Downgrading allows you to change your paid Professional subscription to a free Mobile subscription. For information on the differences between Professional and Mobile subscriptions, please click here. If you need to downgrade the subscription for any user that you are paying for, click here for instructions.
If you have paid for Master Tour Annually, and need to downgrade, please reach out to our Billing Team for assistance at +1-773-862-4246 ext. 3 or by email at billing@eventric.com.
To downgrade your subscription, click here to login and access the Subscription & Billing section of the my.eventric.com
Next, click on the box labeled Free in the upper right of the page.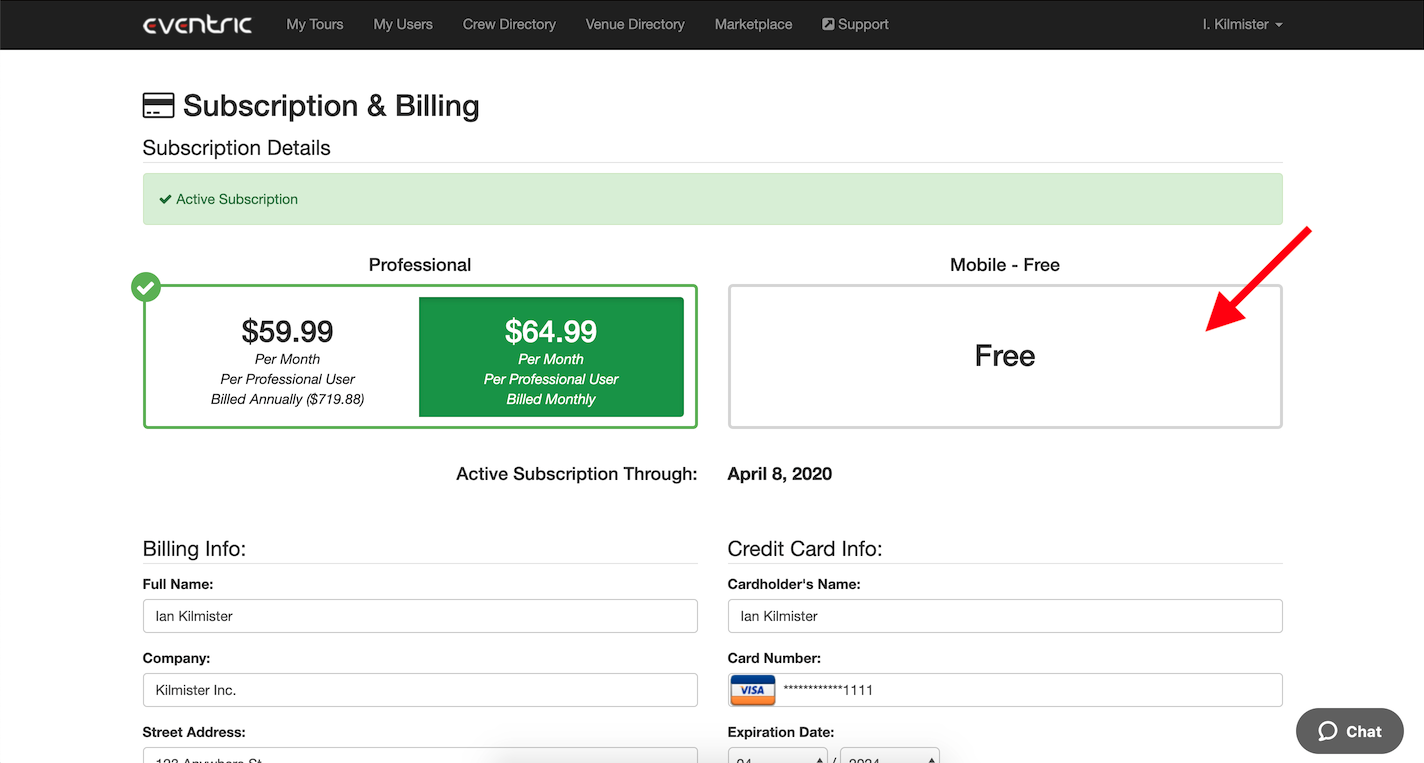 Next, please choose a reason for your downgrade from the dropdown menu on the left side of the page.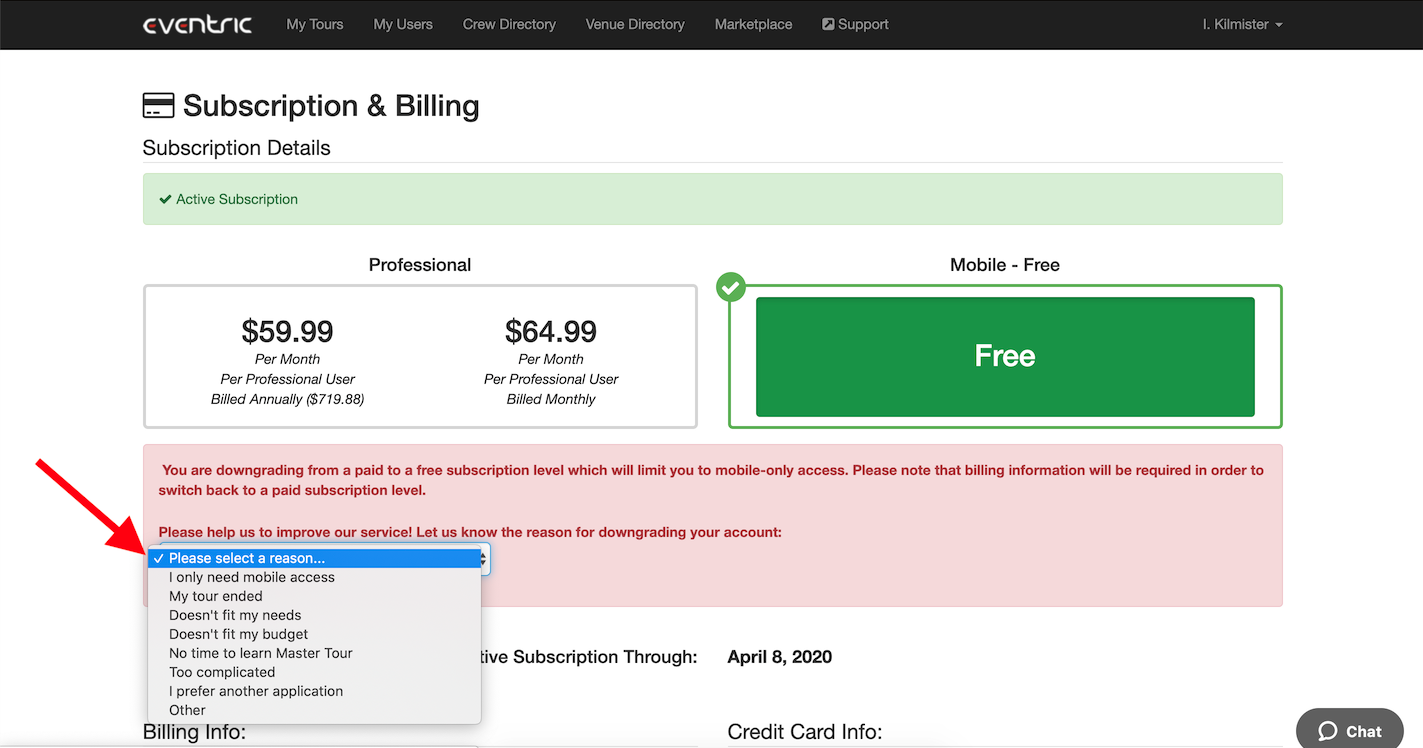 Next, click the Update Subscription button at the bottom of the form to save your changes.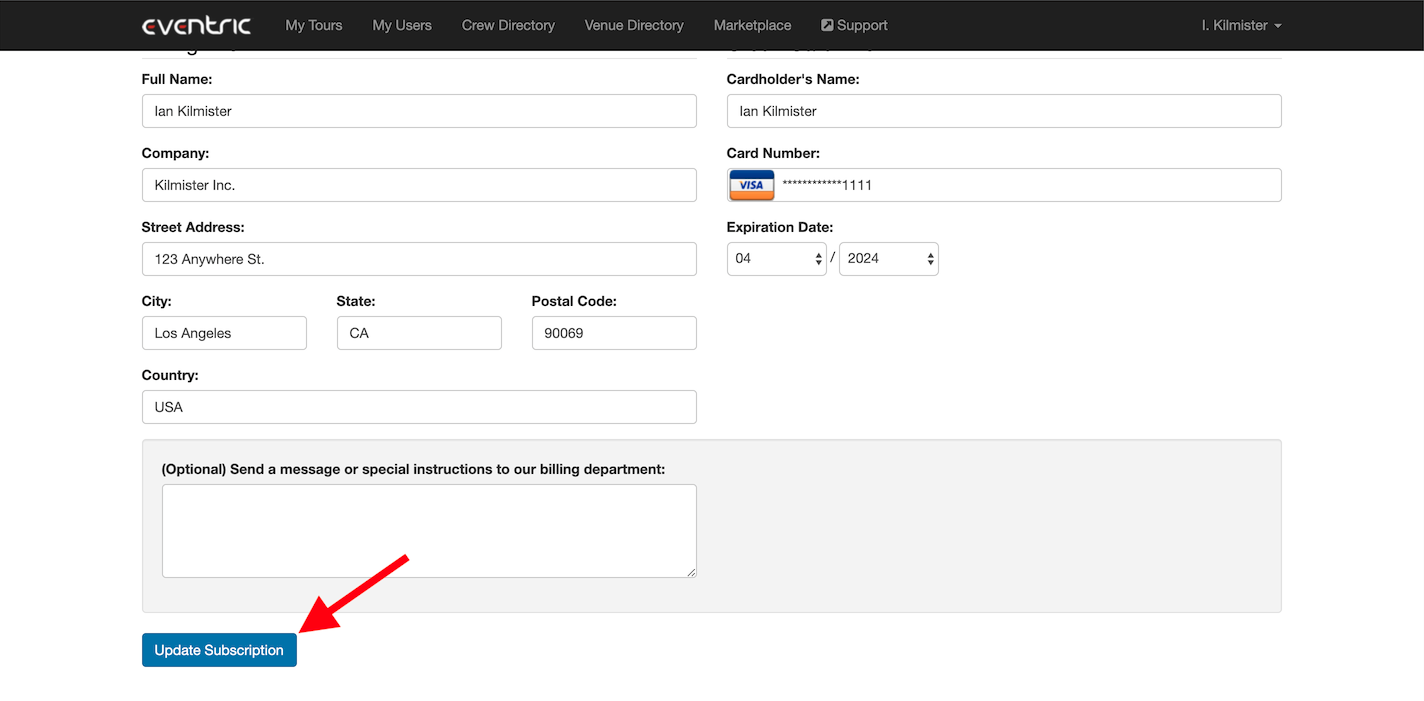 You will then see a confirmation message letting you know that your subscription has been updated.