If you need to print a Tour Personnel Report for your tour, you can use Master Tour's Print Template functionality to export a .PDF that can be saved and printed.
This article covers:
How to Select a Tour for Printing
Within Master Tour, select the Tour that you would like to Print Tour Personnel for.
Click on the Organization Selector dropdown menu.
Select an Organization.
Select a Tour from the Tour Selector dropdown menu.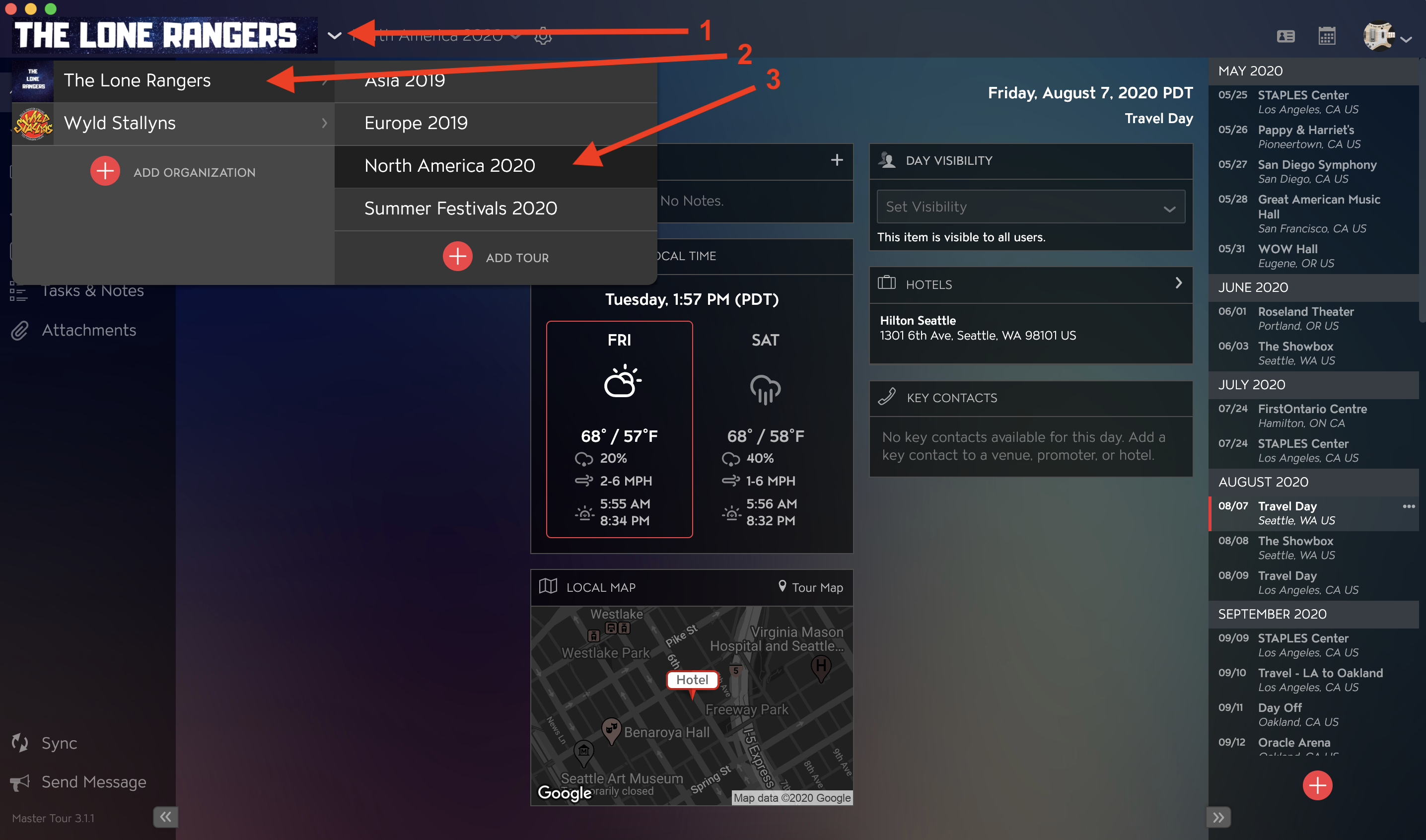 How to Navigate to the Print Template Gallery
Use the Keyboard Shortcut ⌘P (Mac) or Ctrl+P (Windows) to quickly access the Print Template Gallery.
You can also navigate to the Print Template Gallery using these instructions:
Click on File in the Master Tour Menu Bar.
Click on Print in the dropdown menu.

How to Print a Tour Personnel Report
Scroll down by using the Scroll Bar on the right side of the application.
You will see the Tour Summaries template section.
Hover your mouse over the Tour Personnel Print Template and click on the Red Printer button.

You will be directed to the Report, where you can then:
Choose your Page Size using the Page Size Selector in the upper left corner of the application.
Choose your Page Orientation by clicking on the Portrait or Landscape button to the right of the Page Size Selector.
Click on the Print button in the right column.

A file titled Tour Personnel.PDF will be generated that can be saved and printed from your computer.