Master Tour Mobile allows you to control which Tours you see within the App. View adjustments here will not have any effect on which Tours are visible to other Users. These settings only apply to your individual view on Master Tour Mobile.
This article covers:
How to Navigate to Settings
Tap on More at the bottom right of the application.
Tap on Settings in the menu.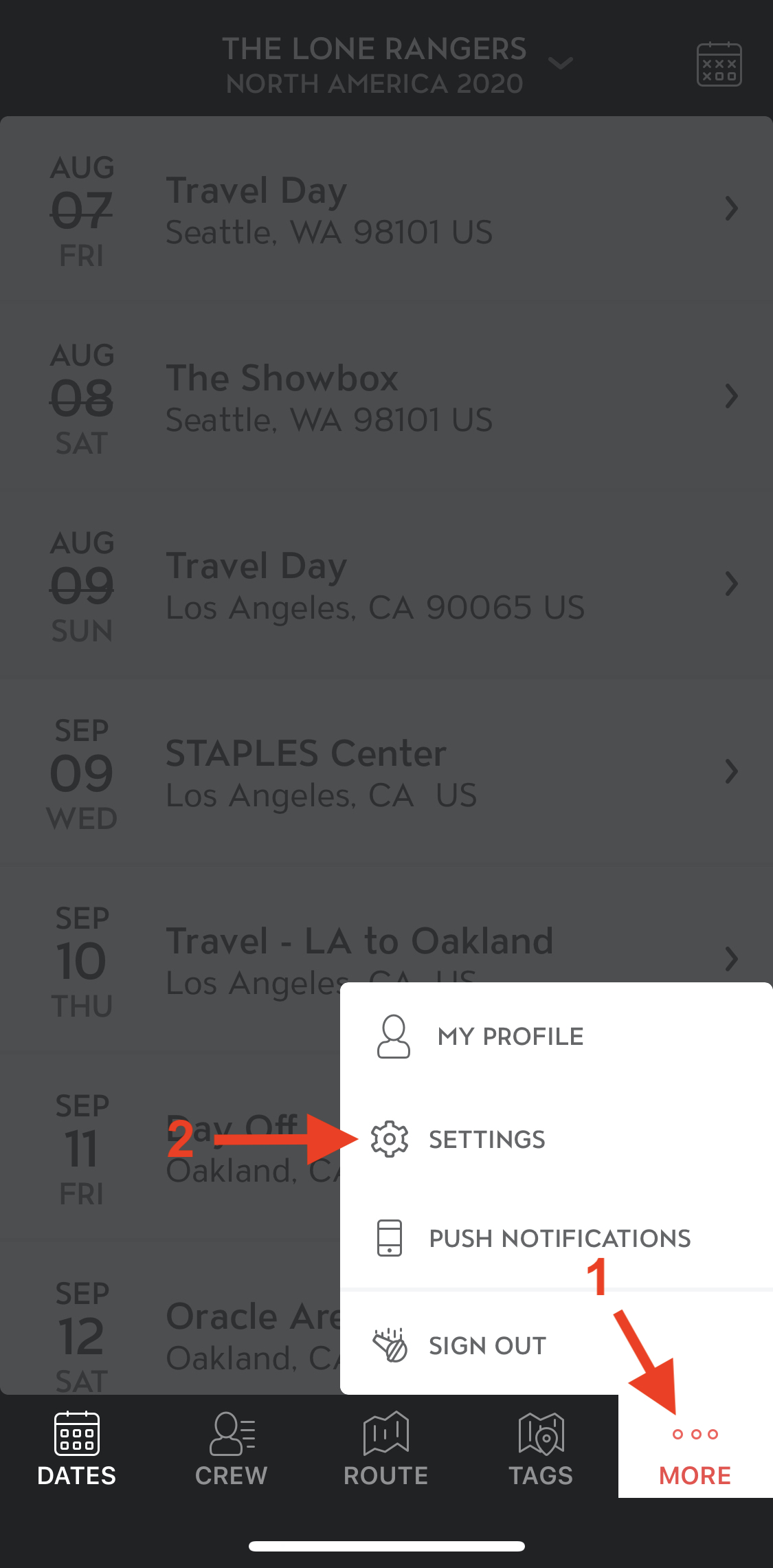 How to Hide a Tour in Master Tour Mobile
Within the My Tours section, tap on the switch associated with the Tour that you would like to hide. Note: The green background on the switch indicates that the Tour is set to visible.