Master Tour Mobile allows you to add Guests to the Guest List for each Tour Date and Event.
Note: You will need Mobile Guest List, Manager, Accounting, or Administrator Organization Permissions in order to use this functionality. Click here for information on Organization Permissions.
Note: Guest List Requests currently cannot be made offline - you must submit them when you are connected to WiFi or a data network.
This article covers how to:
Locate The Guest List
Locate the Guest List by selecting the desired Tour and Date, selecting the Event tab, then tapping the Guest List button.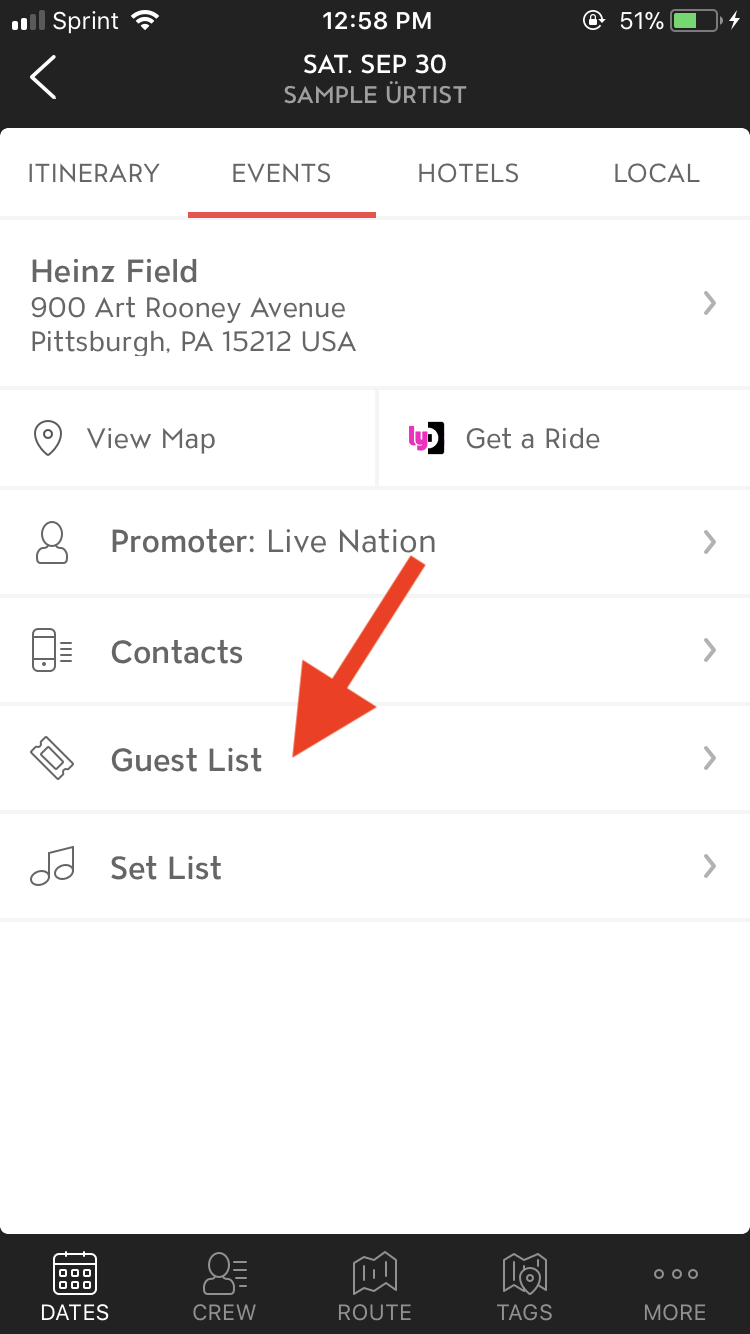 Add A Guest List Request
New Guest List Requests can be made by pressing the + icon in the top right corner.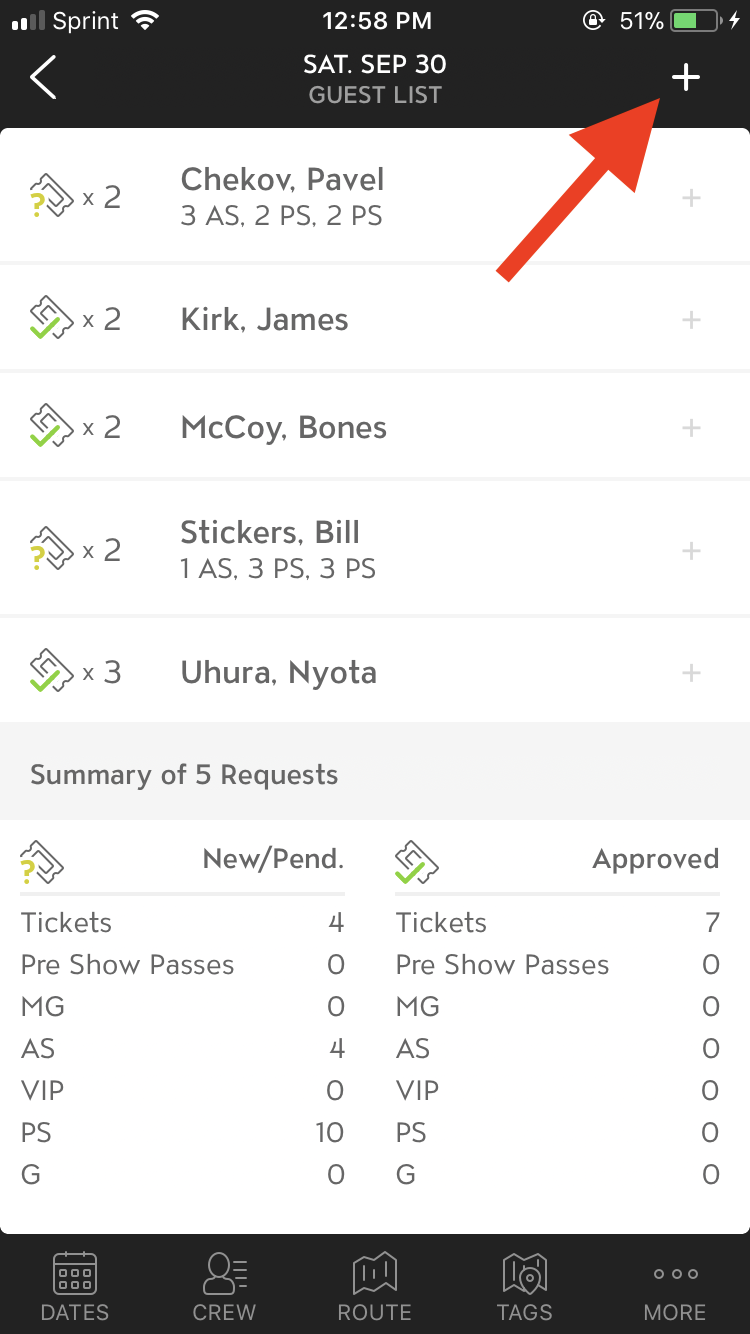 Populate the Guest Info and Request Details sections and then tap SAVE.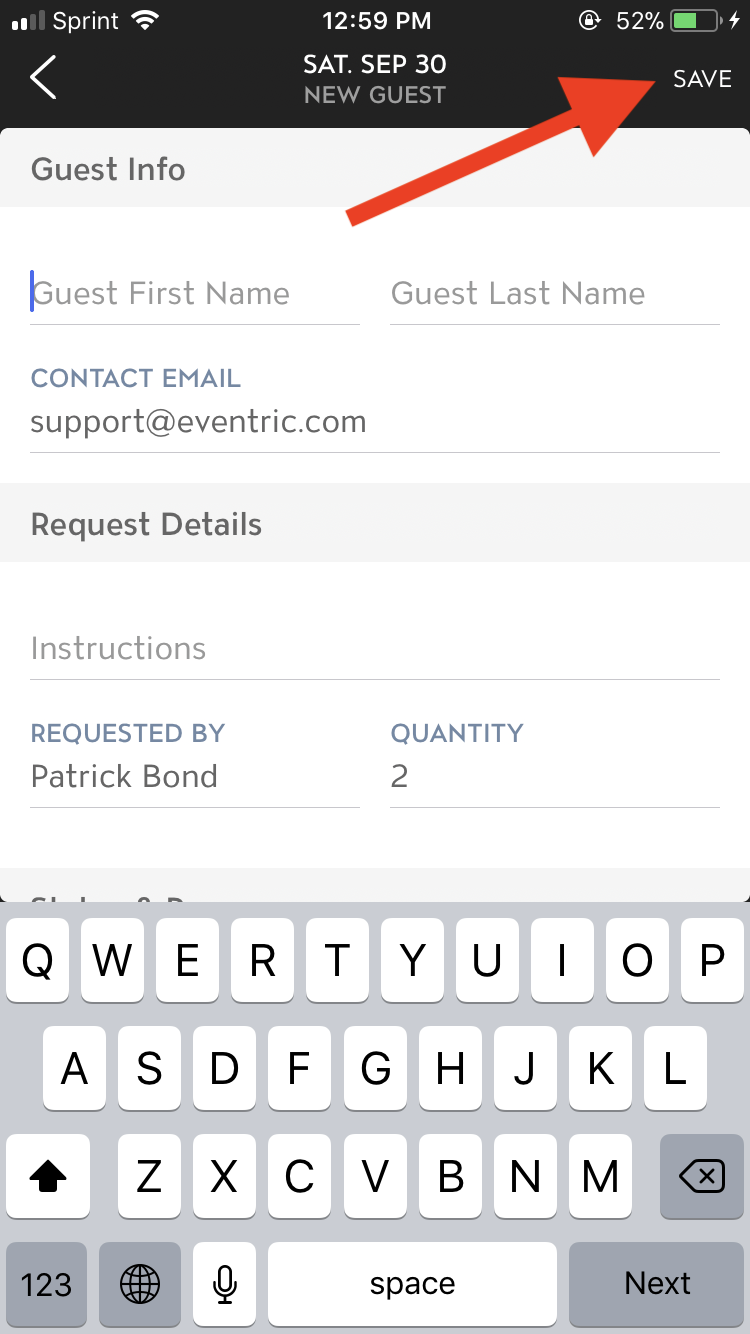 You can also edit your existing guest list requests by touching them in the list view.