If you do not see your Organization name in Master Tour's Organization Selector, it might need to be enabled.
How to Enable an Organization
Click on the Organization Selector dropdown menu.
Expand the Disabled Organizations section.
Click into the Organization Name that you would like to enable.
Note: If you do not see the Disabled Organizations section or do not see the Organization that you are looking for, please see this article for help.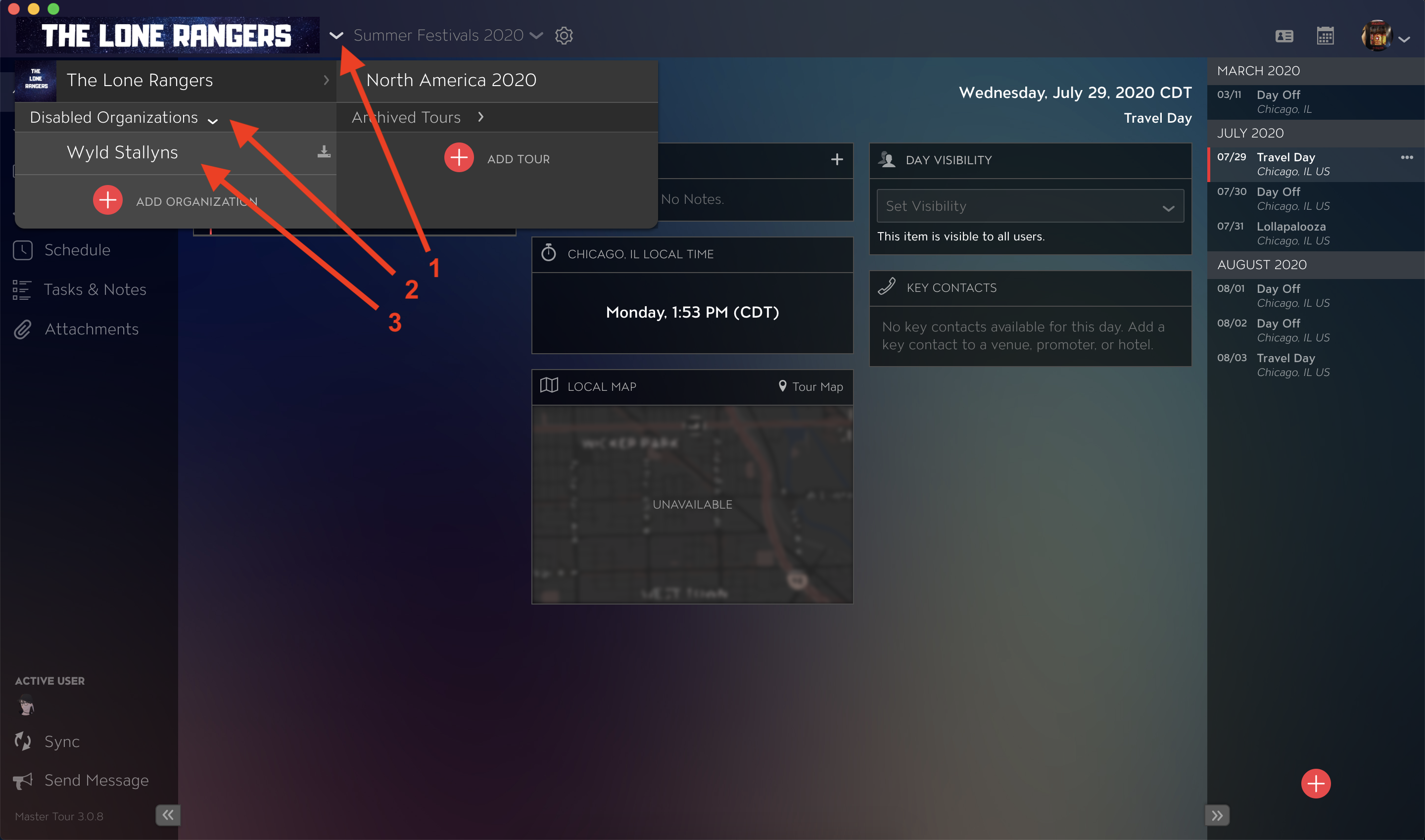 Next, click on the Sync button.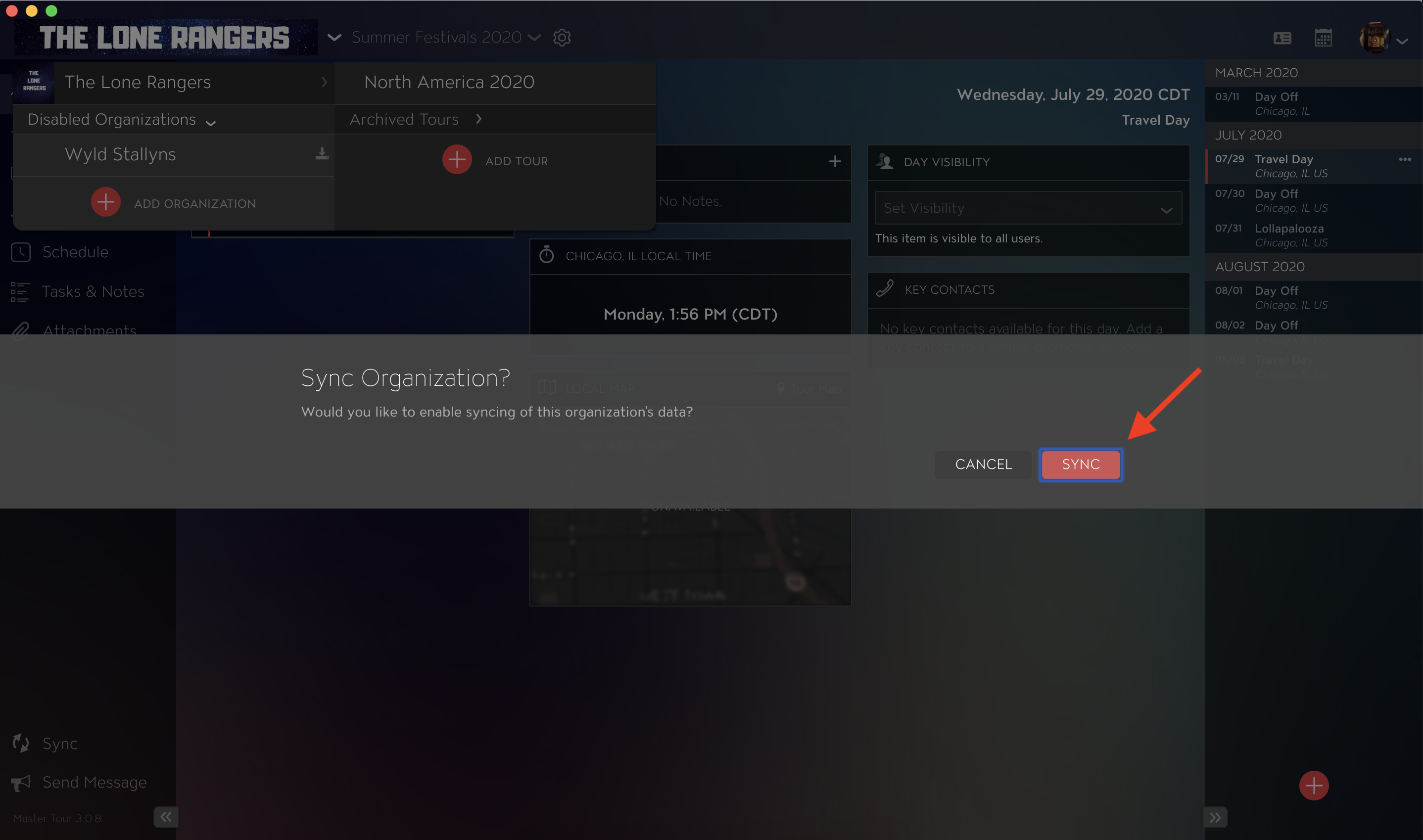 Once the Sync process is complete, you will be directed to that Organization within Master Tour.