The Tour Calendar allows you to view current, past, and upcoming Tour Dates in a formatted monthly Calendar View.
This article covers:
How to Navigate to the Tour Calendar
Within Master Tour, select the Tour that you would like to view the Tour Calendar for.
Click on the Organization Selector dropdown menu.
Select an Organization.
Select a Tour from the Tour Selector dropdown menu.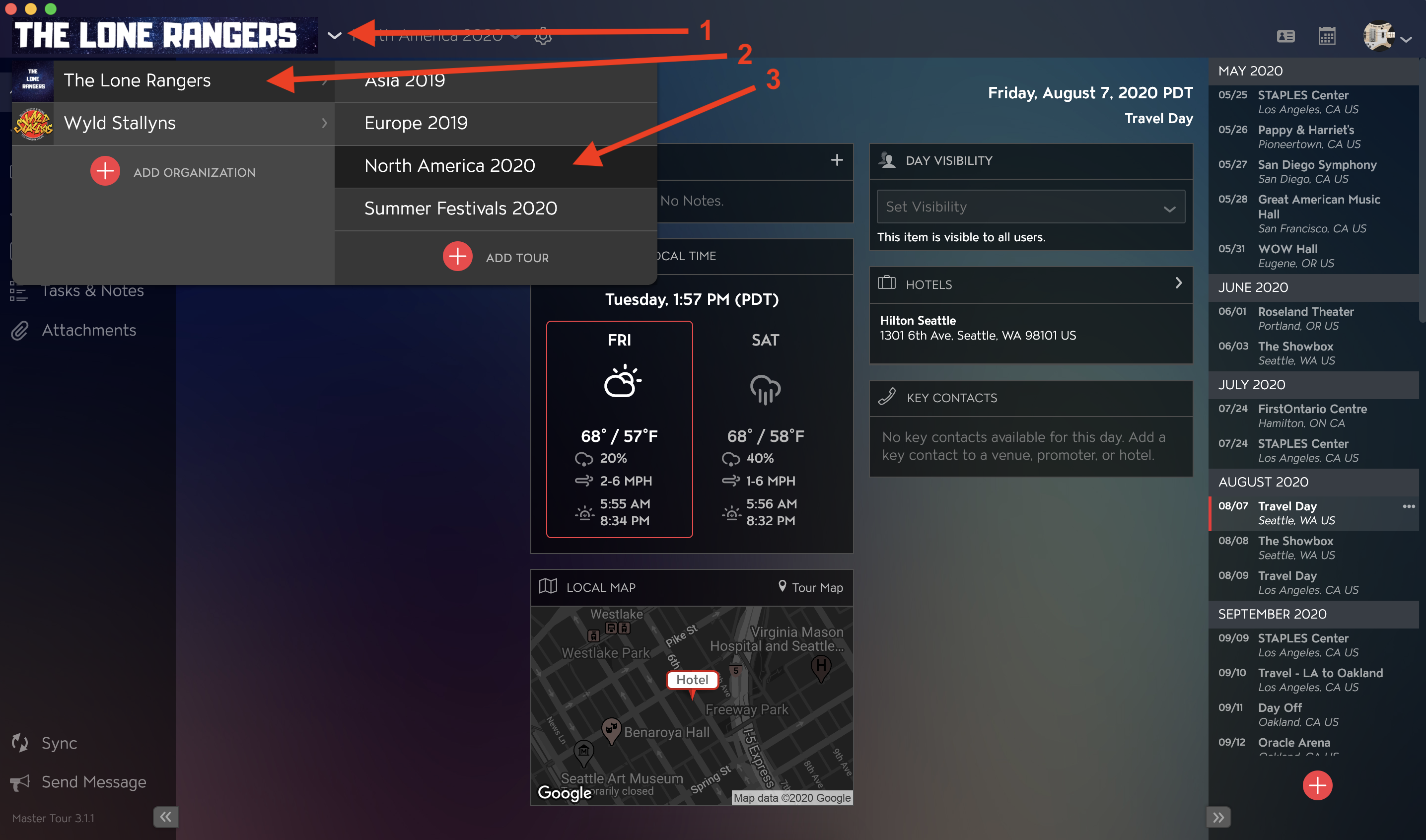 Next:
Click on the Gear icon to the right of the Tour Name at the top of the application.
Click into the Calendar section within the Tour Section in the left menu.

How to Utilize the Tour Calendar
In the upper left of the application, you will see the Month and Year of the Calendar that is displayed.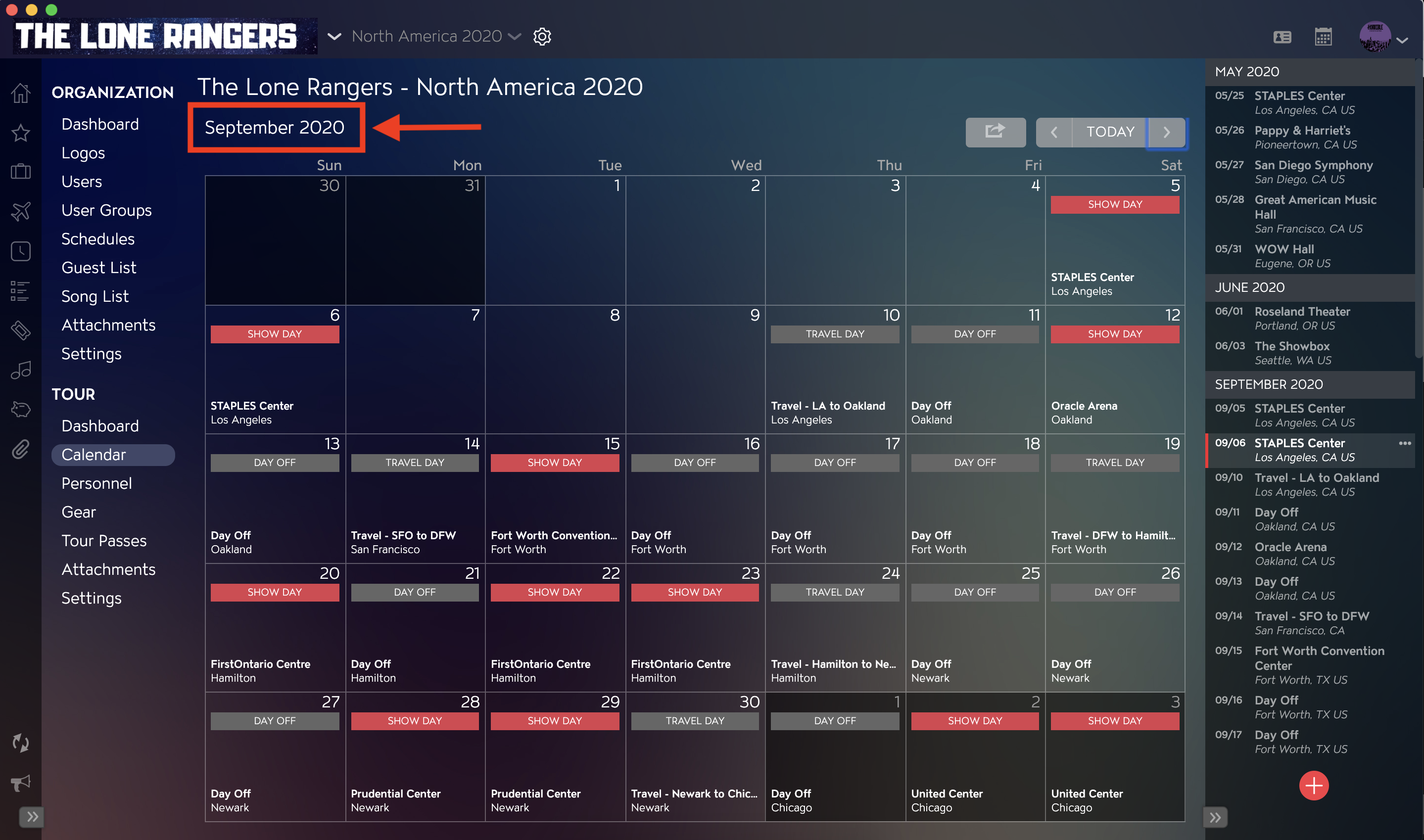 Calendar Dates will display the Day Type in a color-coded banner. Days with a Day Type of "Show Day" will display a red banner, all other Day Types will display a gray banner. In the lower left-hand corner of the Calendar Date, you will see the Day Name and Location associated with the Tour Date. Click here for information about Day Types, Day Names, and Location. (Tour Date Dashboard article is coming soon!)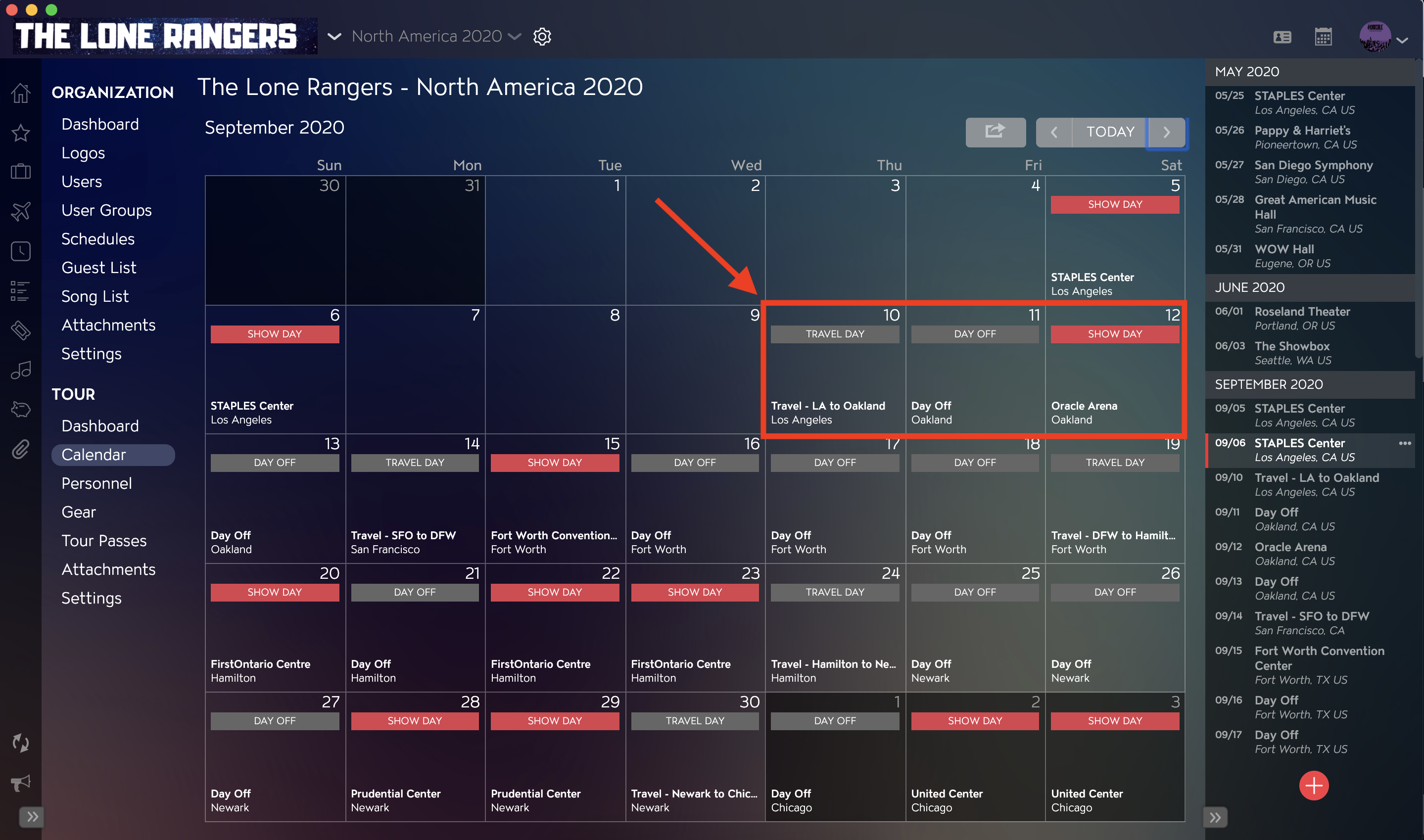 You can use the navigation buttons in the upper right-hand corner of the application to move to the previous month, Today's month, or the next month's view.