Our TripIt import feature will bring in all Hotel and Travel info you have listed on their service and organize it for you in Master Tour's Schedule. This will include Air, Ground, Sea, and Rail Travel Items with Departure and Arrival times assigned to it. Last but not least, it will import your Hotel records with Check-in/out times.
This article covers how to:
Import Flights and Hotels Into Master Tour
Sign Up For TripIt
Visit TripIt's sign-up page located on their home page with a "Create An Account" button.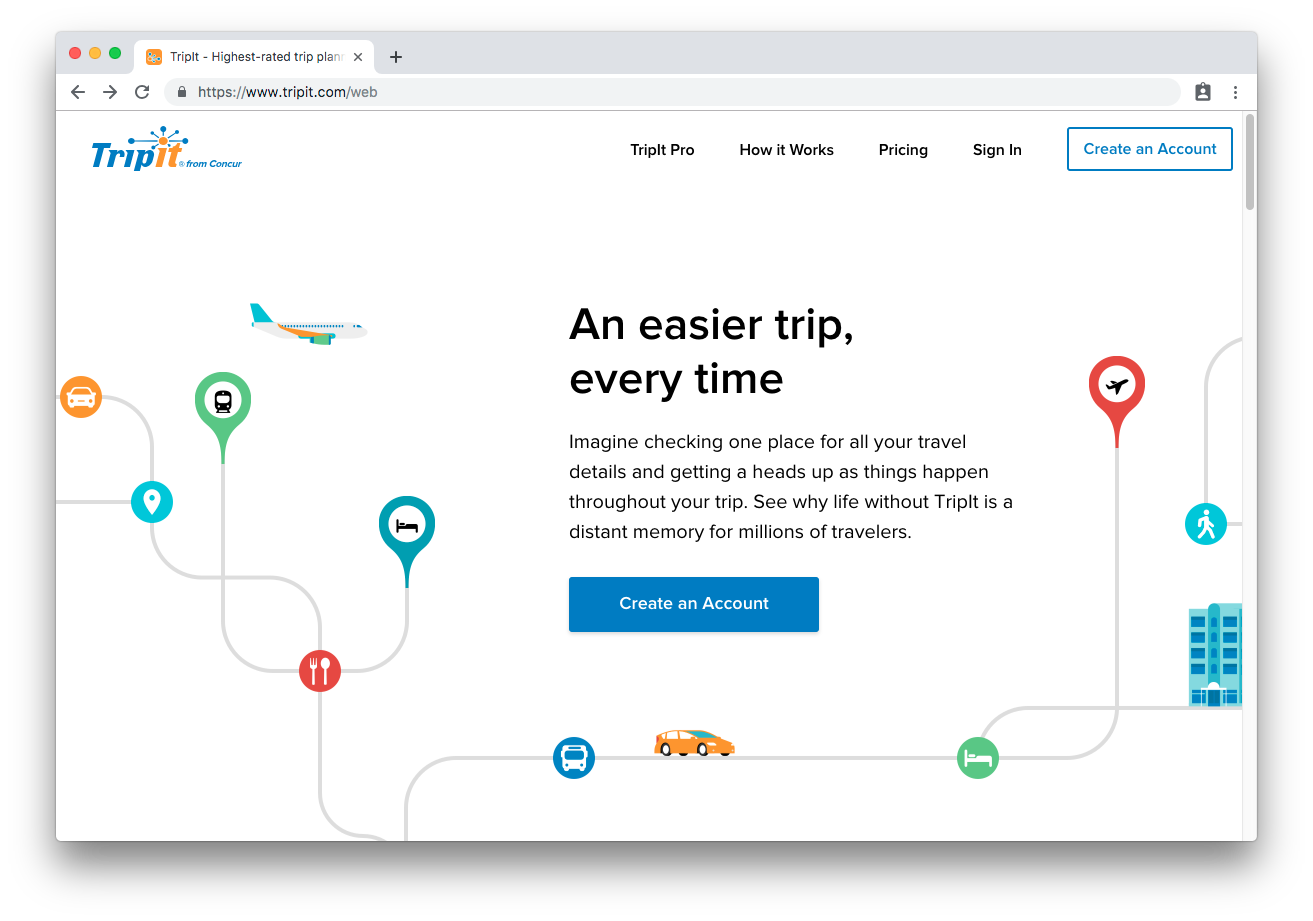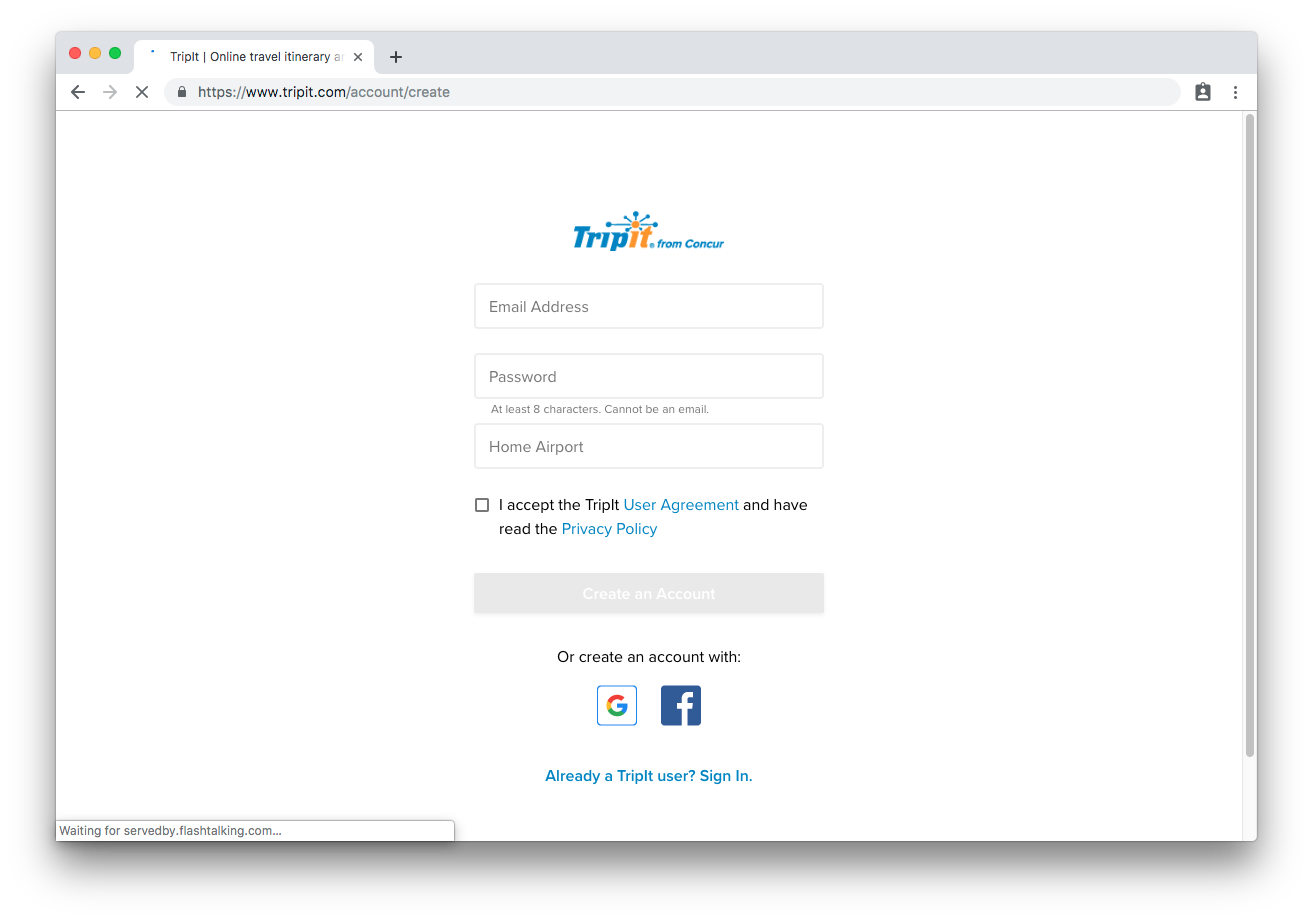 Once you have placed your email, you will receive a verification link in your inbox. Click on the "Verify Email" button, and you can begin setting up your account.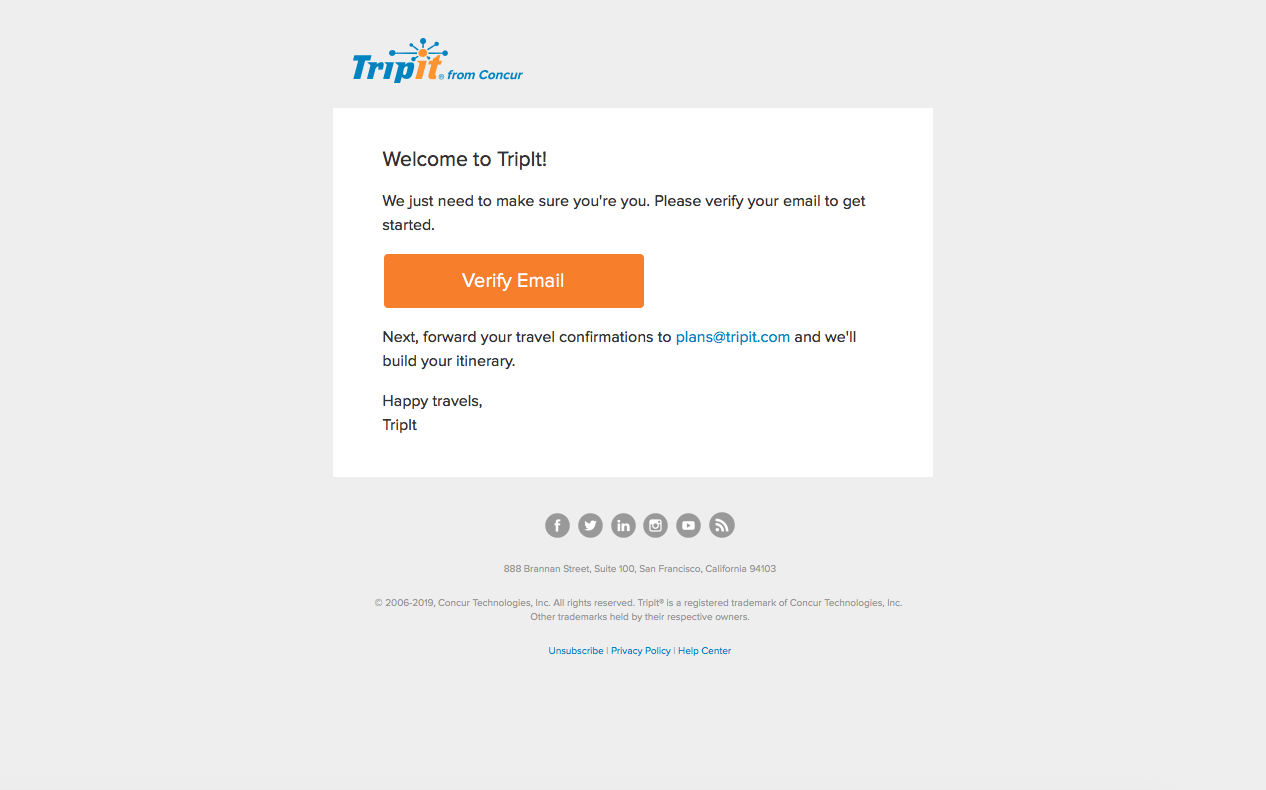 Forward Emails To TripIt
To send an email with a trip confirmation to your TripIt account, forward it over to plans@tripit.com. This will import it automatically.
View Your Info in TripIt
Once you have set up your Travel Items and Hotel records, TripIt will generate an itinerary based on the dates collected in chronological order.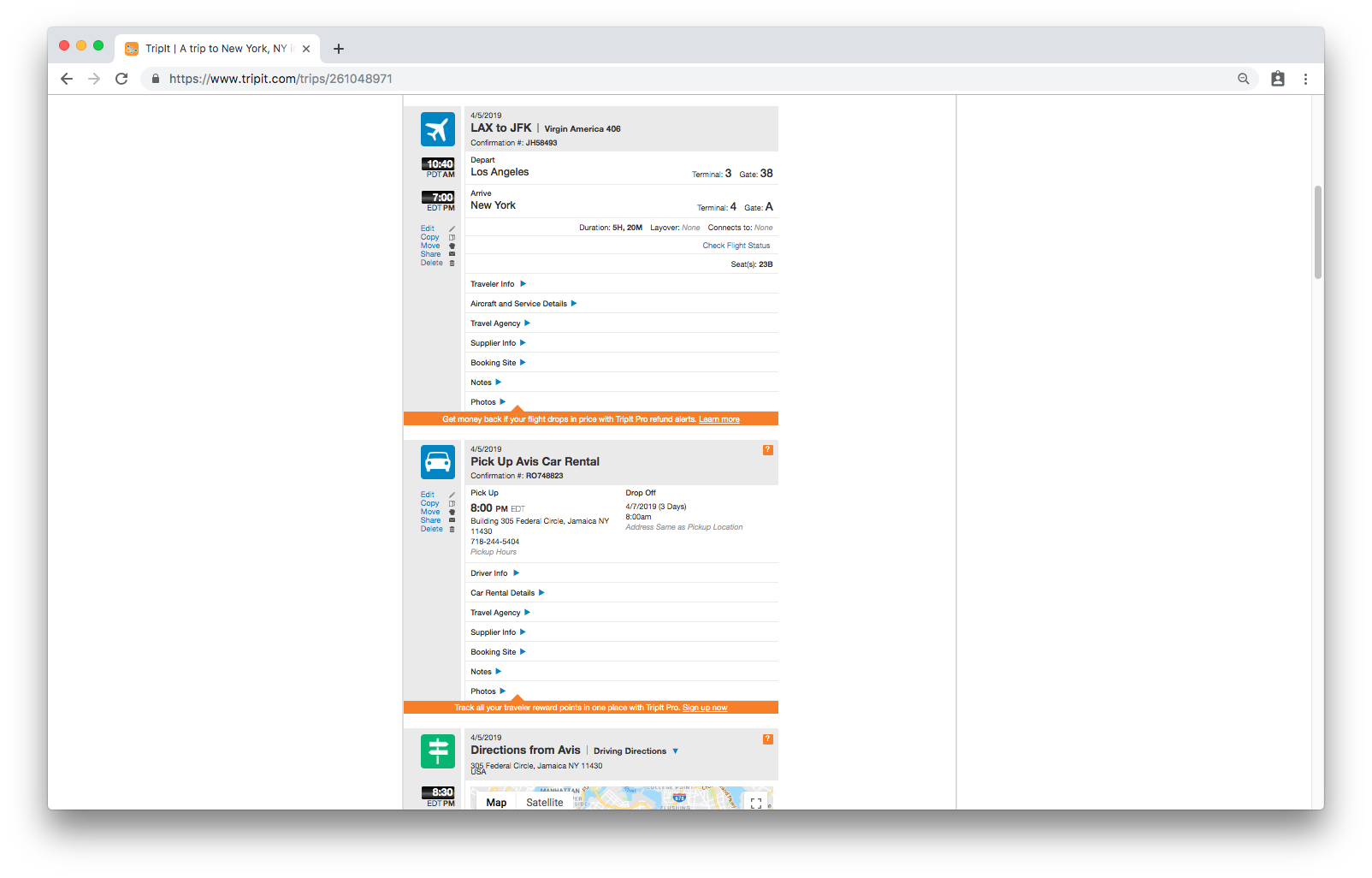 Each of these items can be edited, shared, moved, or copied at any time.
Import Flights and Hotels Into Master Tour
Click on Master Tour's File on the top left of your screen, then "Import from Tripit."
After selecting the import option, you will be greeted by a request to allow Master Tour to access your TripIt account, click "Allow."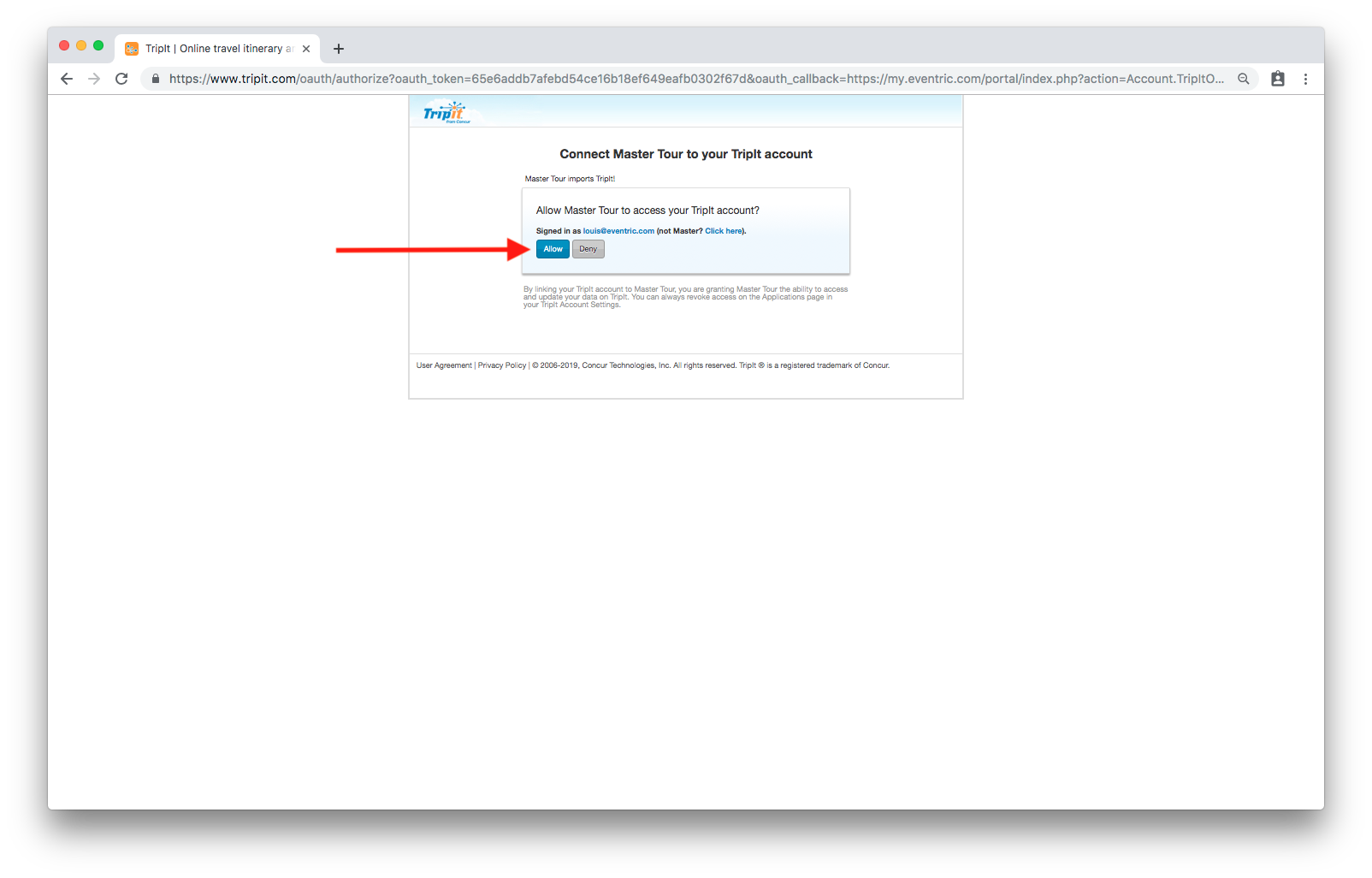 Once you've granted access to Master Tour from TripIt, you can now choose the Flights and Hotels you'd like to import by checking them off.
Flights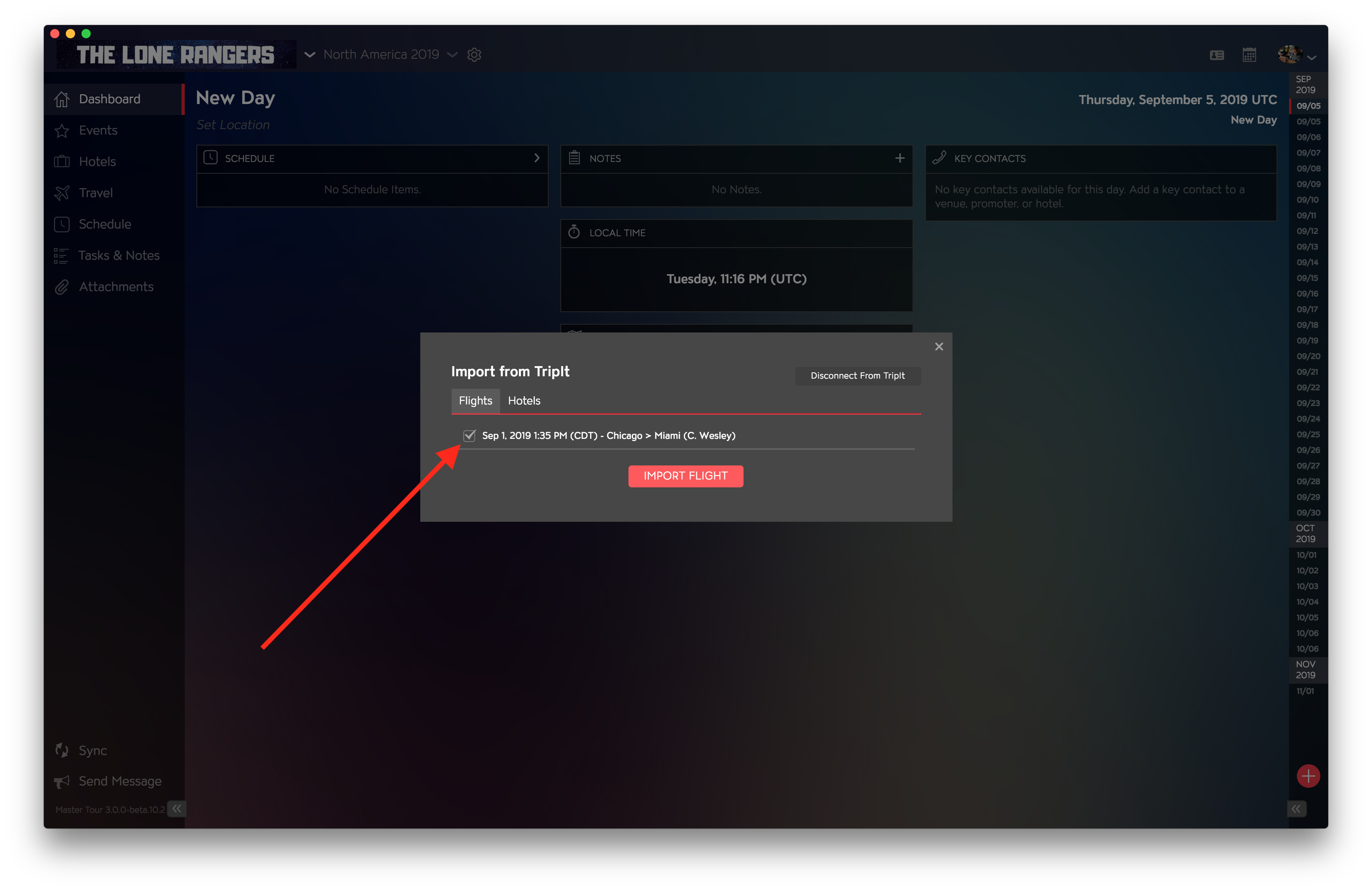 Hotels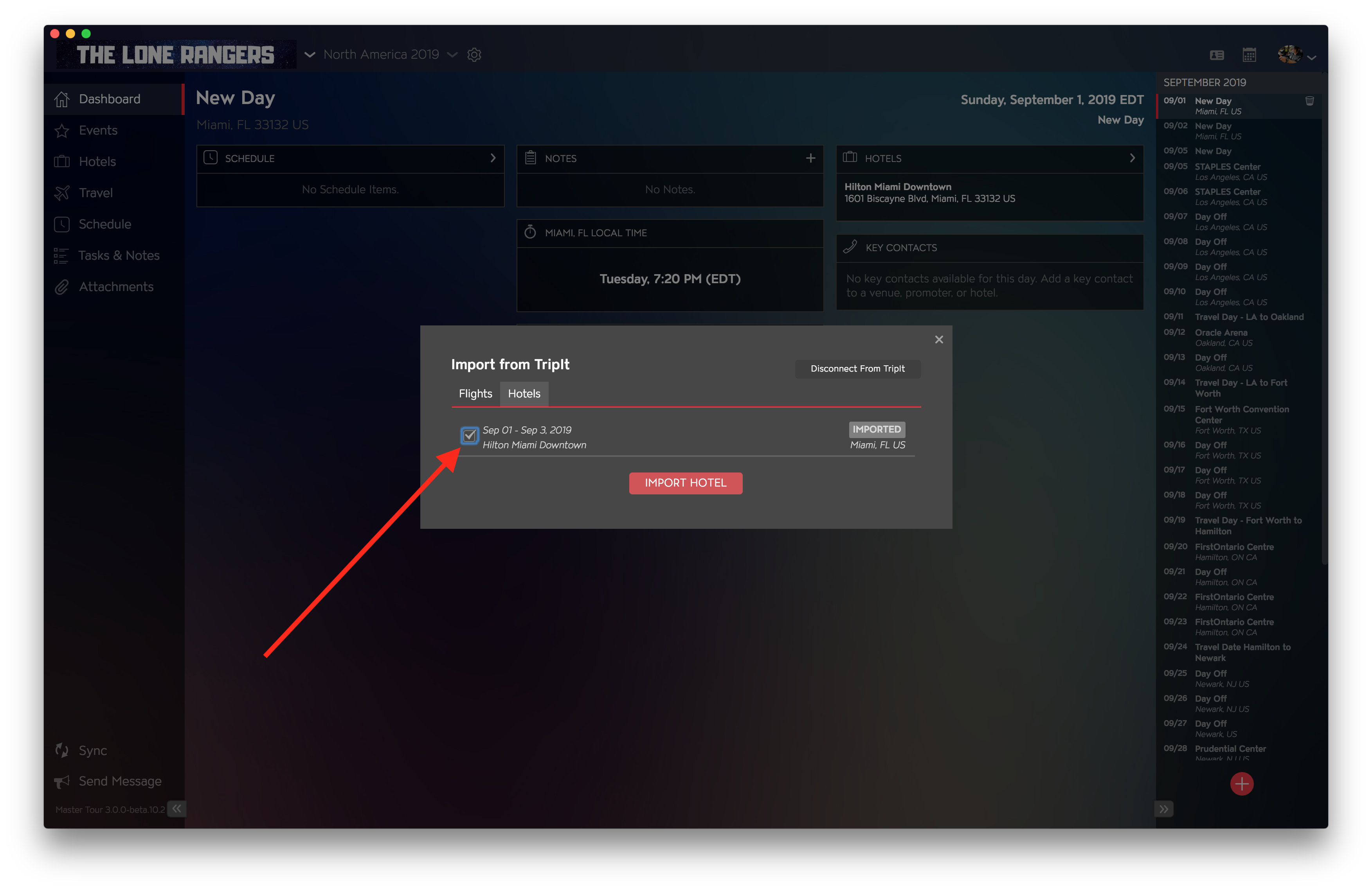 If you're not seeing a Flight Leg or Hotel in the Import From TripIt dialog that you're expecting to see, please go to TripIt.com to confirm that you have all the required info for an import. A Flight Leg will need Departure and Arrival Dates, Times, and Airports, while a Hotel reservation will need Location Name, and Check-in and Check-out Dates.
View Your Info in Master Tour
Once imported, Travel and Hotel info will appear on their correct dates. If no date was created for them, Master Tour with automatically generate a date with that info in place.
This is how Flight items appear with their connecting Flights: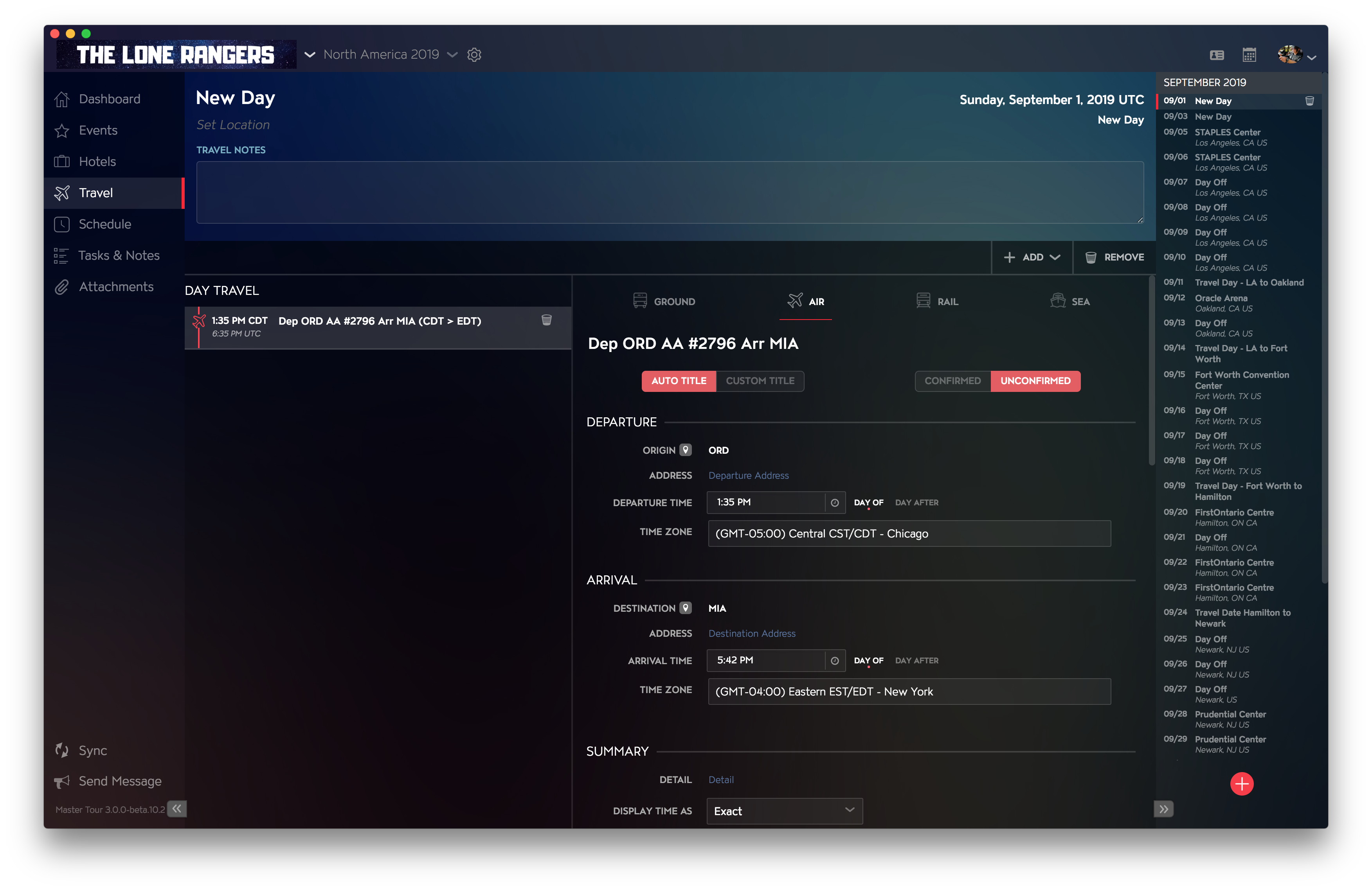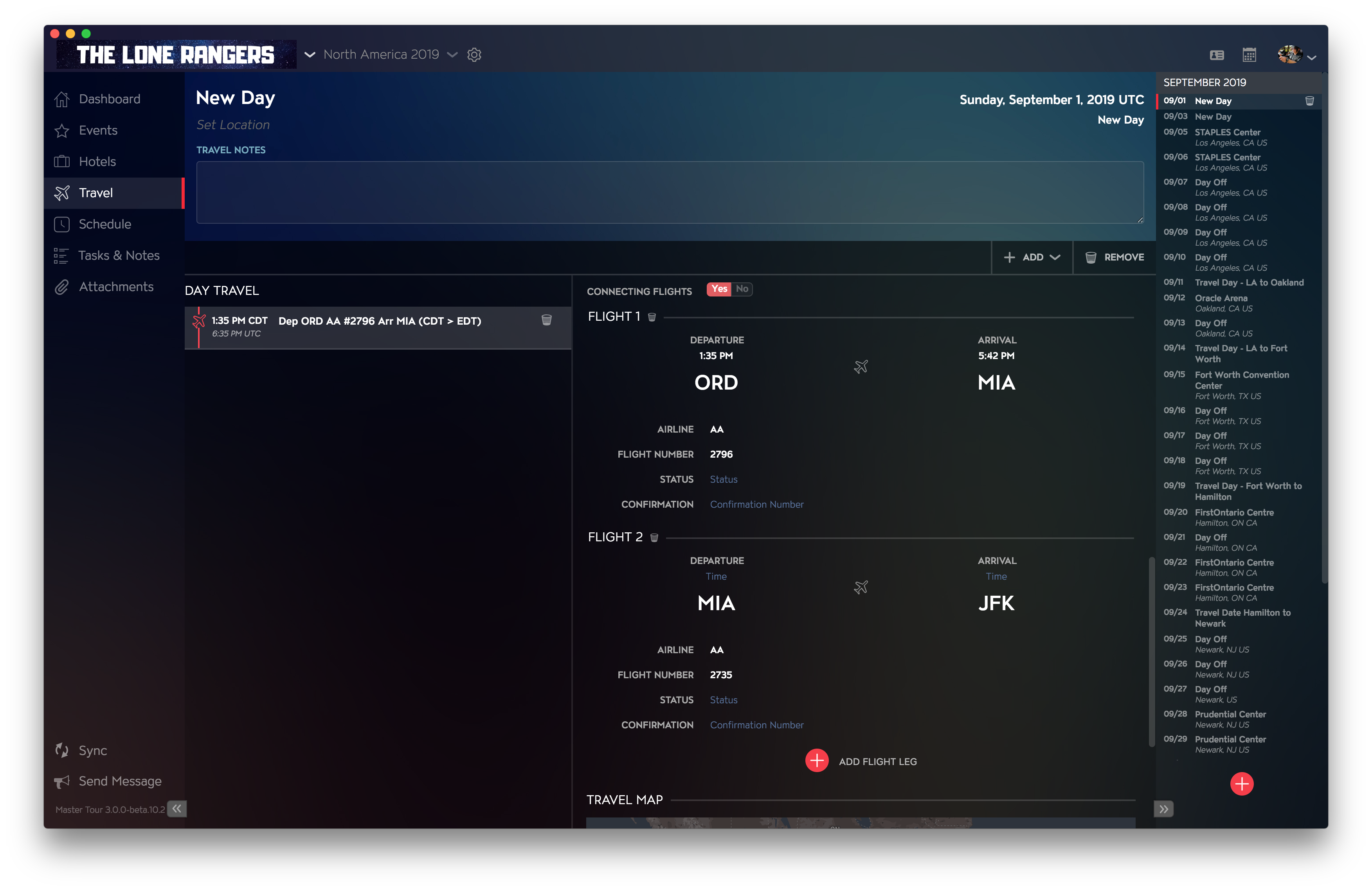 This is how Hotel info appears: