Once your free trial period ends we certainly hope that you decide to continue using Master Tour!
A Master Tour Professional subscription requires a monthly fee.  You can manage your billing information by logging into the Eventric Portal at http://my.eventric.com/, clicking on your name in the top right corner, then selecting Subscription and Billing.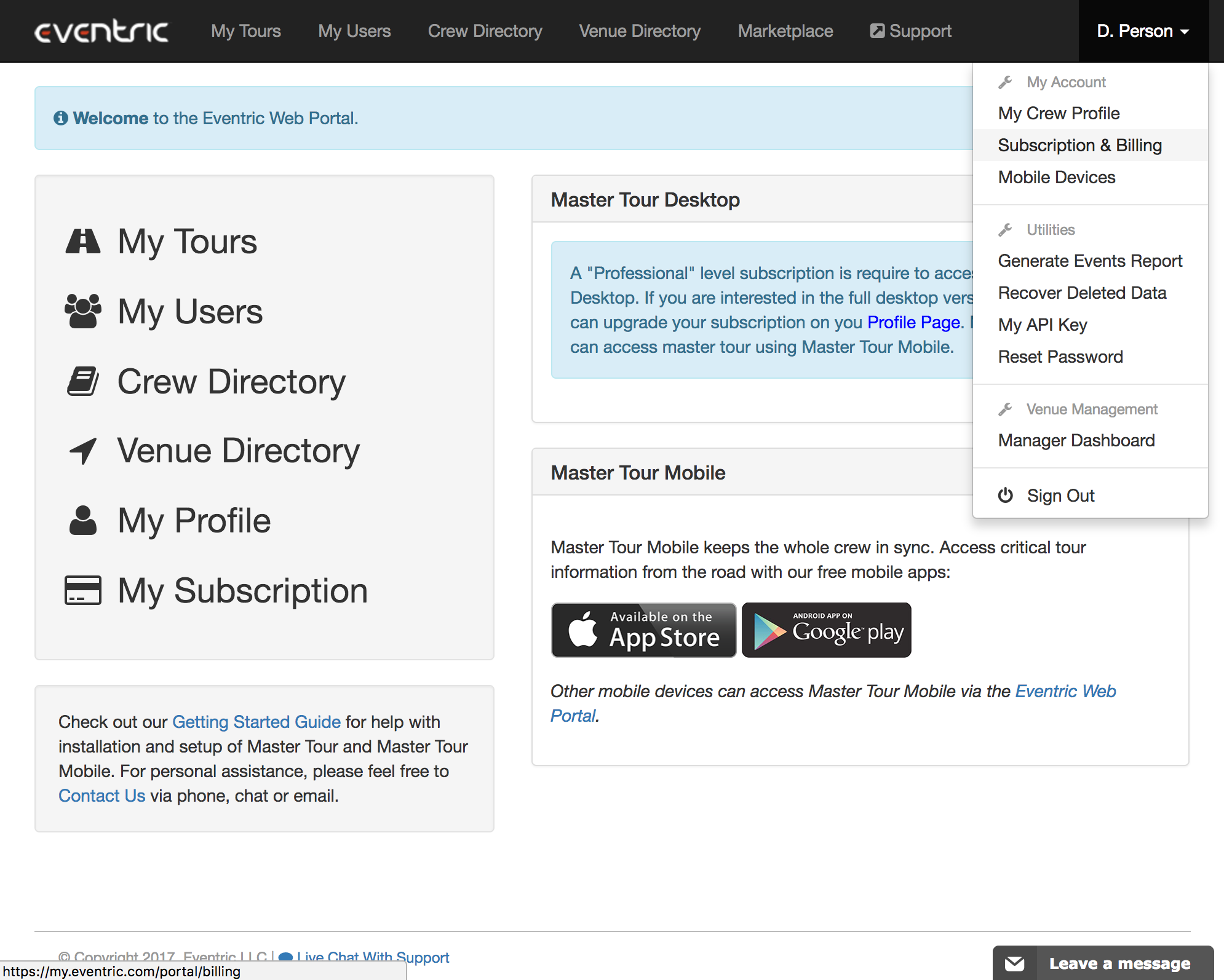 Entering Your Billing Information
On your profile page is the form to enter and submit your credit card information, which will be automatically billed on a monthly cycle.  You can manage and update your billing information at any time - but be sure to click "Update Subscription" after making any changes. If you do not click the "Update Subscription" button, your changes will not take effect.
You are also able to choose which level of subscription you want, either Professional or Mobile (free).
Each month you will receive an automated invoice a week before your current month's subscription expires, letting you know the date and amount of the bill, which you can also use for tax or reimbursement purposes.  If we have a problem with billing your account you will receive an automated email to let you know and give you the opportunity to check your credit card information.
If you want to know more about how to pay for other users' accounts check out this article!