You can stop sharing details contained within the Personal Information, Family Information, and Tour Preference tabs within your Crew Profile with any Organization that you belong to. When you stop sharing your Crew Profile with an Organization, you will only share basic contact information such as Name, Email Address, Title, and Company with your Organization Administrators.
This article covers:
How to Locate My Crew Profile
From within the Web Portal:
Click on your Name in the upper-right corner of the page.
Choose My Crew Profile from the dropdown menu.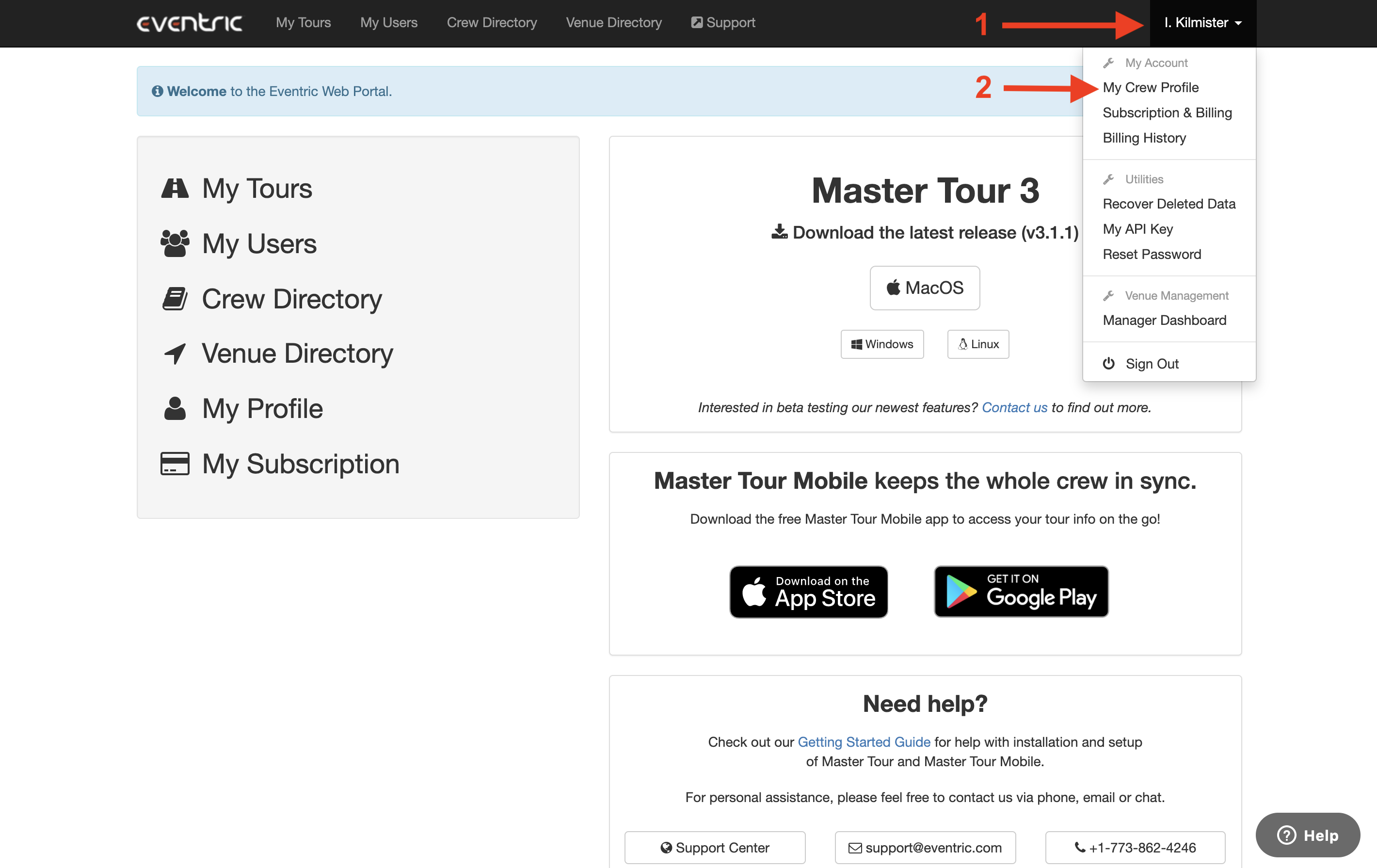 How to Stop Sharing Your Crew Profile
Click on the Privacy Settings tab.

In the

Organizations with Profile Sharing Enabled

section, deselect any Organizations that you would like to stop sharing your Personal Information, Family Information, and Tour Preferences with.

Click on the Update Profile Settings button.