Master Tour allows you to create Print Reports of Tour info from scratch or from a number of existing Print Templates.
This article covers how to:
Locate The Template Gallery
To access the Template Gallery, click on File at the top left of your screen then click on Print. You can also use the shortcut [⌘ + P] (Mac) or [CTRL + P] (Windows).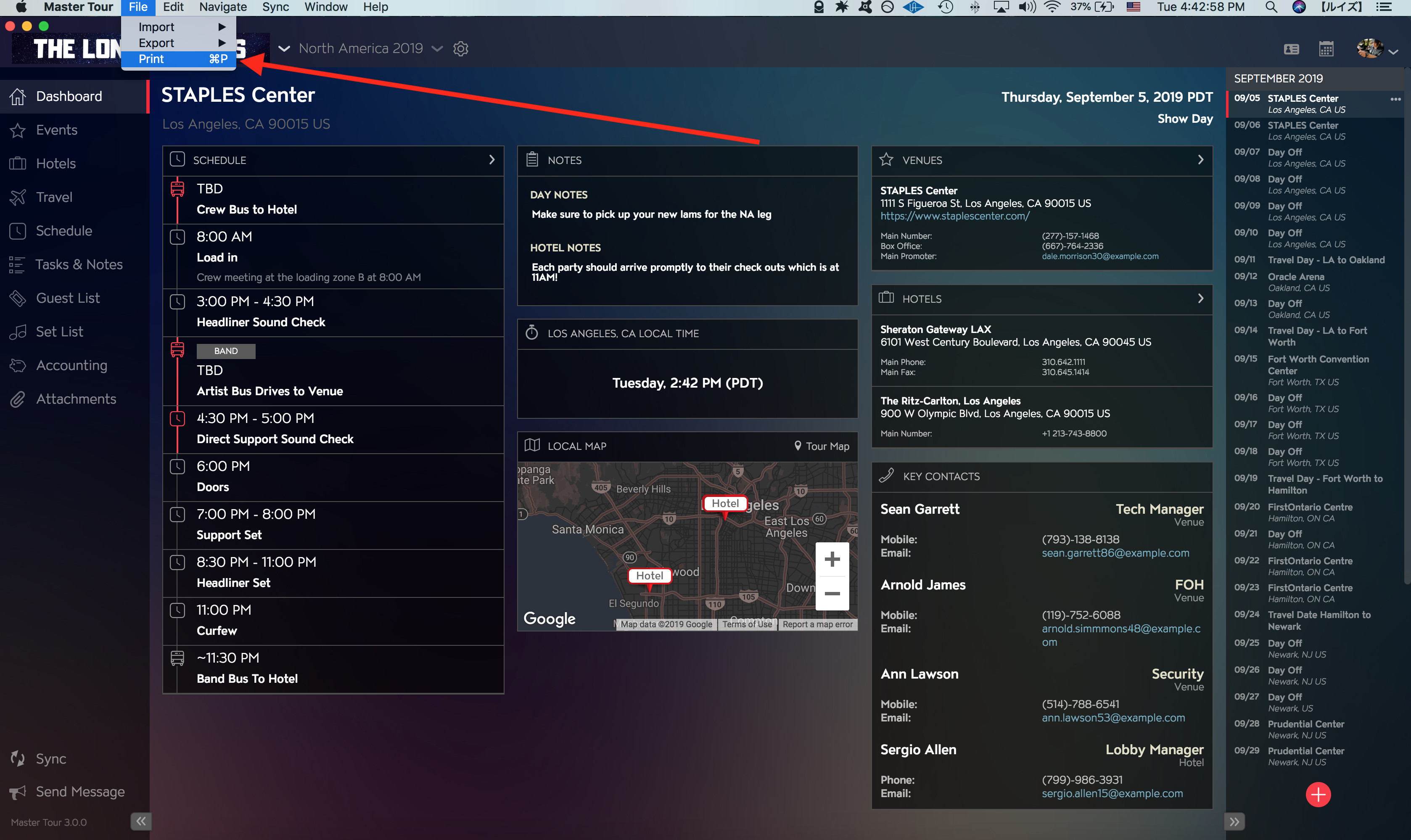 Print a Stock Template
To Print a Template, hover over your choice with your cursor and click on the red printer icon: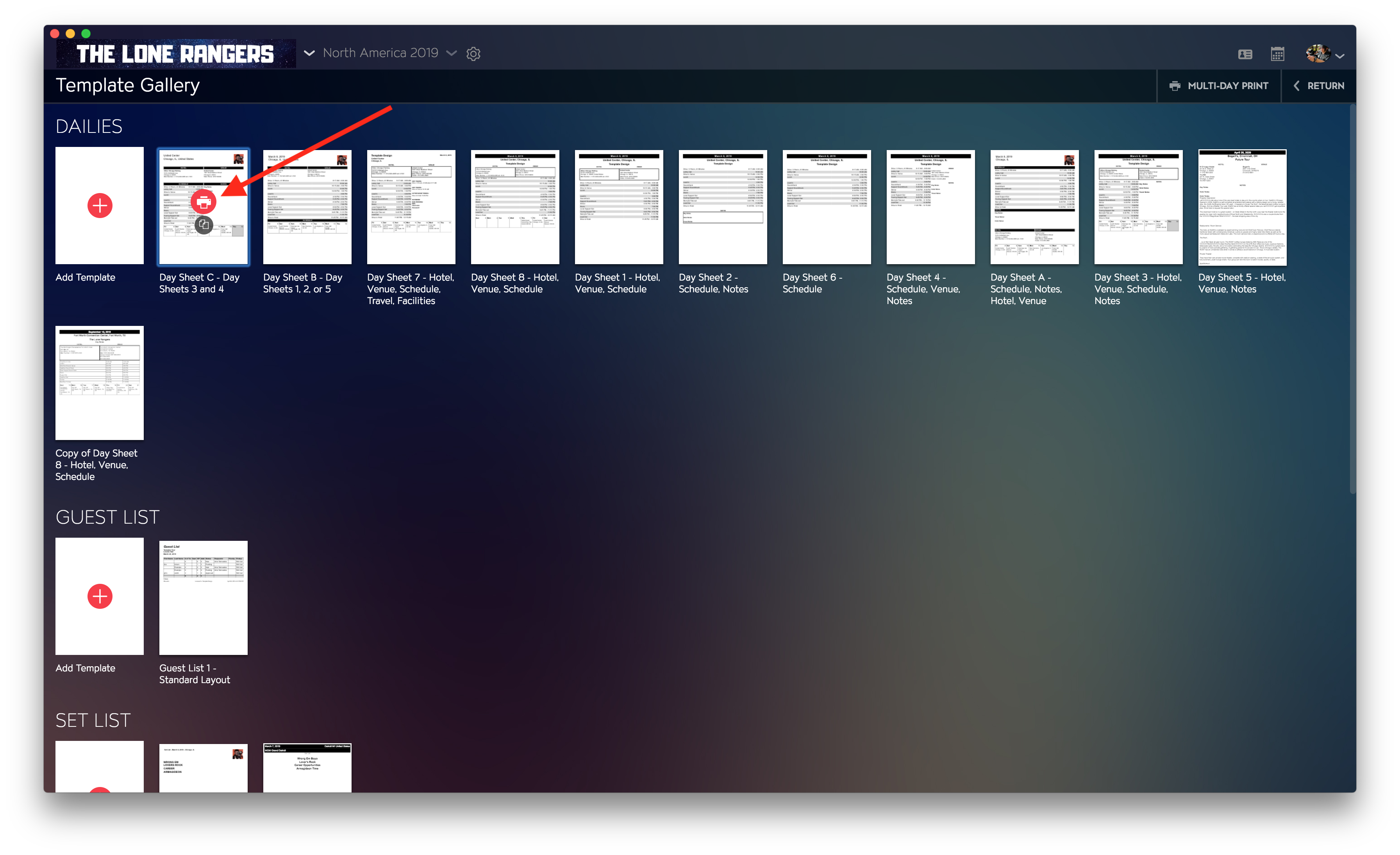 You will then be presented with a preview of your Template: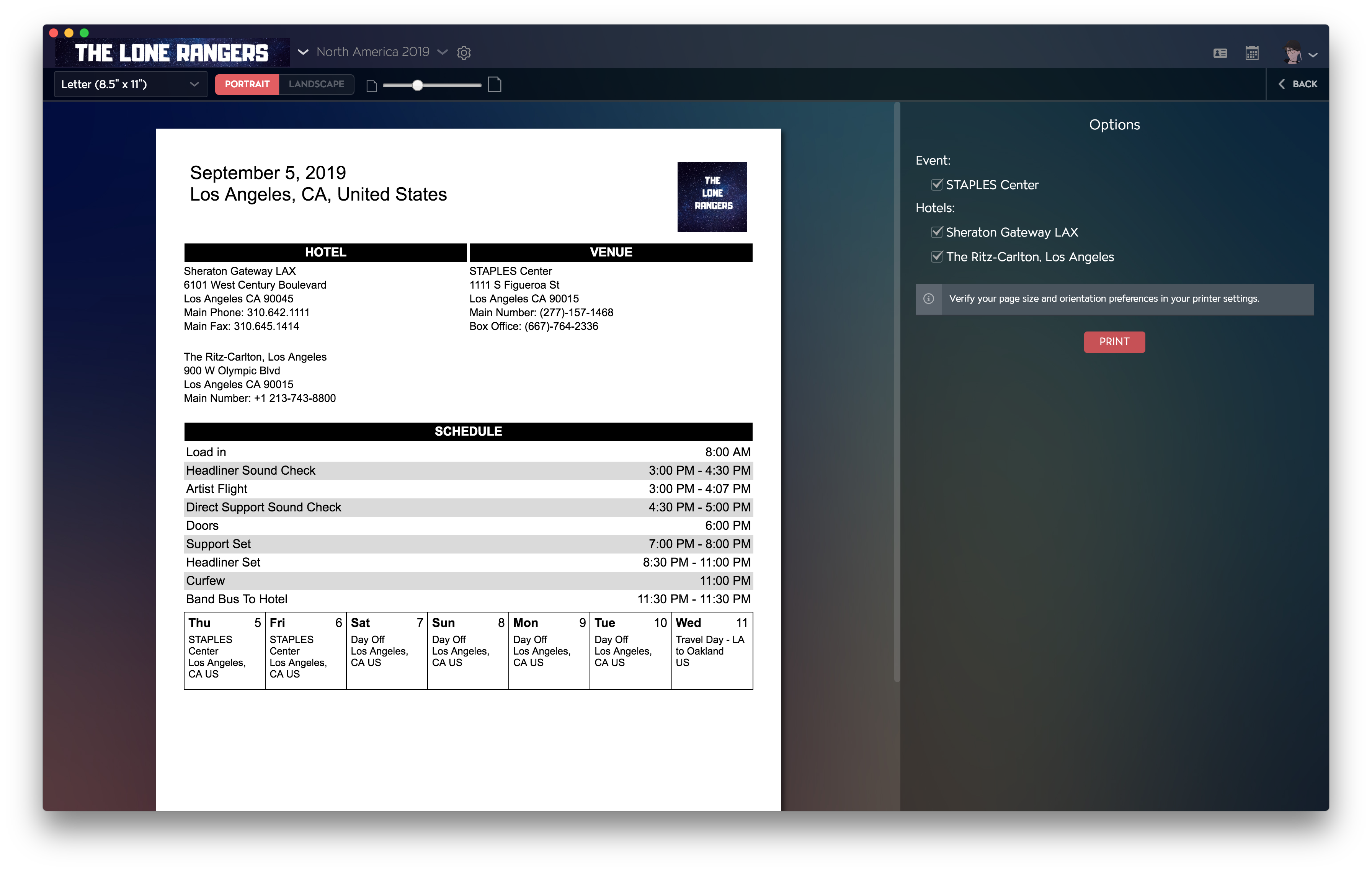 Your Template's Print orientation and paper size can be found at the top left: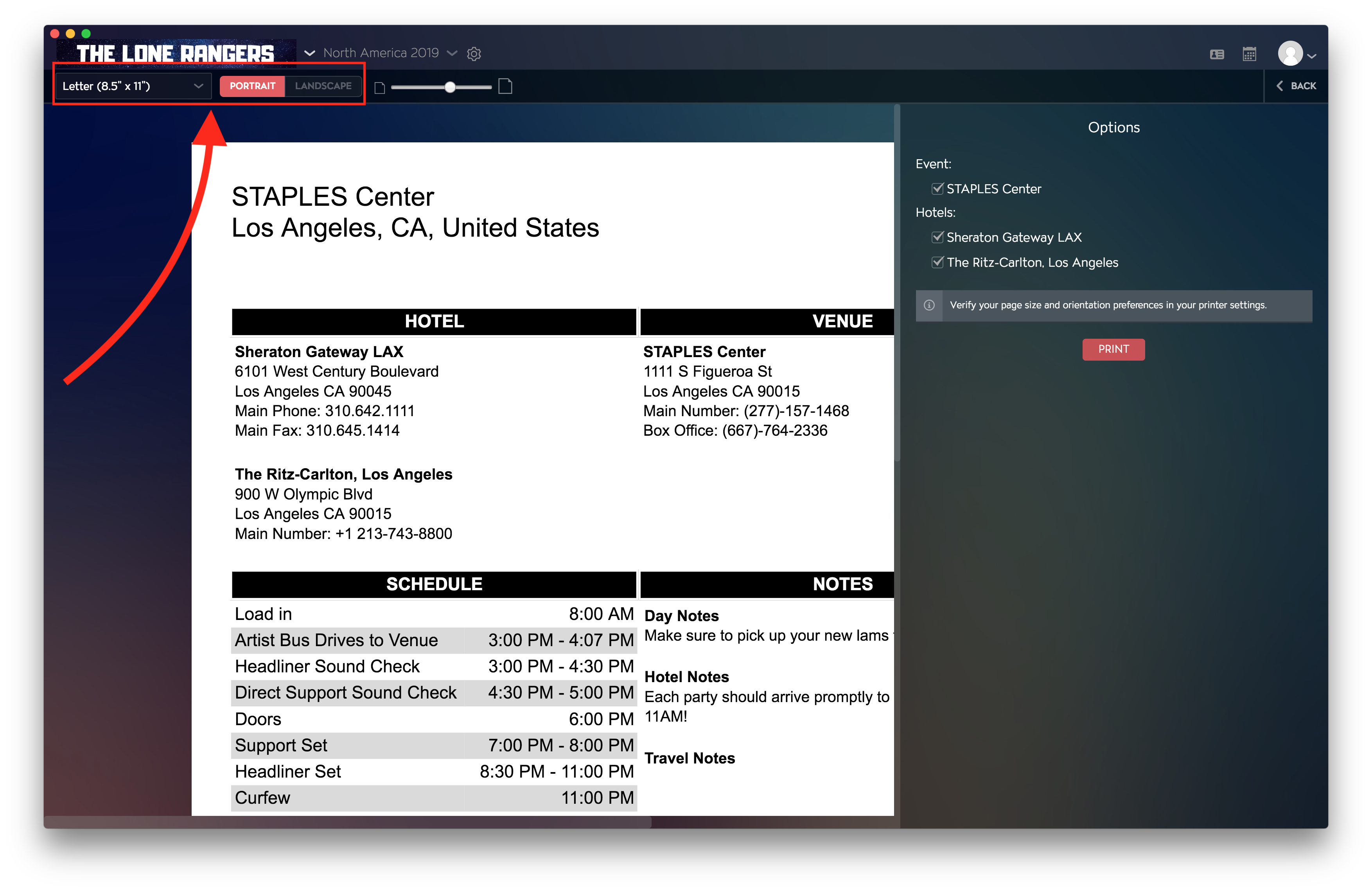 If you're needing to zoom in/out for a better view, you can use the slider at the top to enlarge or minimize your preview's view: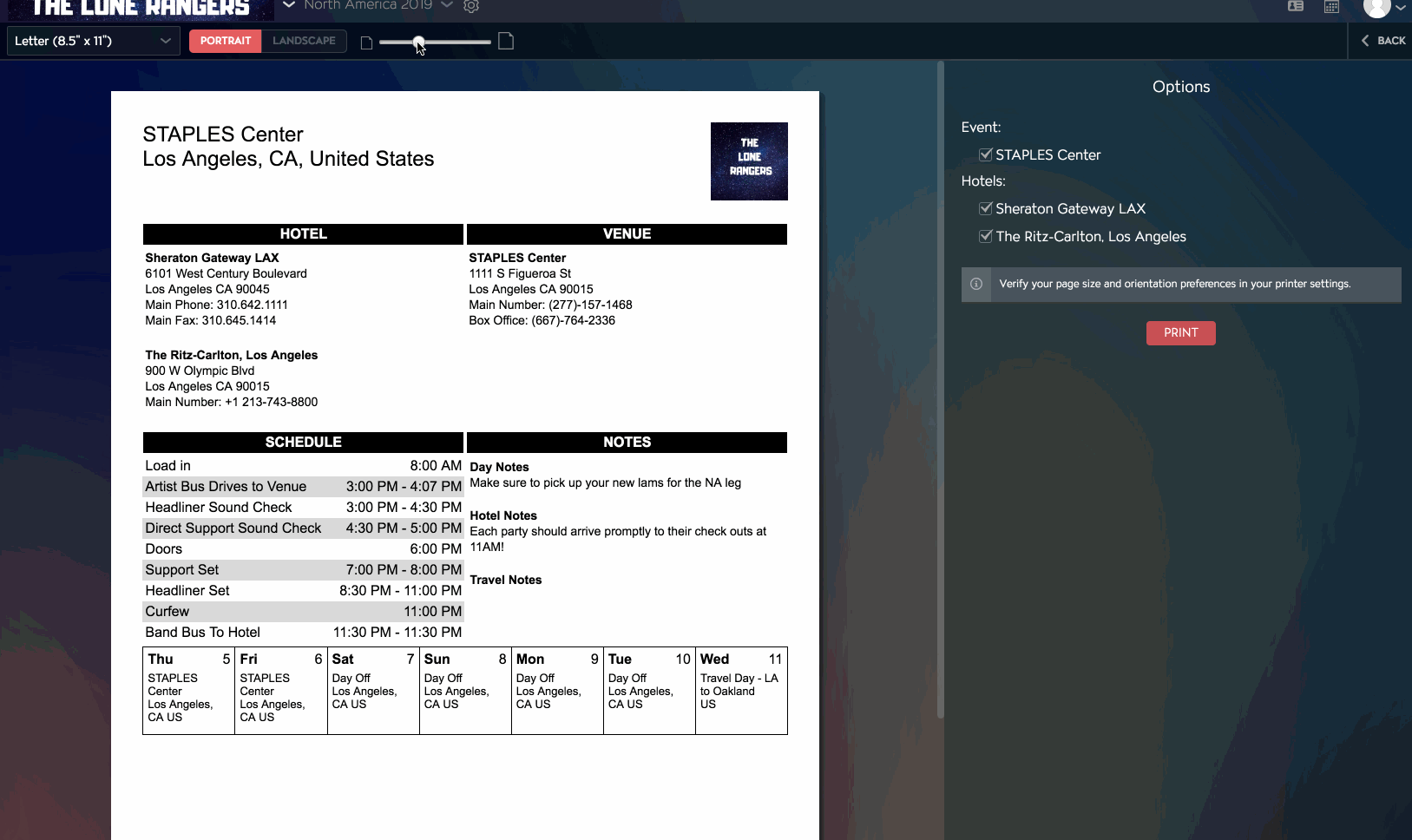 You can choose to enable or disable information on your Print (depending on your Template type). By unchecking any of the options on the right-hand side you can remove info for an individual Hotel, Event, Guest List Requestor, or more, depending on the Report: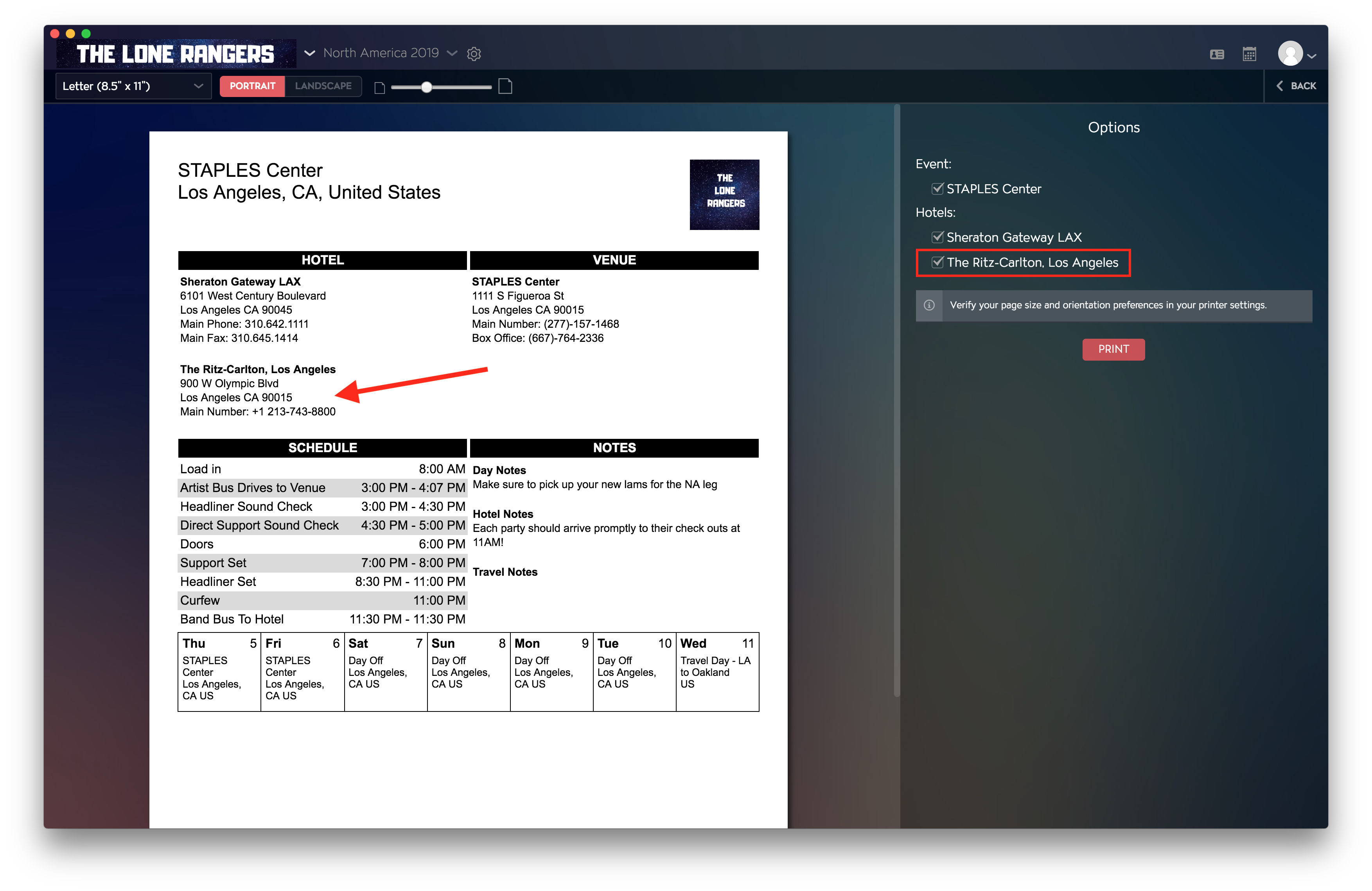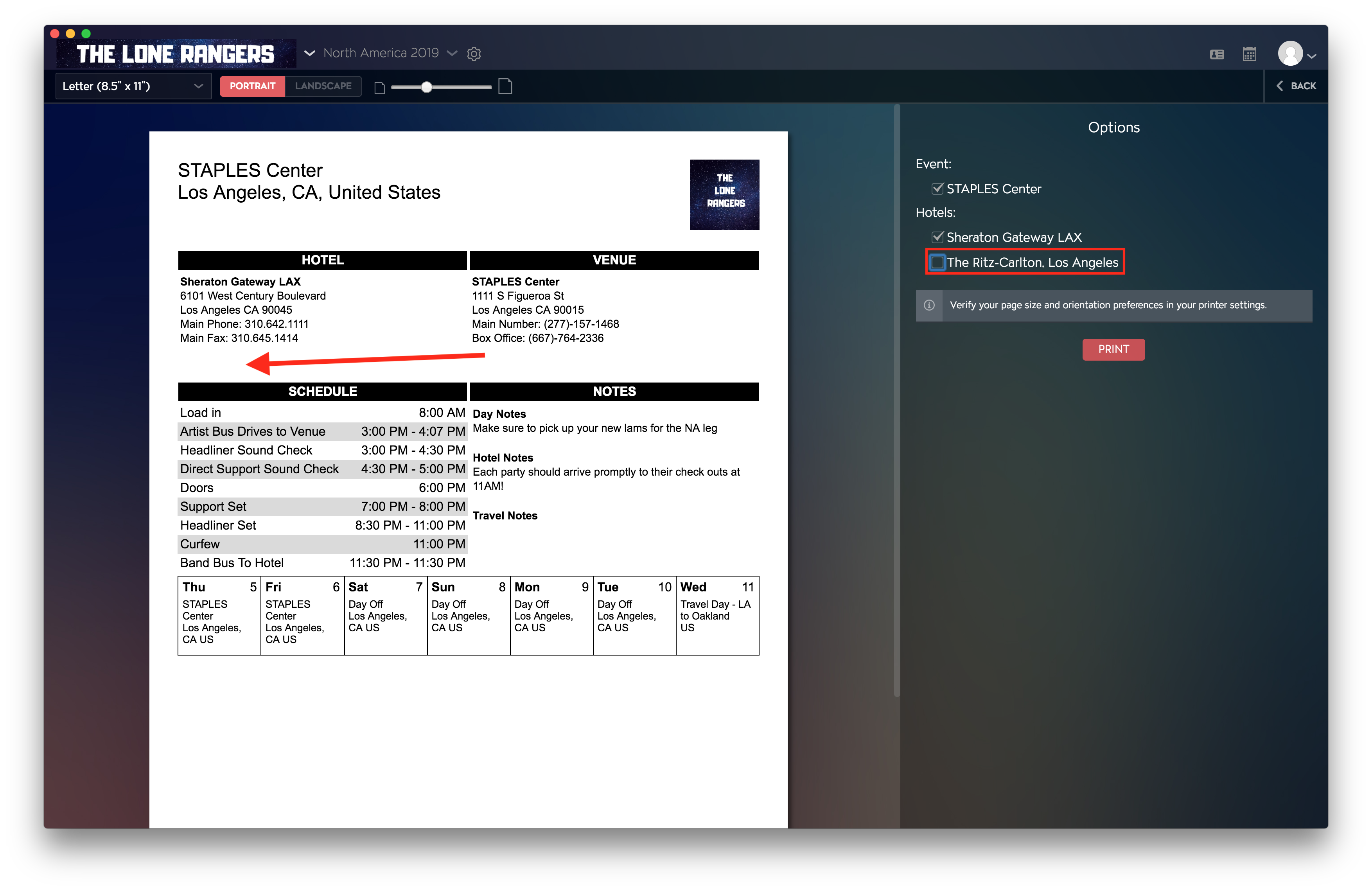 Edit in The Print Preview
If there are any last-minute changes to a Template you wish to make, you can double-click on the specific section(s) you're looking to adjust and it will be highlighted by a red-lined box.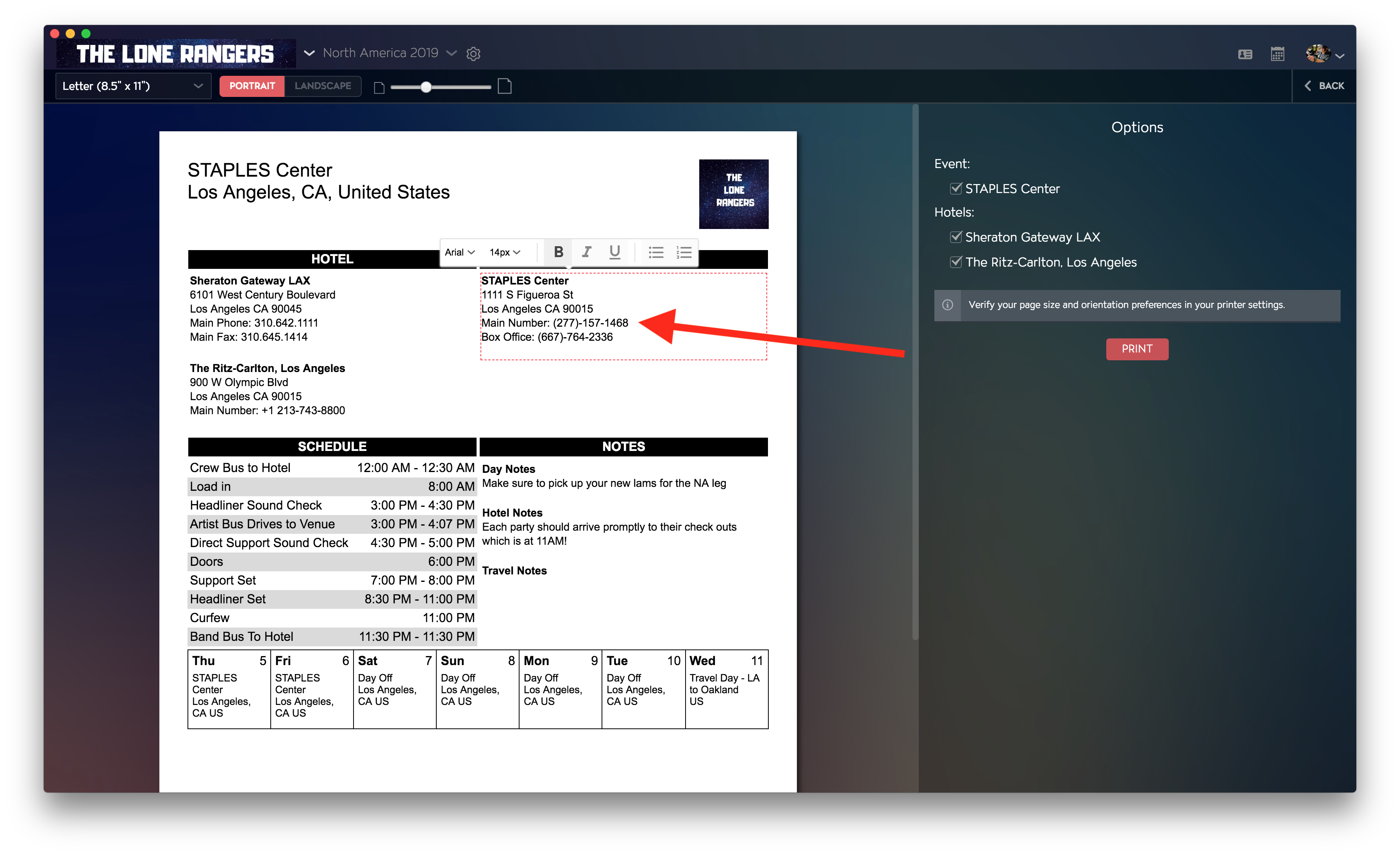 Here, you can select any text you'd like to edit as well as options for changing the font, font size, bolding, underlining, and italicizing of your current text selection. You can type in or delete any last-minute entries for your print.
You can also hide any Schedule line items by hovering over their row, then clicking the hide icon to the left of the row: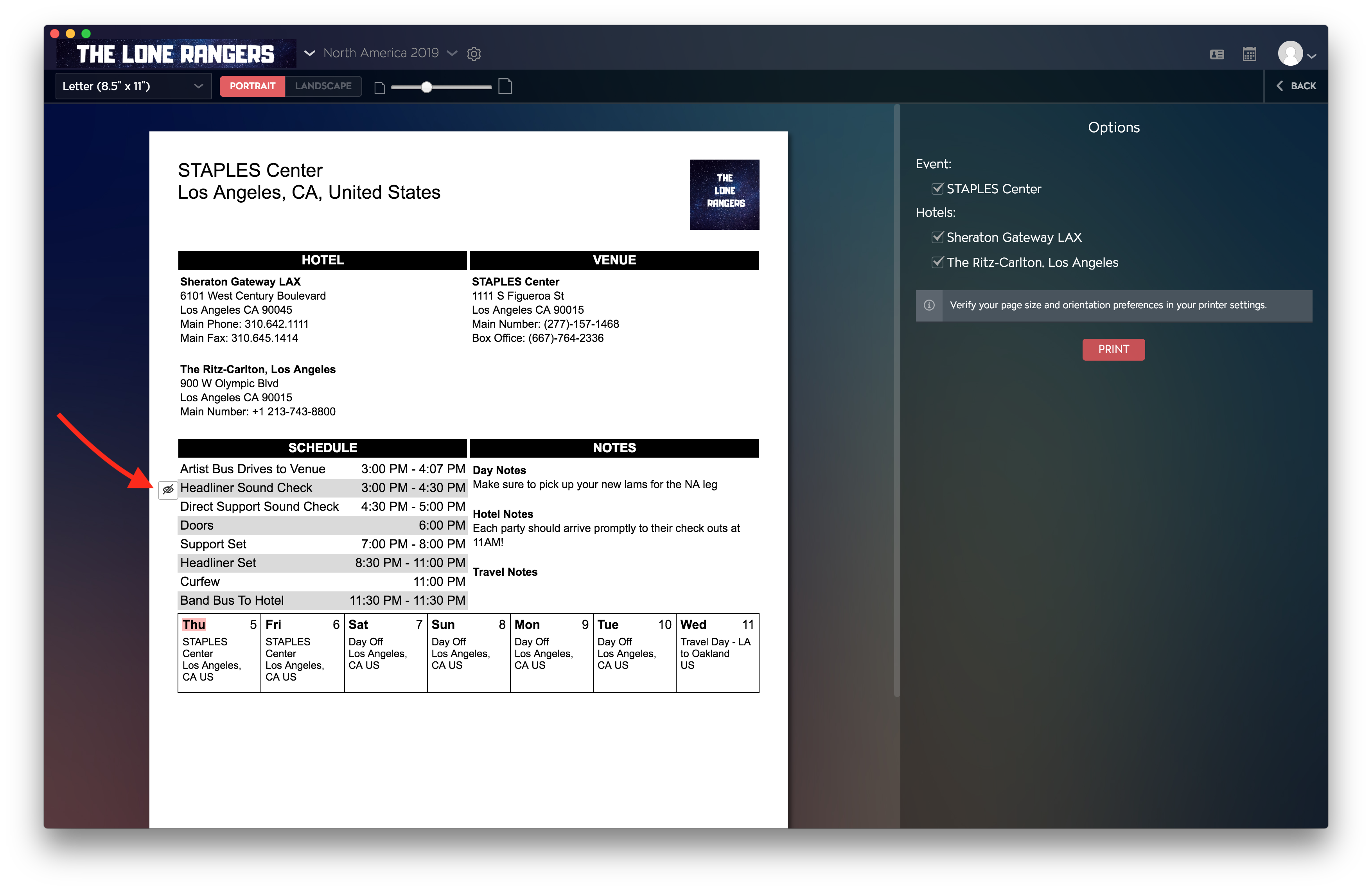 Once you've adjusted your desired options, click on "PRINT" to generate it into a PDF file.