Nesting Gear allows you to house a Gear Record inside of another Gear Record. For example, you may want to nest a Guitar Record inside of a Guitar Case Record.
This article covers:
How to Navigate to Gear
Within Master Tour, select the Tour that you would like to nest Gear inside of other Gear in.
Click on the Organization Selector dropdown menu.
Select an Organization.
Select a Tour from the Tour Selector dropdown menu.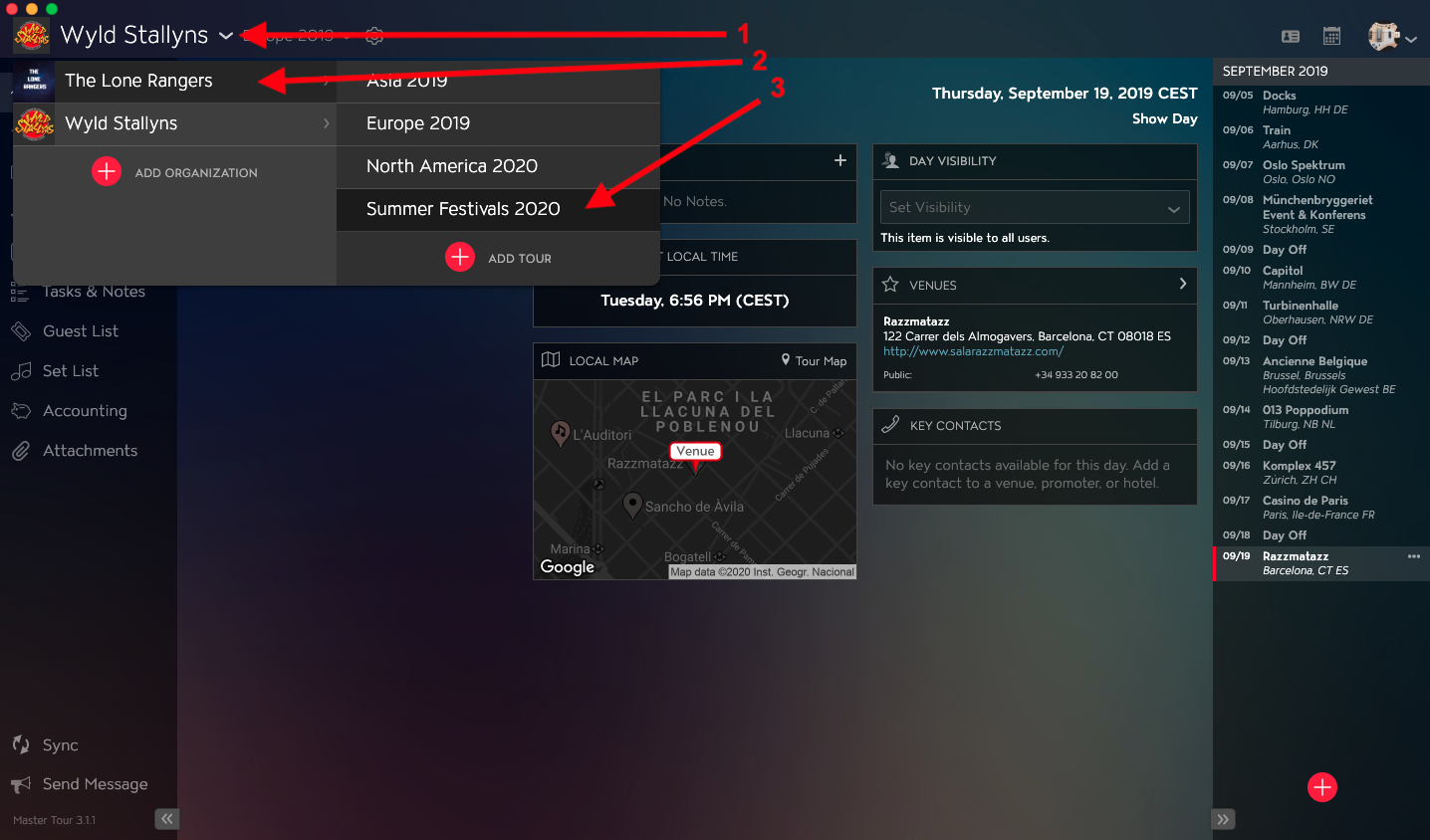 Next:
Click on the Gear icon to the right of the Tour Name at the top of the application.
Click into the Gear section within the Tour Section in the left menu.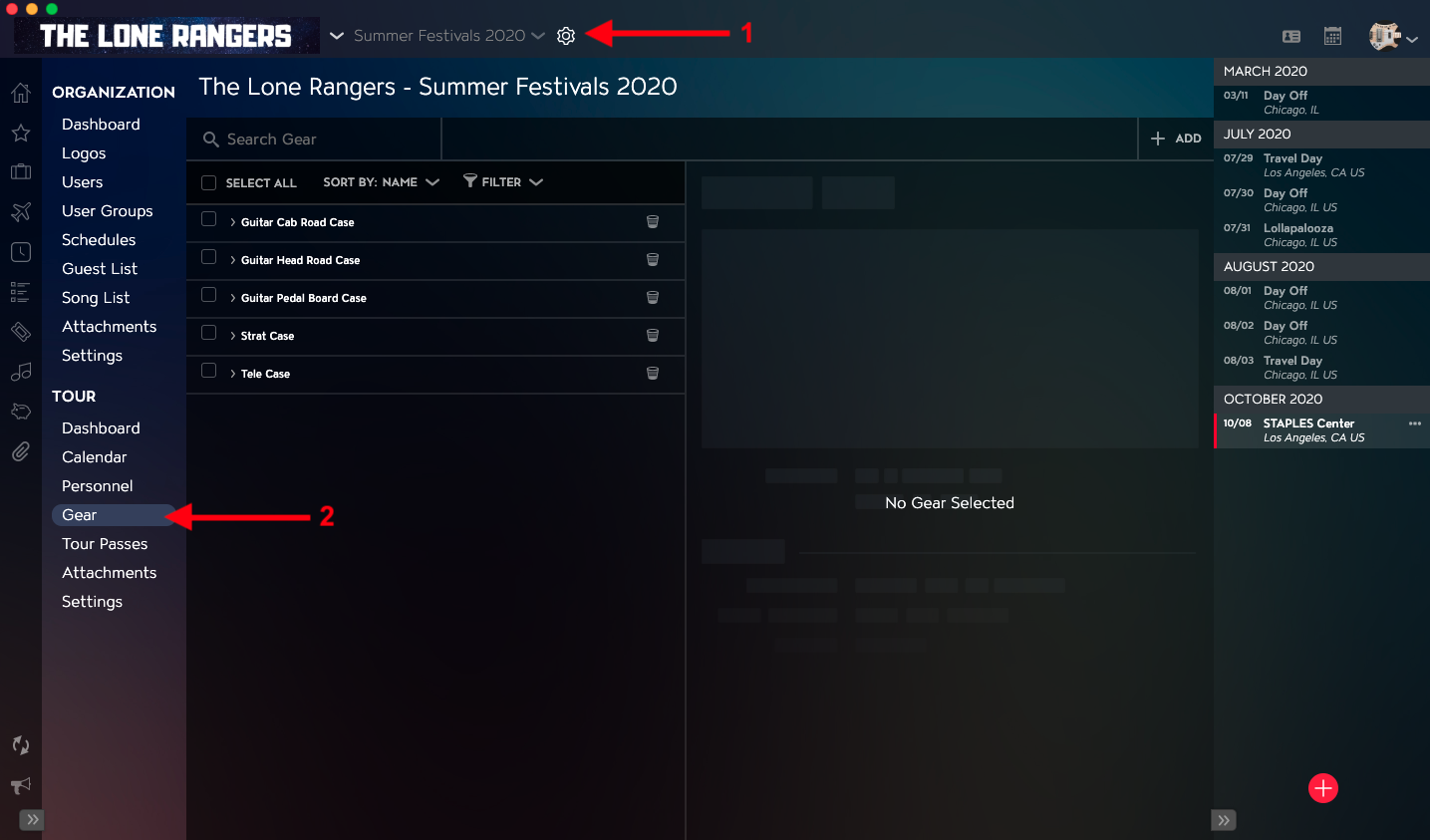 How to Nest Gear inside of Gear
Select the Checkbox to the left of the Gear Item that you would like to nest inside of another Gear Item in the Attachments List.
Click on the Move To button in the upper right of the Gear Details.
Select the Gear Item from the dropdown list that you are going to nest Gear inside of.
Click on the Move button.

You will then be able to see the nested Gear Item by clicking on the disclosure triangle for the Top-Level Gear Item in the Gear List.