Is it time to replace your Organization's Logos? Logos can be easily replaced & updated for Organizations within Master Tour 3.
This article covers:
How to Navigate to the Logos Section
Within Master Tour, select the Organization that you would like to replace Logos for.
Click on the Organization Selector dropdown menu.
Select an Organization.
Select a Tour if there are any Tours added to the Organization.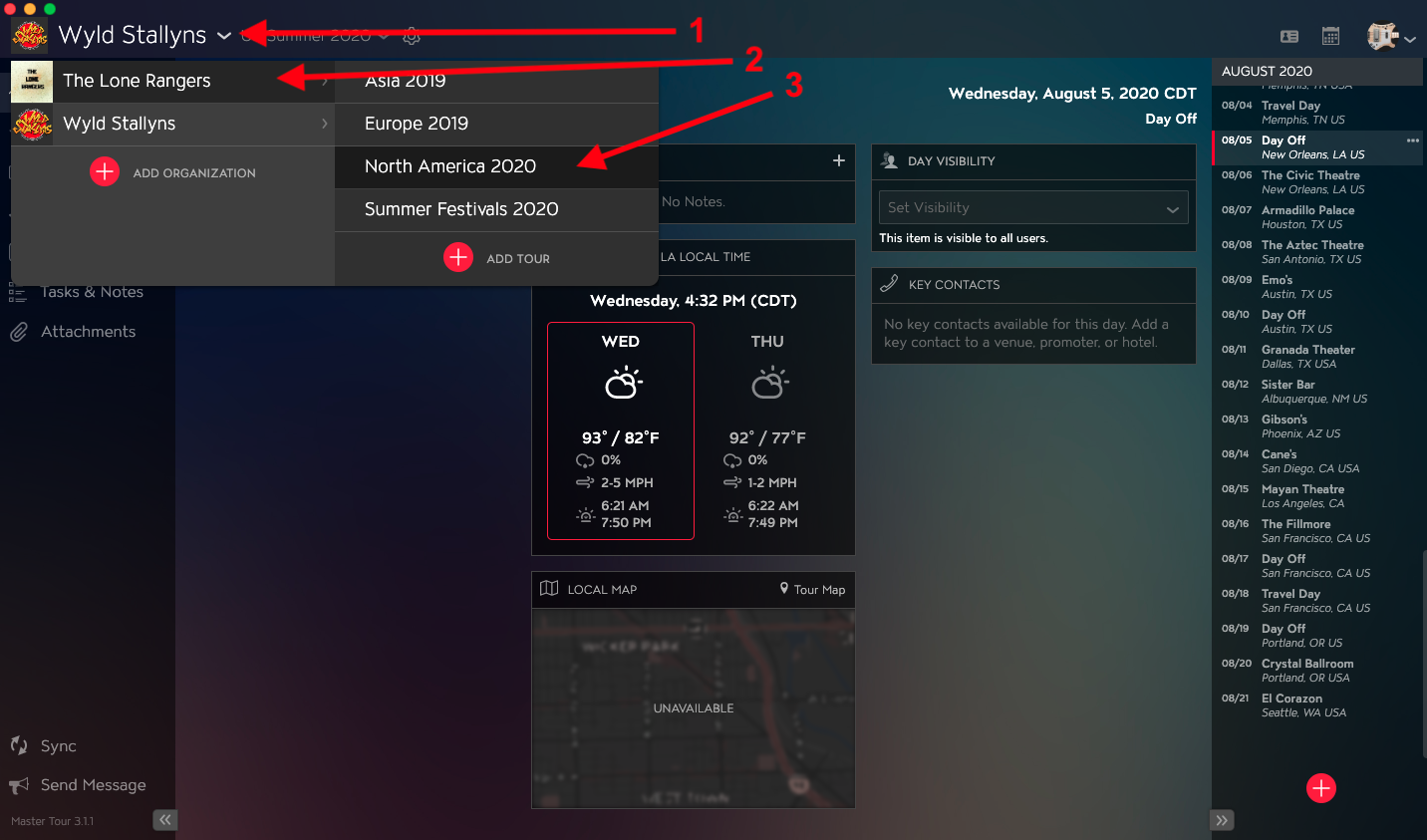 Next:
Click on the Gear icon to the right of the Tour Name at the top of the application.
Click into the Logos section within the Organization Section in the left menu.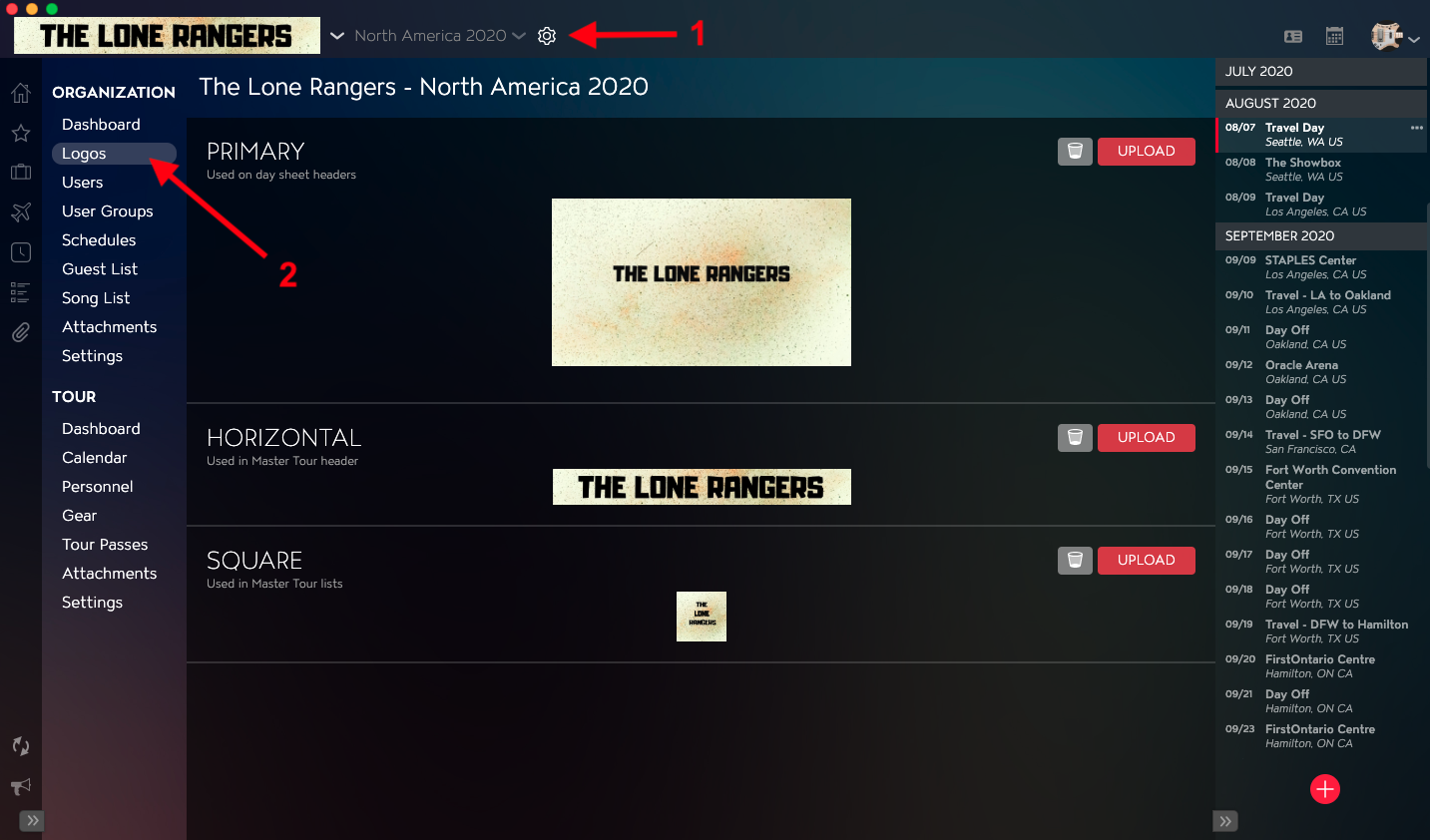 How to Replace Logos
For the Logo that you would like to replace, drag and drop an image onto the box with a Camera Icon or click on the Upload button to select an image from your computer.
Depending on the size of the Logo, you may be directed to the Crop Your Image window. To crop your image:
Click and hold on the corner boxes to drag and resize the Logo.
Click and hold on the Logo image to drag and reposition the Logo.
Click the Crop button to save your changes.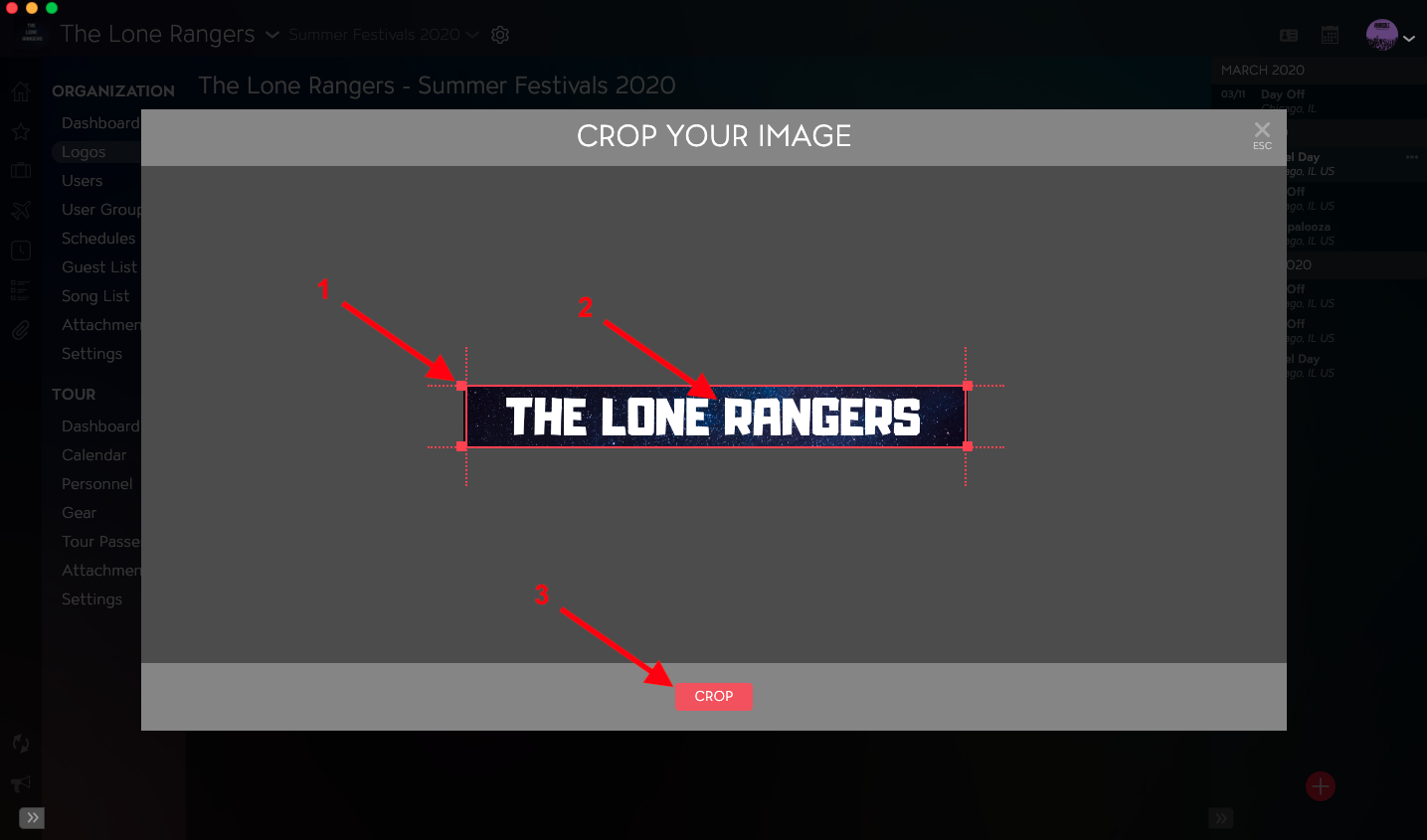 Once complete, you will see your newly added Logo in the upper left corner of the application, along with all of your other Logos in the Logos section.