In addition to locating answers to your Master Tour questions by browsing the Master Tour Help Guide, you can also utilize our search engine to find relevant help content quickly.
You can use the search bar at the top of the page to search for the specific help that you need or choose from a set of recommended articles from the list of results.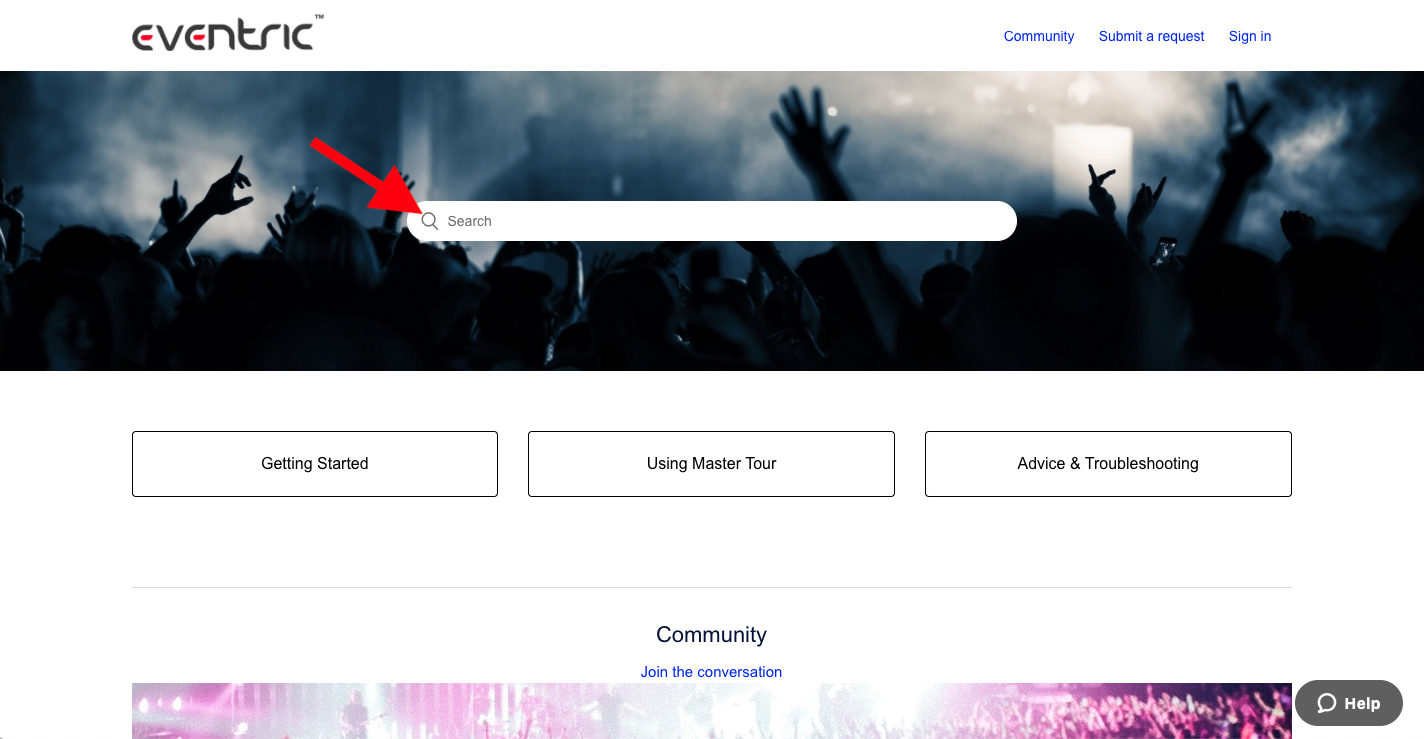 To search for help:
Enter your search term in the Search Bar.
Select from any of the Top Article Suggestions.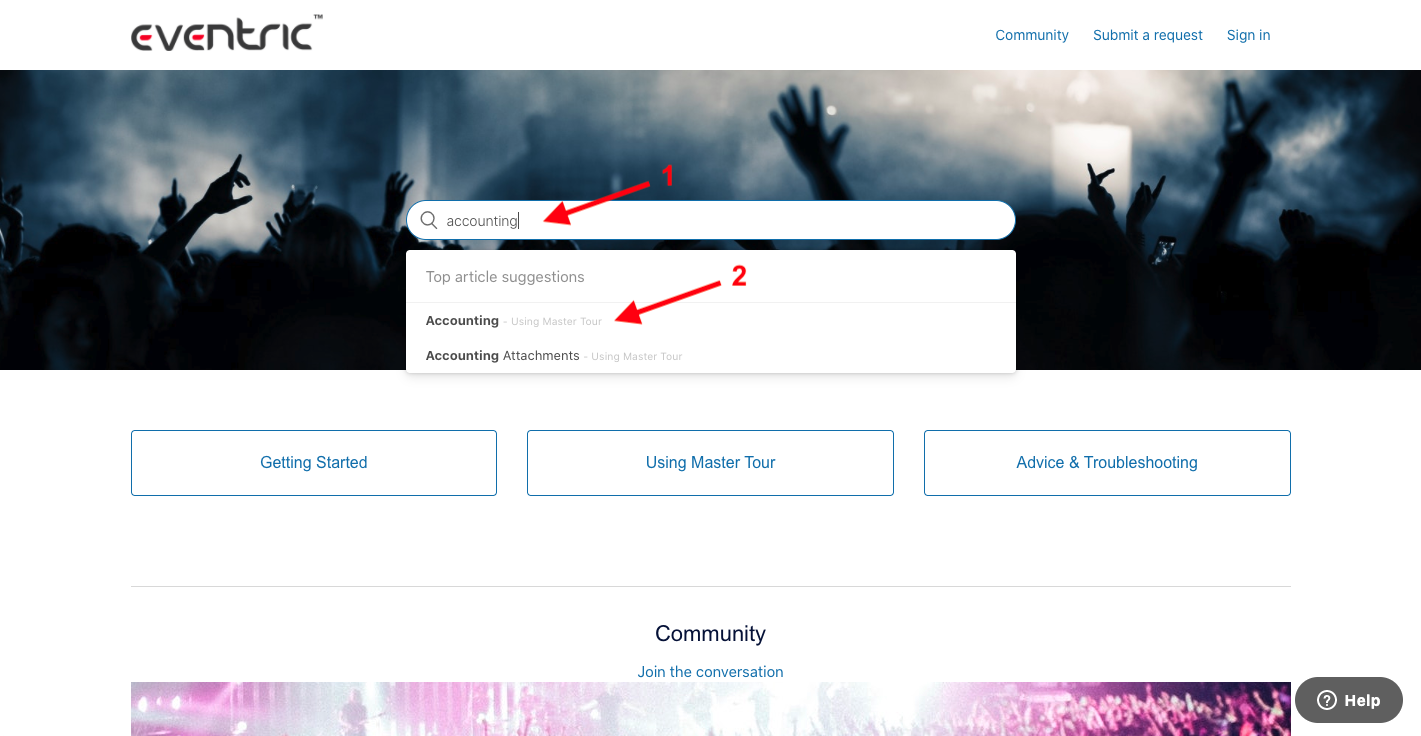 If you do not see the result that you are looking for, you can press the return key on your keyboard to be directed to a list of full search results that you can select from.