You can login to the Master Tour Community to submit and respond to Q&A Forum Posts and Feature Requests. Note: Logging into the Master Tour Community will also log you into the Master Tour Help Guide.
If you are already logged into the Web Portal, you can click on the Sign In link in the upper right corner of the page to be automatically be signed in.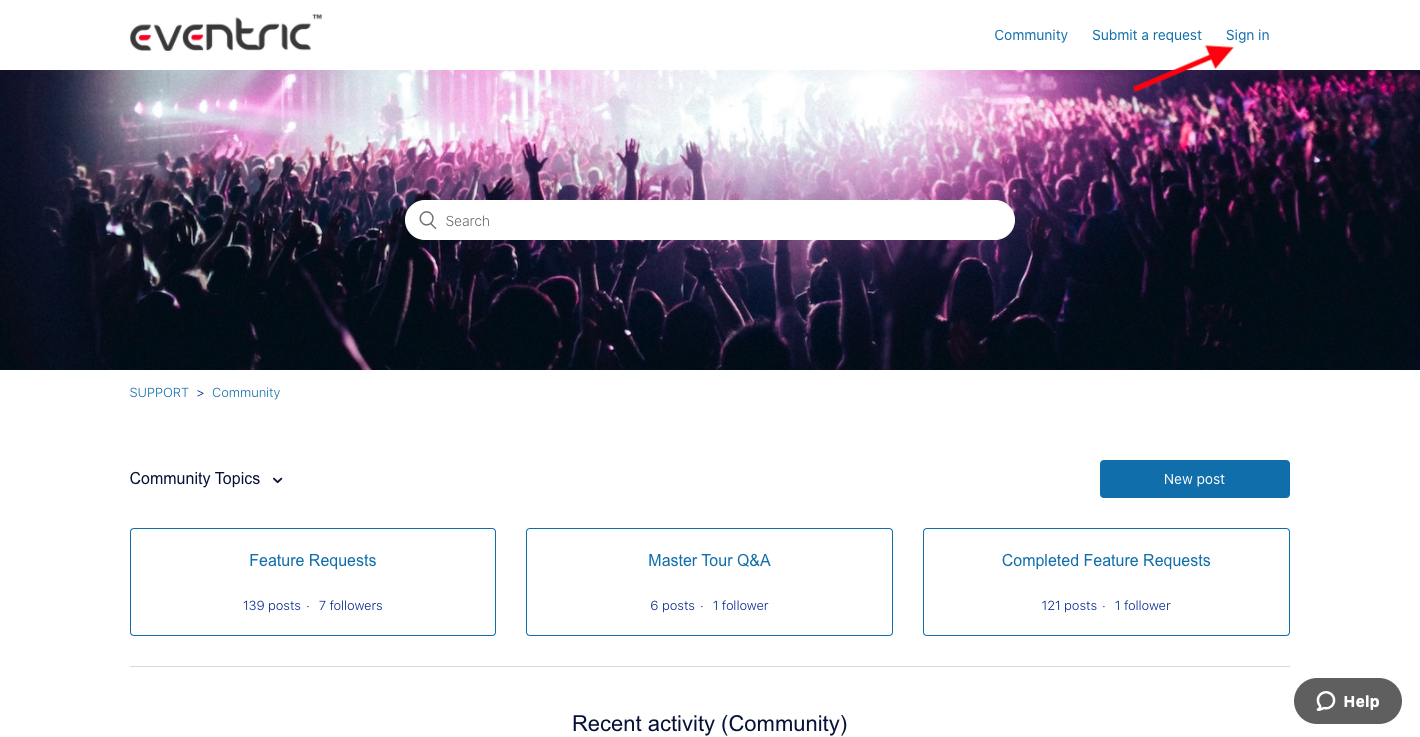 If you are not already signed in, you will be directed to the Login Page. On this page:
Add the email address that you use for Master Tour in the Email Address field.
Add your Master Tour password in the Password field.
Click on the Sign In button.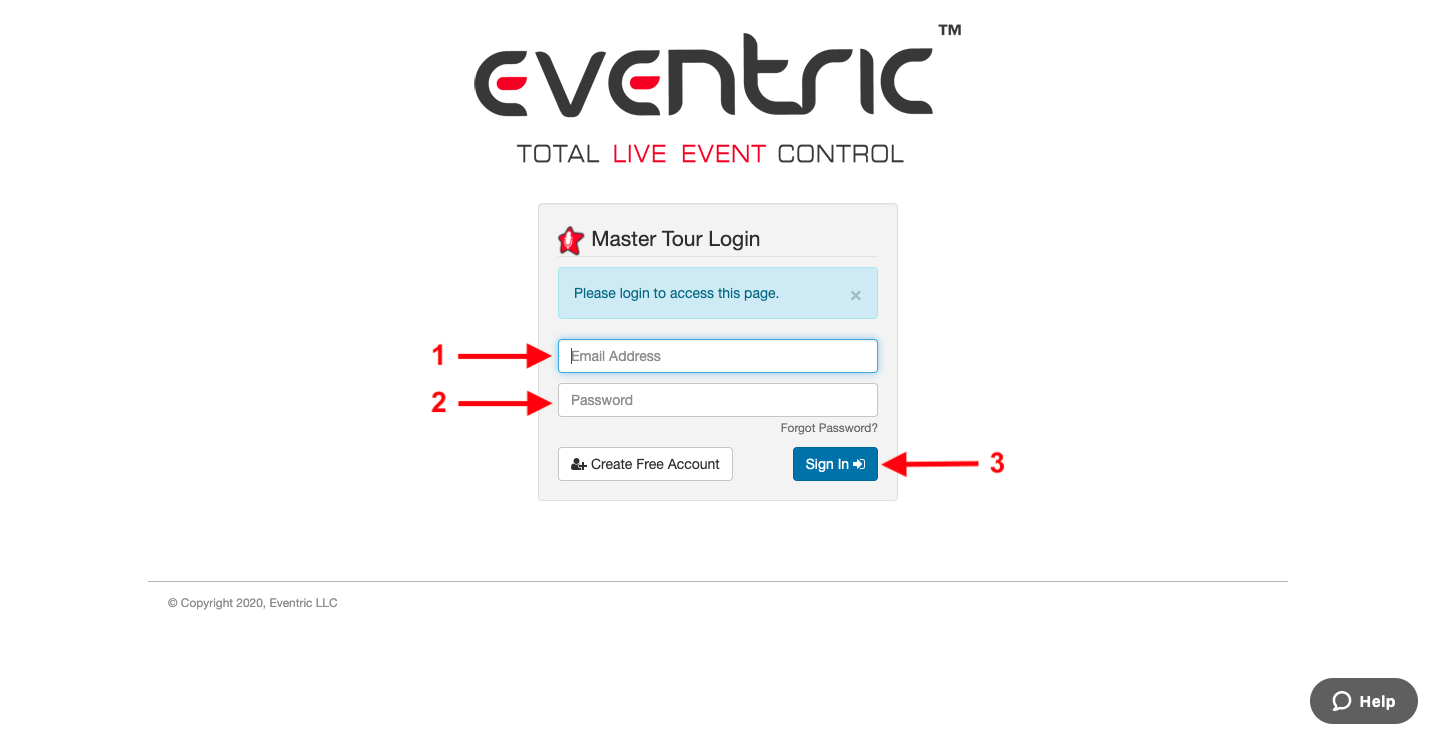 Once logged in, you will see your name in the upper-right corner of the page.