If you see a Master Tour Q&A Forum Post that you would like to respond to, please use the Reply function.
To reply to a Forum Post:
Click into the Comment box below the Forum Post to compose and format your reply.
Click on the Submit button to add your reply.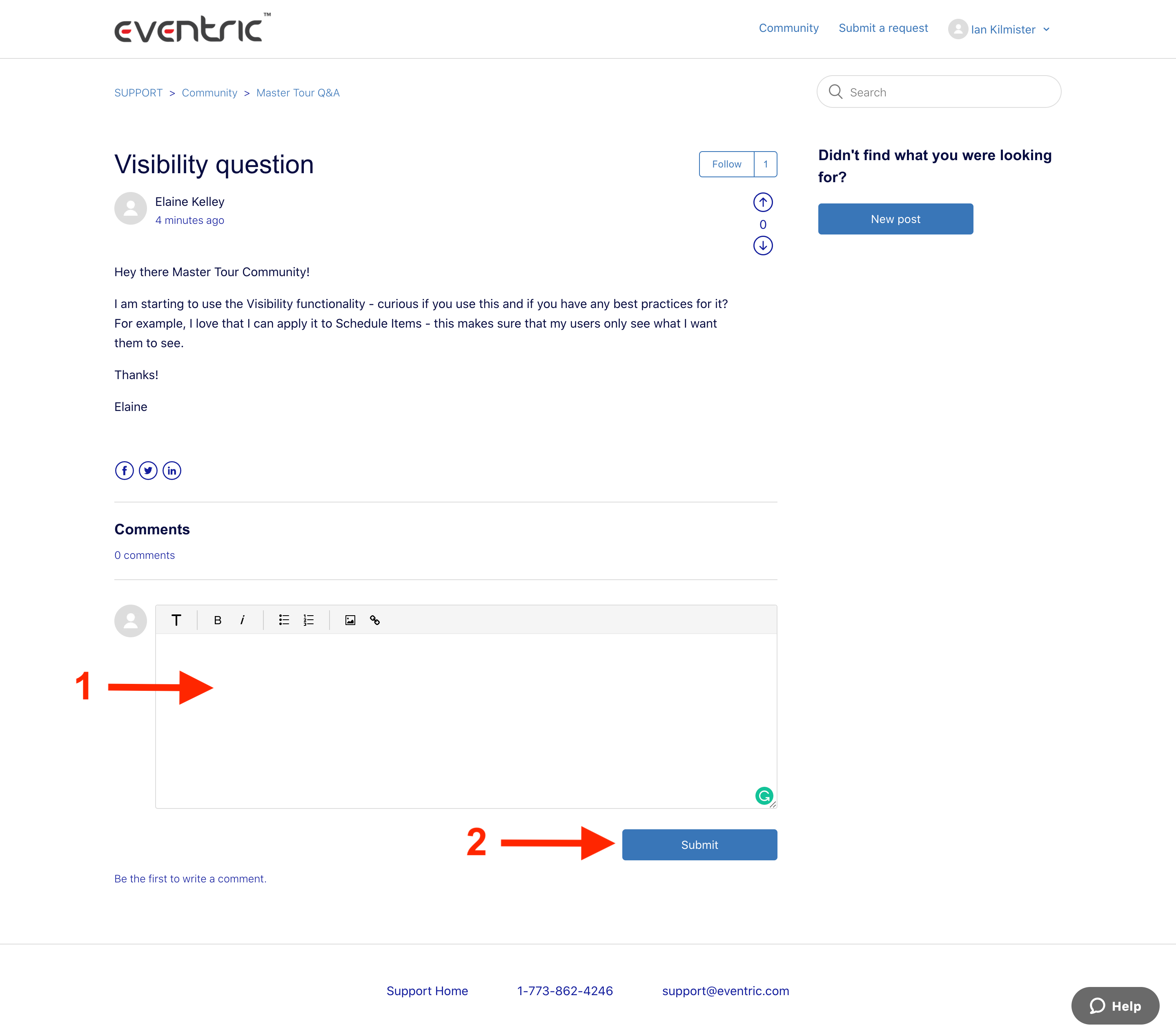 Once your comment is approved, you will see it in the Forum Post.