If you see a Feature Request that you would like to add some additional information to, please use the Reply function. This can help keep the conversation going and allow us to use your insight to help guide our future development.
To reply to a Feature Request:
Click into the Comment box below the Feature Request post to compose and format your reply.
Click on the Submit button to add your reply.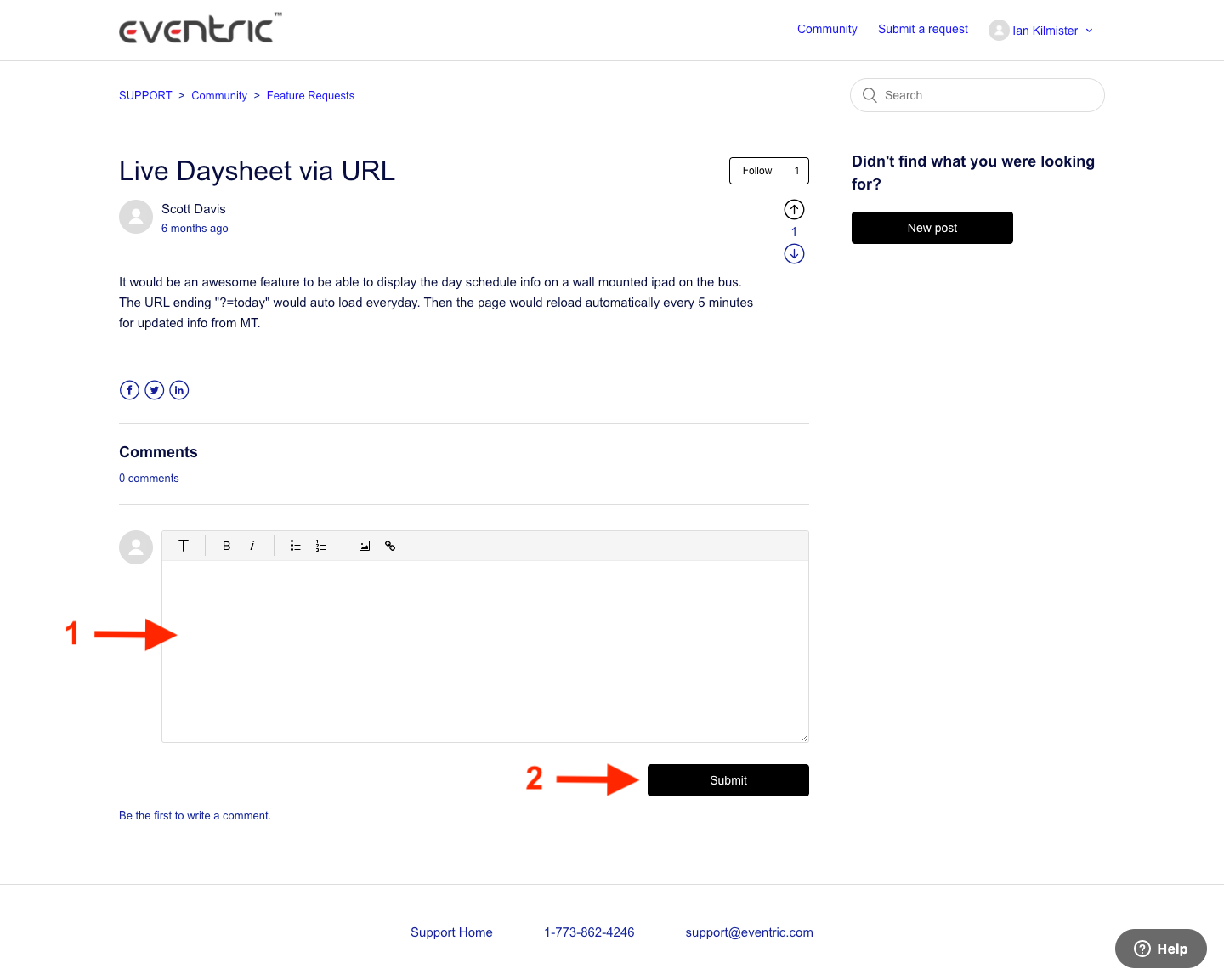 Once your comment is approved, you will see it in the Feature Request post.