Master Tour's Tour Overview Dashboard allows you to view a complete map of your routing, how many Events remain, and the total distance that is remaining on your selected Tour. Manager, Accounting, or Administrator Organization Permissions and a Professional subscription are required to use this functionality in Master Tour 3.
This article covers how to:
Locate the Tour Overview Dashboard
Locate the Tour Overview Dashboard
Click on the Gear Icon to the right of your Tour Name at the top of the application.
Click into the Dashboard Section within the Tour Settings Section in the left menu.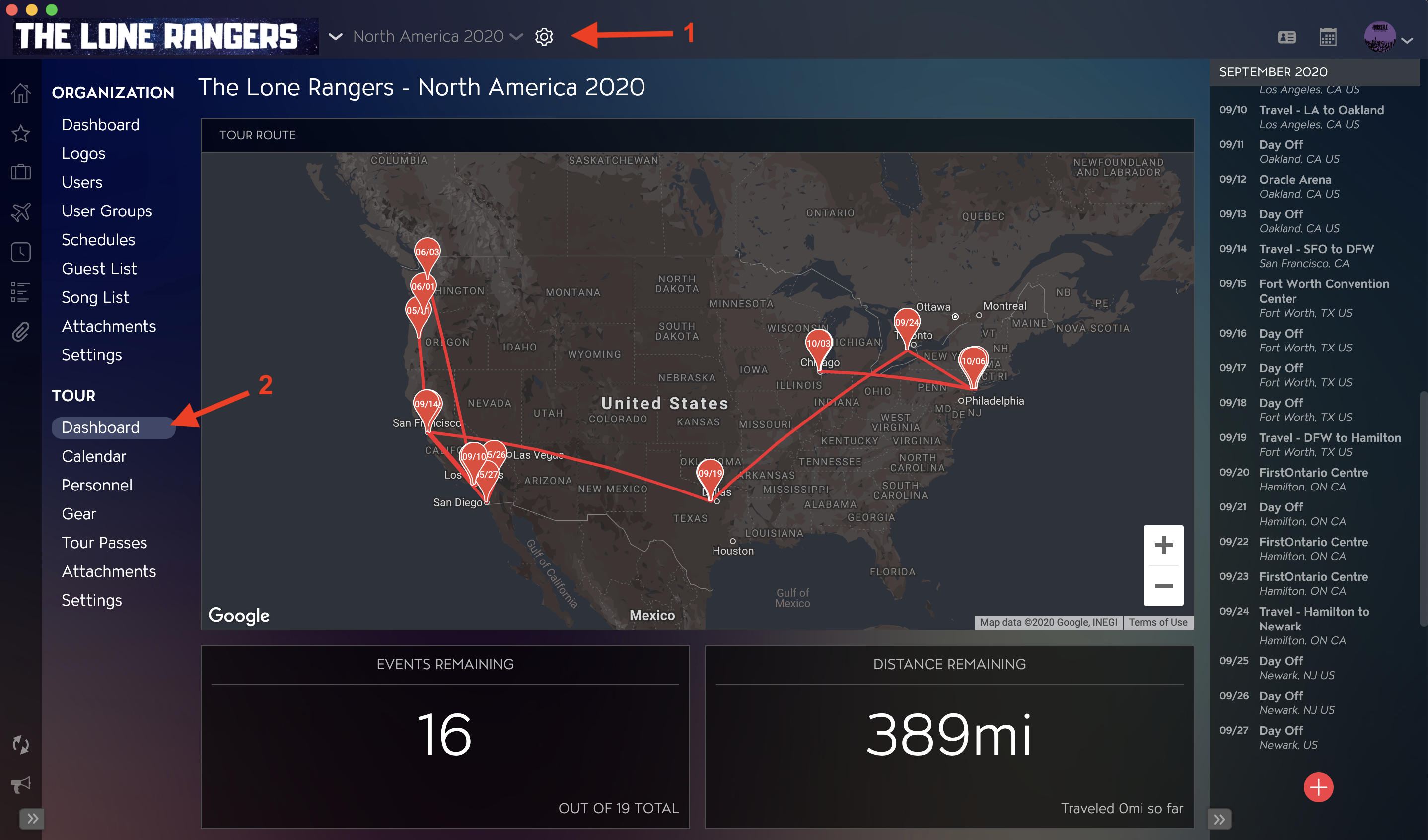 View Tour Routing
Using the location data from your Tour's Events, Master Tour 3 plots the Tour's routing, creating pins for each Event's location. You can adjust your view by using the zoom in/out options at the bottom right of the map.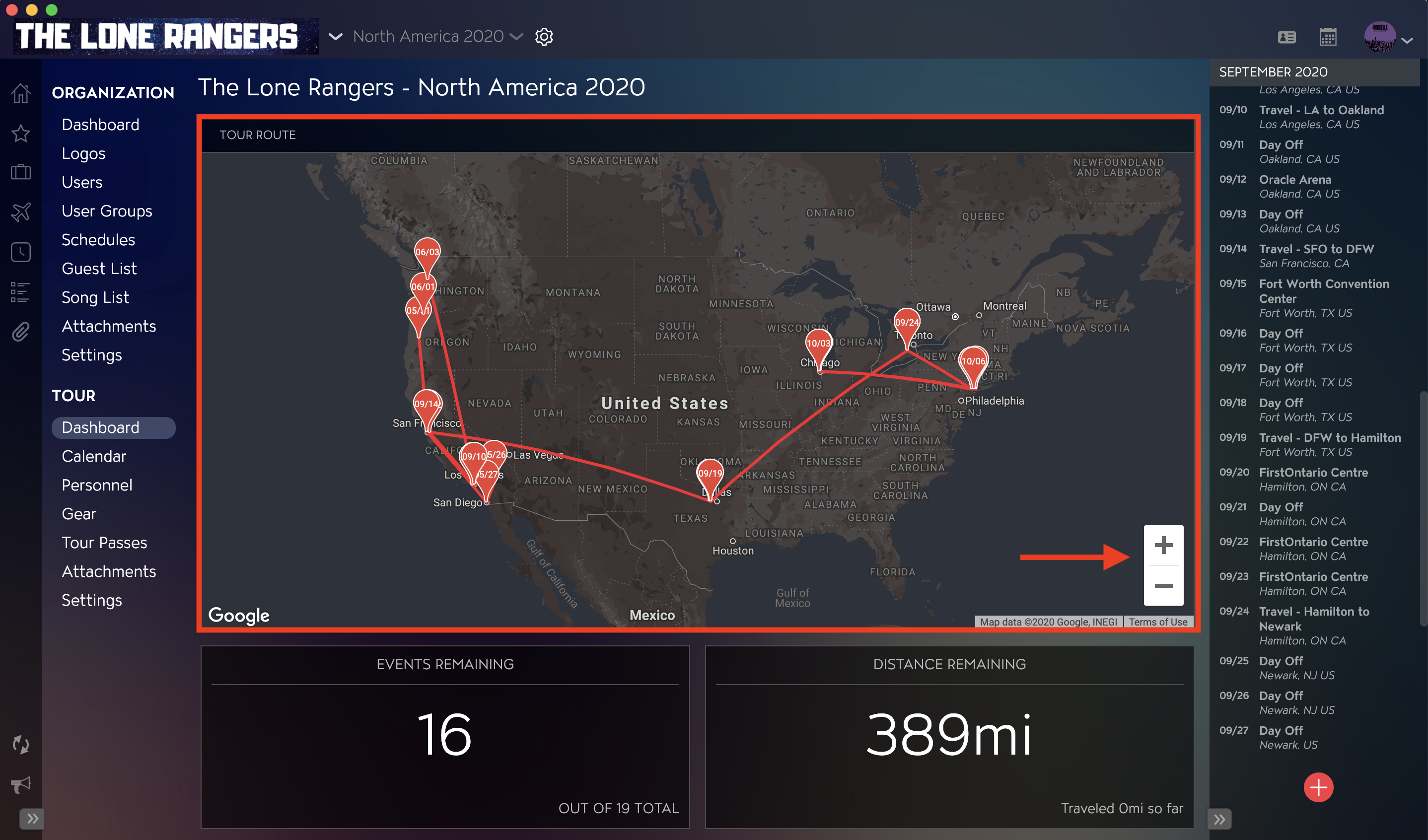 You can click on each Pin to view summary information about the Event.
You will also see a View Button that will allow you to go directly to the Event details.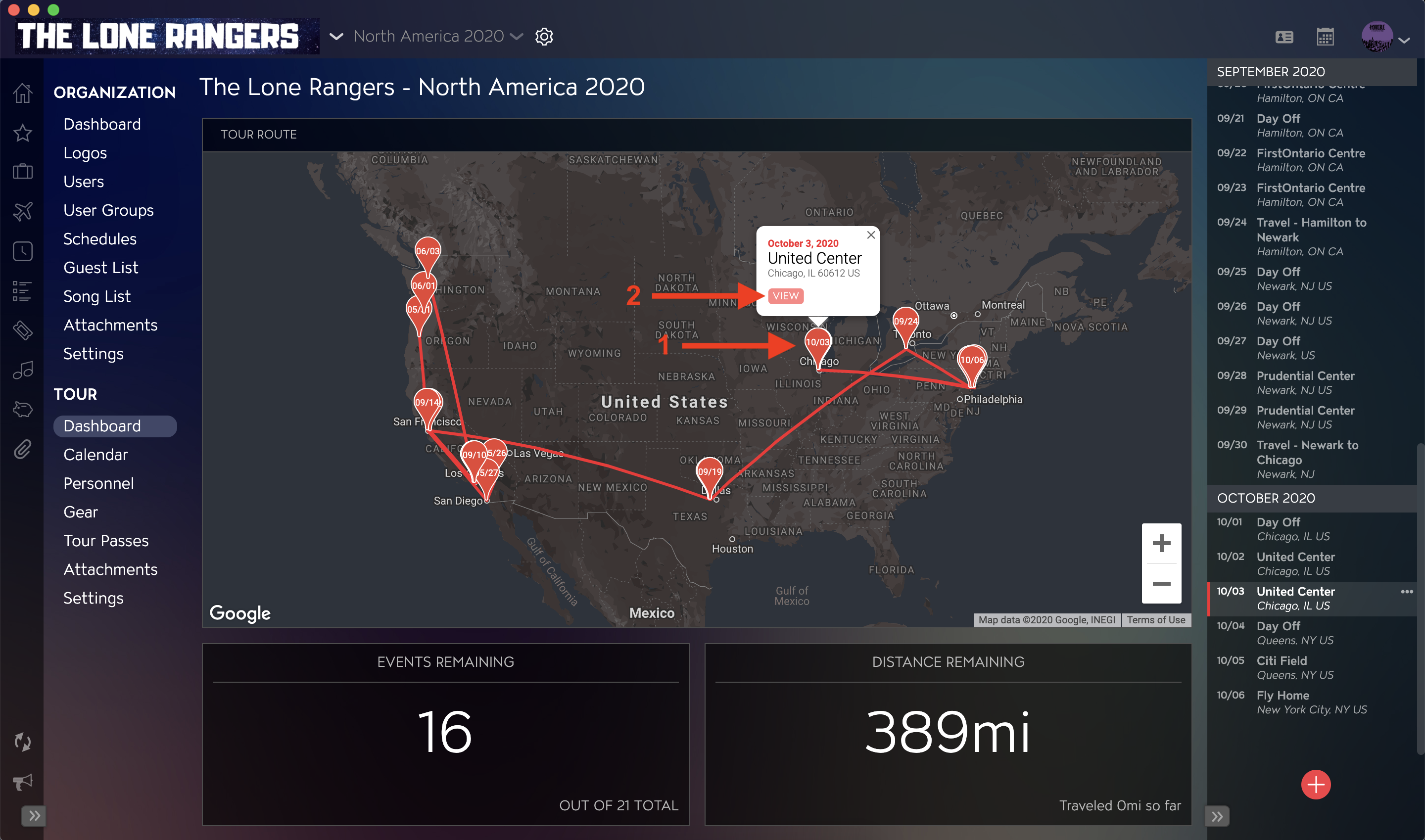 View Events Remaining
The Events Remaining section will calculate the number of remaining Events for the Tour, as well as display the total number of Events on that Tour.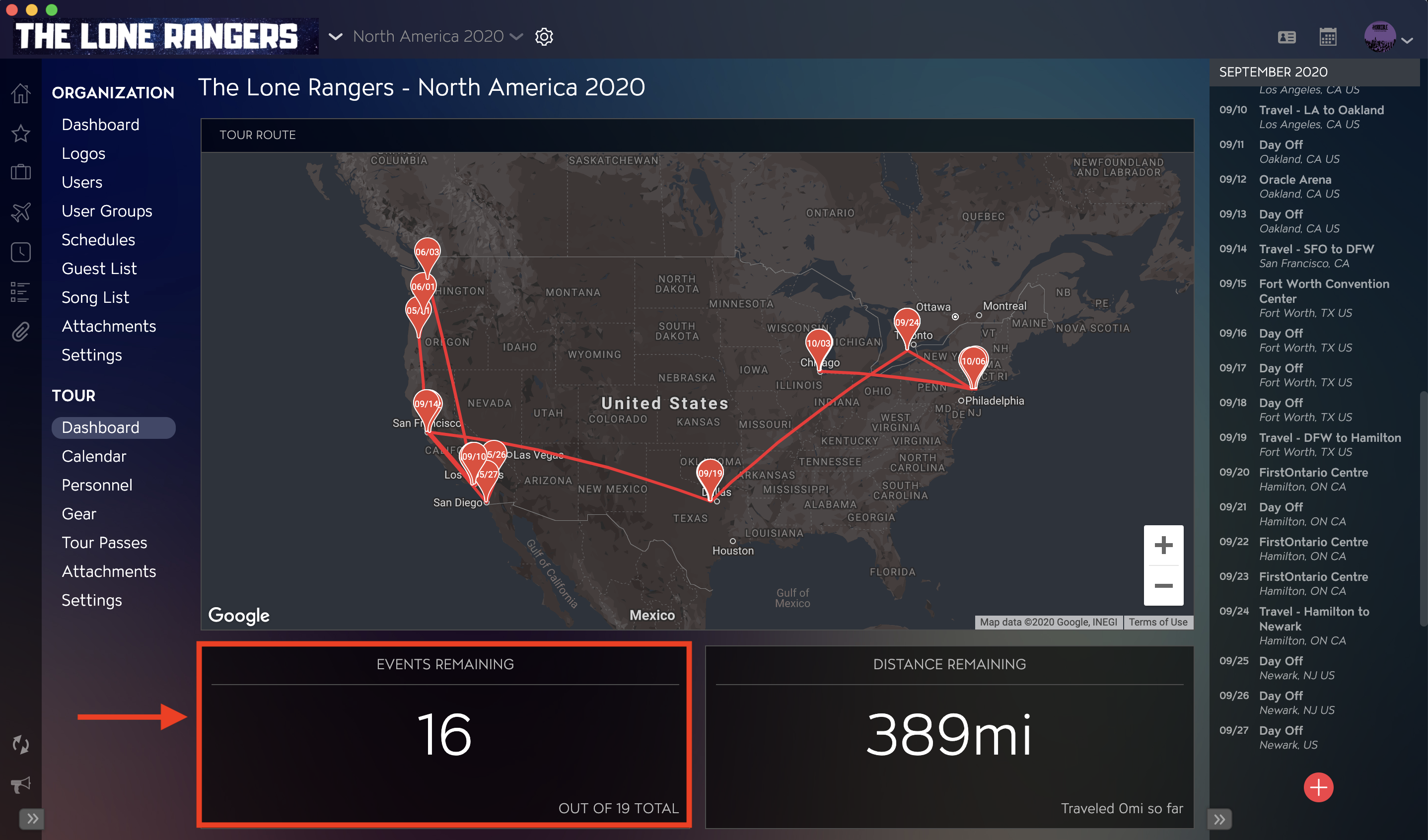 View Distance Remaining
The Distance Remaining section will display the number of miles or kilometers remaining to be traveled on this Tour. Master Tour 3 will calculate the total distance based on the number of miles or kilometers between each of your stops, using the location of each of your events.