Downgrading allows you to change your User account from a paid Professional subscription to a free Mobile subscription. Your Touring information will not be deleted when you downgrade. Note: If you have paid for Master Tour Annually, but need to make any changes to your subscription, you will need to contact billing@eventric.com. 
This article covers how to:
Downgrade Your Professional Subscription
Downgrade Your Professional Subscription
Click here to login and/or access the Subscription & Billing section of the Web Portal at my.eventric.com
Next, if you are on a monthly subscription click into the box labeled "Free".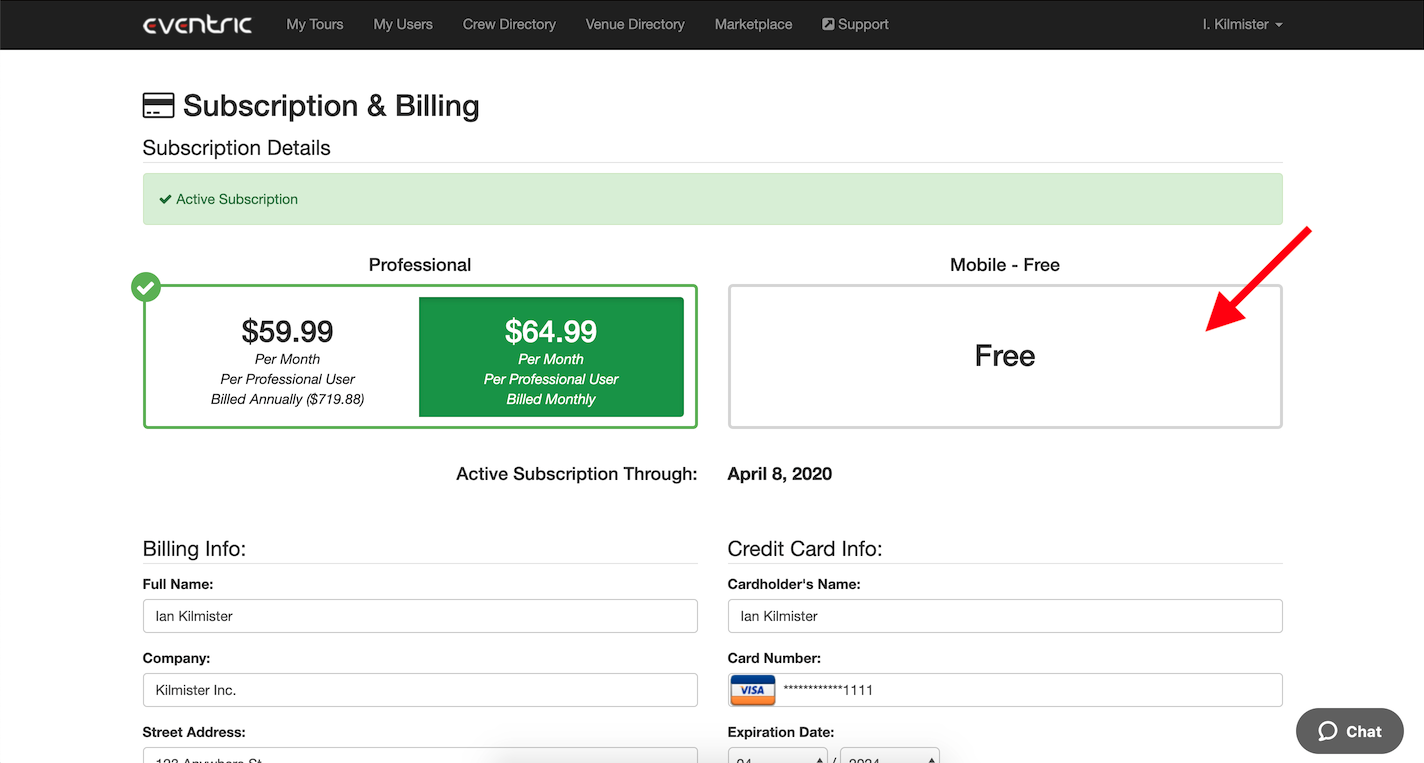 Next, follow any prompts related to your downgrade reason.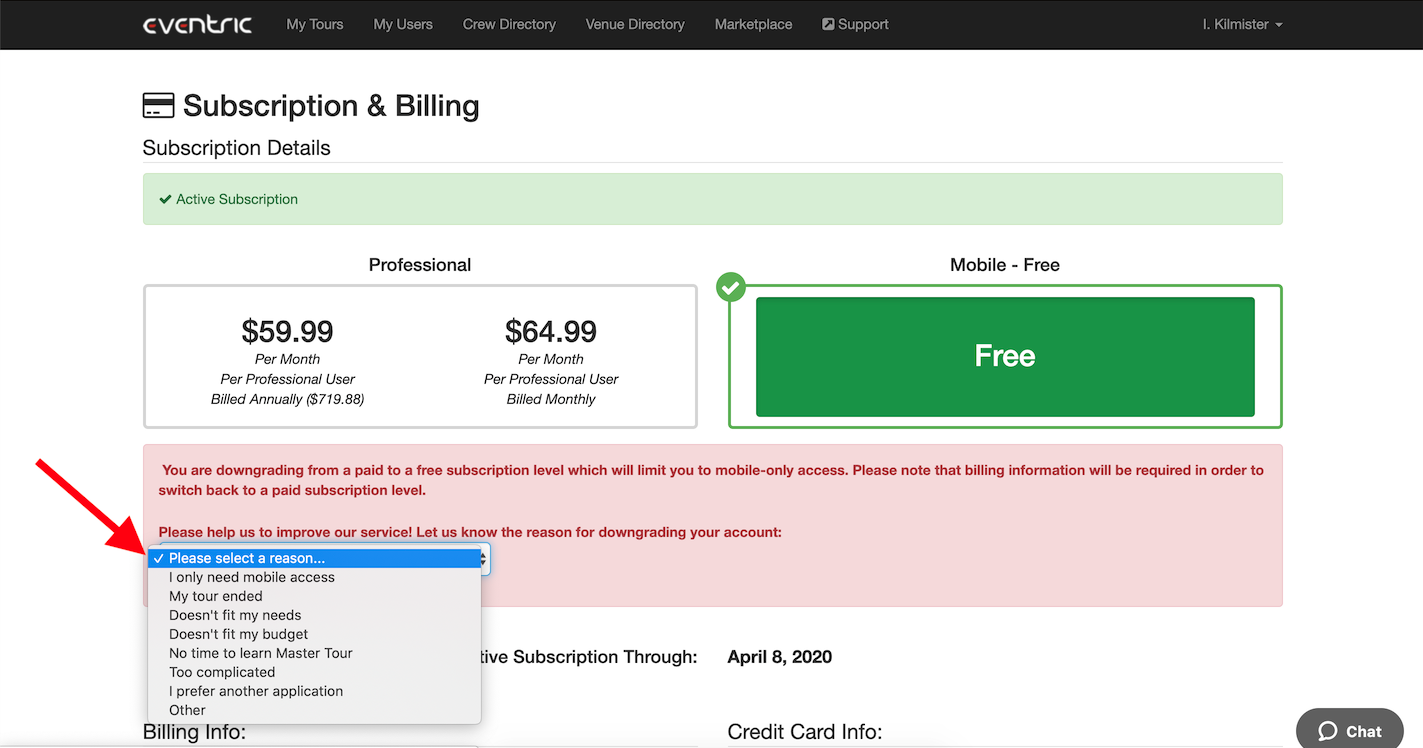 Next, if do not wish to keep your credit card on file or you are not going to be paying for any other User subscriptions, you can remove your information from the Card Number field.
Next, scroll to the bottom of the page and click on the "Update Subscription" button.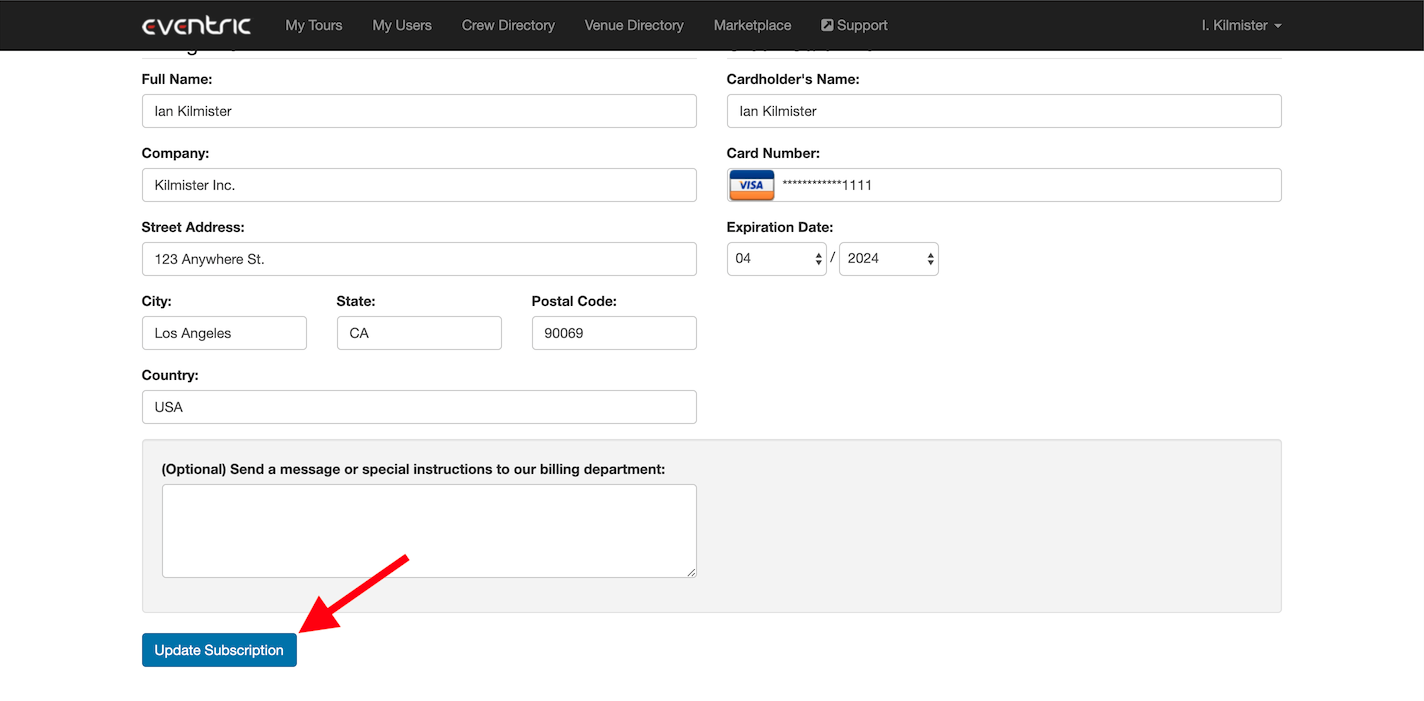 You will then see a confirmation message letting you know that your subscription has been updated.
Note: If you are downgrading to Mobile and keep your credit card information on file, you will still be charged for any other Professional User subscriptions that you are currently paying for.