You can set the access levels for users within your Organizations and Tours by using Master Tour's permission settings.
There are six levels of permissions in Master Tour.
The table below displays the list of features that you can give Users access to through Permissions and Account Subscription levels.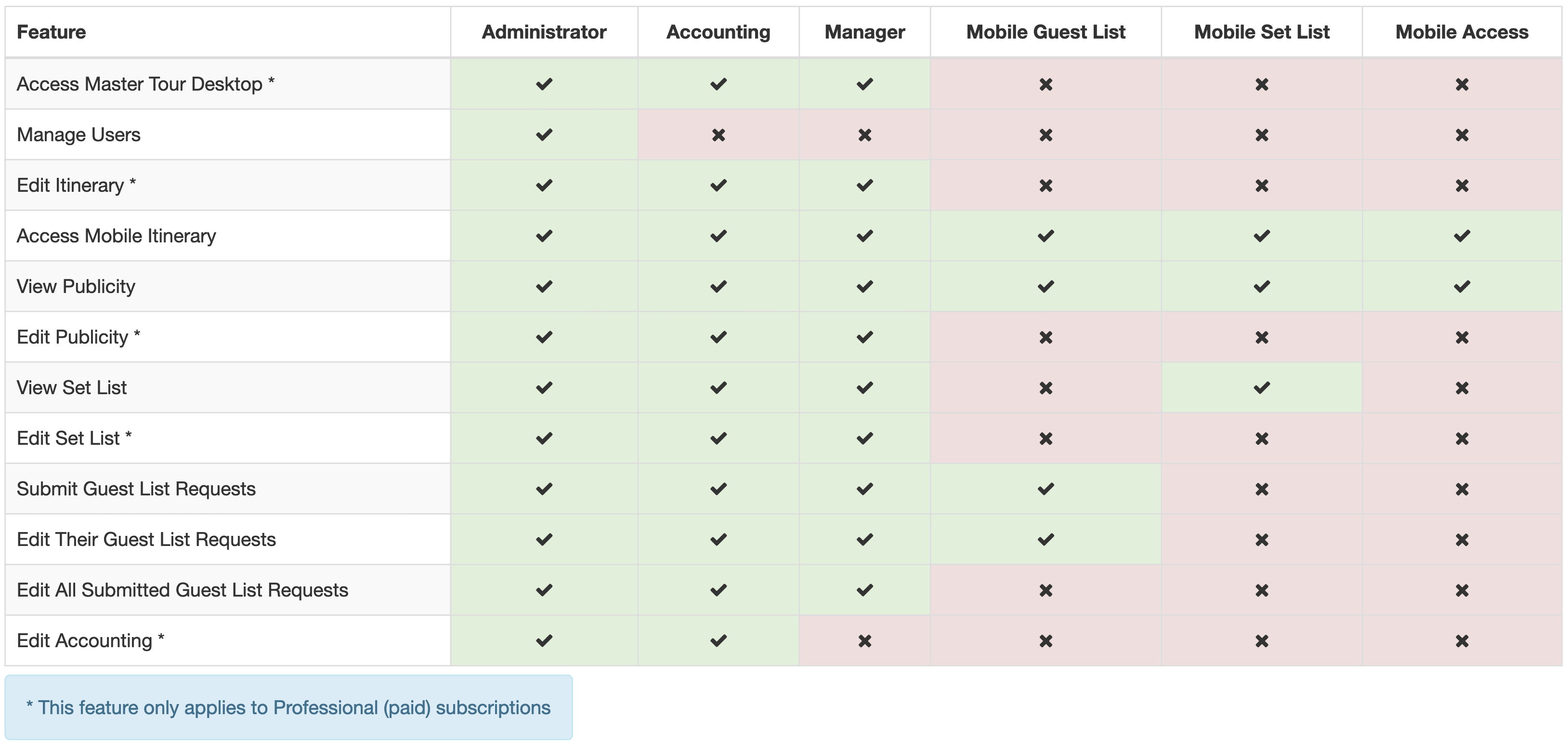 As seen above, Mobile users are not able to add or edit any data, other than Guest List Requests, and can only add and edit Guest List Requests after being granted this specific Permission.
If you are an existing Professional User who has only been given Mobile Access permissions to an Organization, you will be able to view that Organization's tour info on the Master Tour Mobile app and the Web Portal but will not be able to see that Organization in the Master Tour 3 desktop application or edit any of its information.