Master Tour 2 is no longer supported. Check out this article for info on upgrading to Master Tour 3!
Sometimes you need to hide a tour from Mobile users in your Organization, while still having access to it in your desktop application - it could be an old tour that you don't want current users to see, a new tour that you're in the middle of advancing, or maybe you just want to have only one of your Tours showing up in users' apps at a time. Whatever the reason, here's how you can hide Tours from being viewed on the mobile app and my.eventric.com:
1. Go to the Tour Overview of the Tour you wish to hide. You can do this by selecting Navigate>Tour Overview from your top menu bar, or clicking on the Tour in your right-hand navigation pane.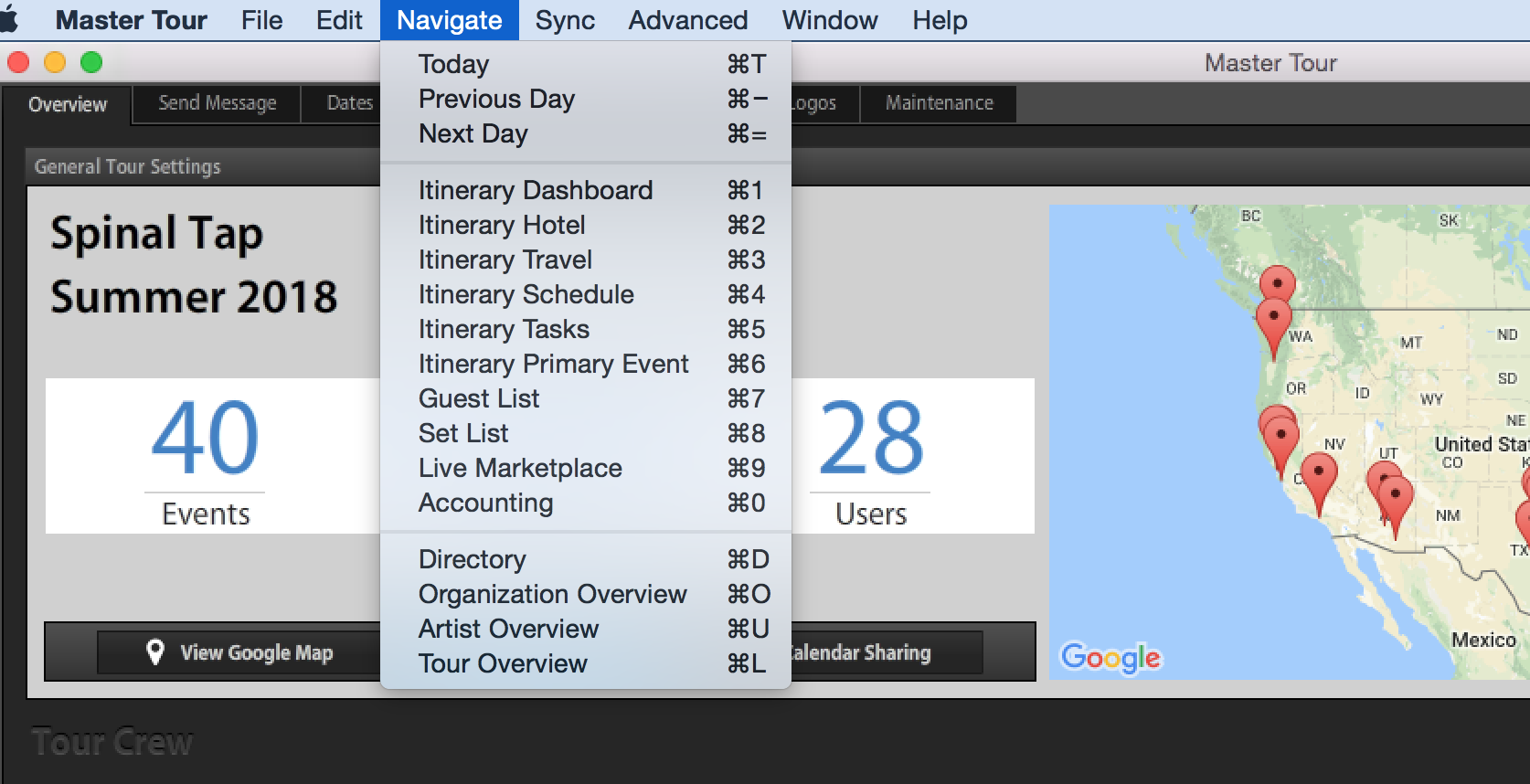 2. Click the Visible on Mobile button, so it shows as "Hidden from Mobile"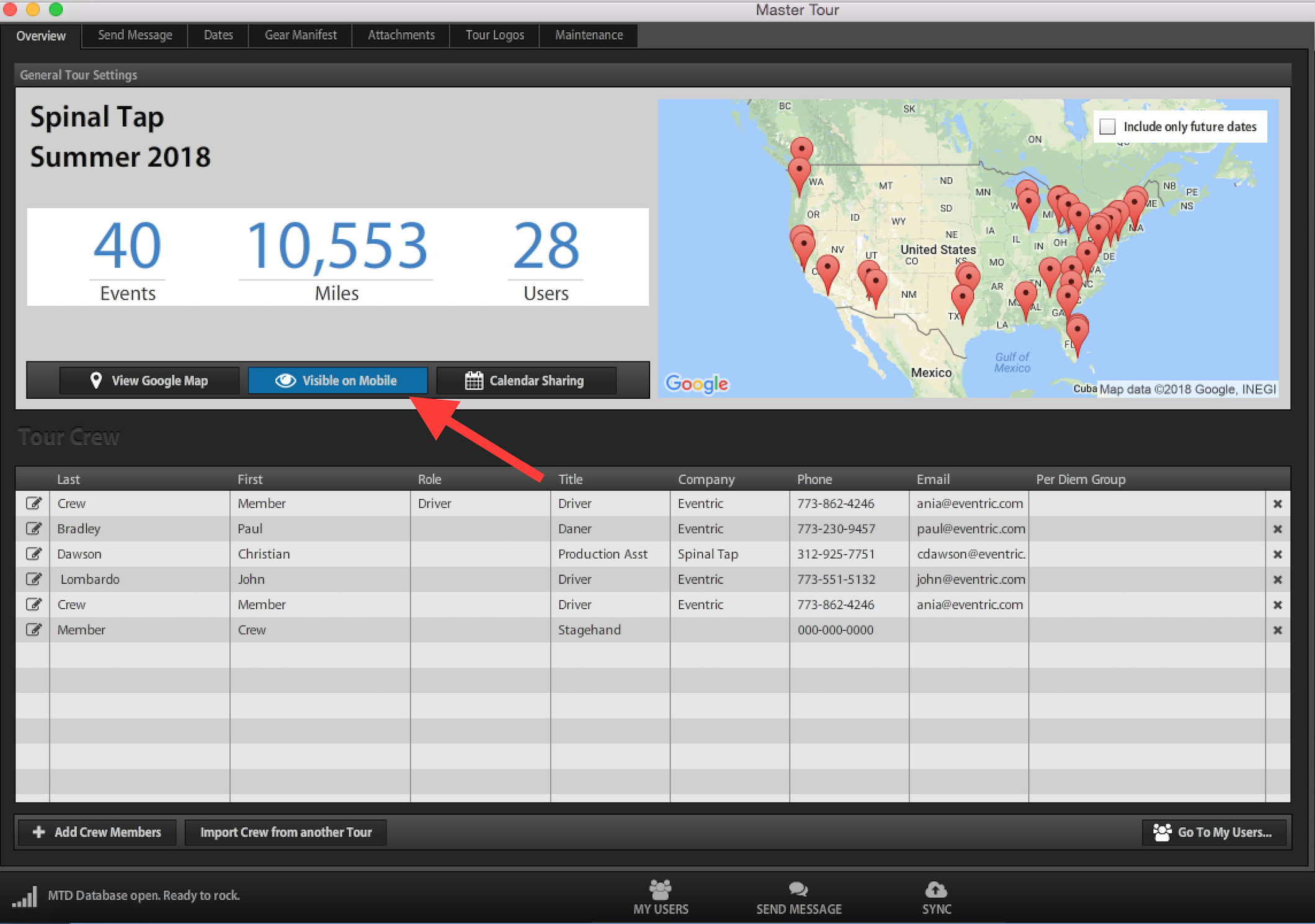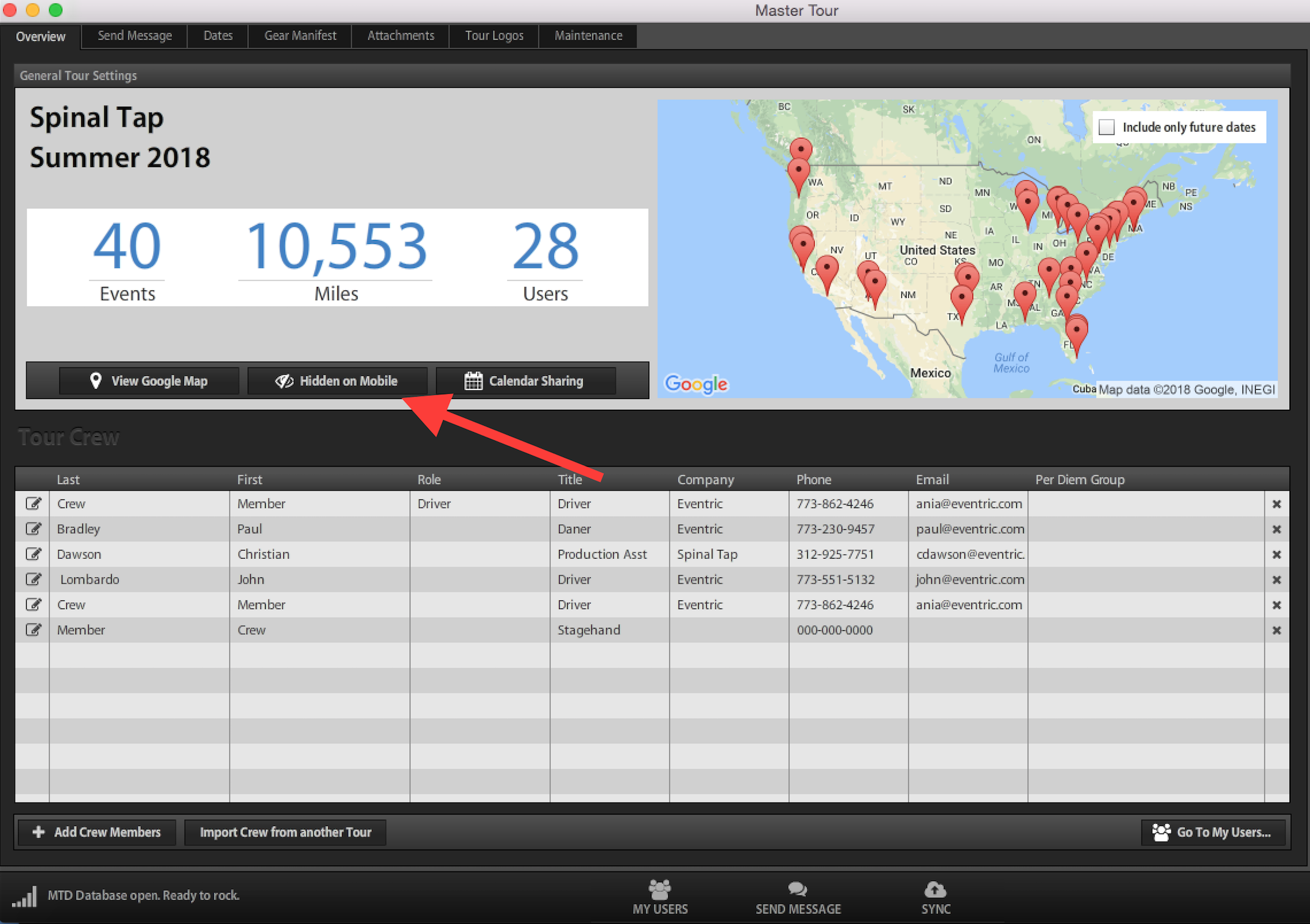 3. Sync.
After syncing, your tour will be hidden from all users' mobile apps and my.eventric.com. Users may still be able to see the tour in their mobile app for a few minutes, but the next time their mobile app refreshes, they will not be able to view the tour anymore.
To make a tour visible to users again, just click the Hidden from Mobile box so it changes to "Visible on Mobile" and sync again, and the tour will appear in users' mobile apps and my.eventric.com the next time they refresh.
Note: if you are wanting to keep two artists separate in Master Tour (so Artist A's crew cannot view Artist B's tour info and vice versa), you'll need to set up an Organization for each artist. See this article for more info on Organizations, Artists, and Tours.