To add and edit schedules and notes on mobile, you will need:
- A Professional ($49.99/mo) account
- Manager or Admin permissions for your Organization
To get started, navigate to your tour date's Itinerary section: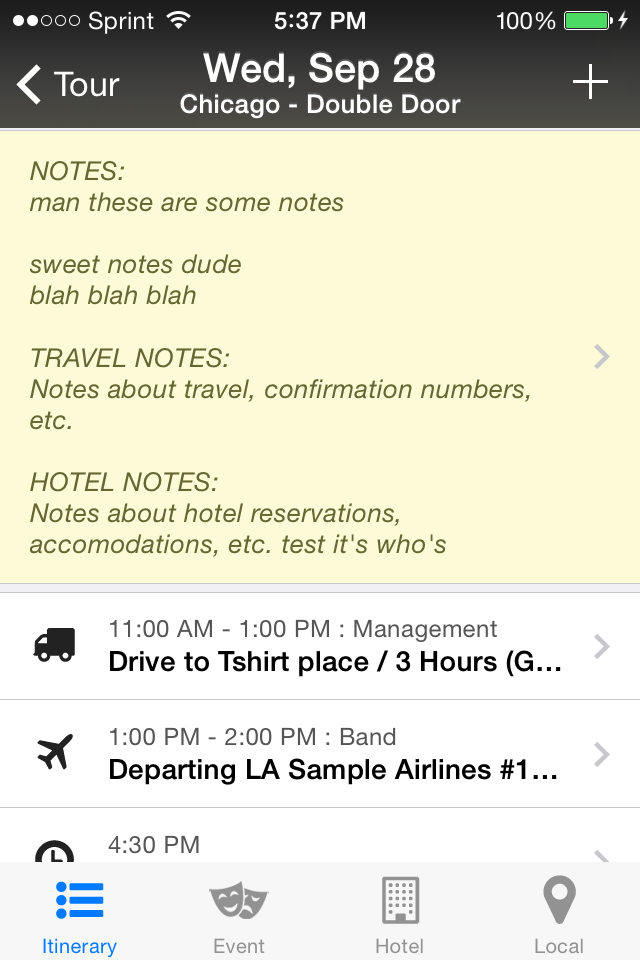 If you want to change Notes (General Day Notes, Travel Notes, and Hotel Notes), just tap on the yellow Notes section to start adding new notes or start editing existing notes. Make sure to touch "Done" to save your changes (button labeled as "OK" on Android):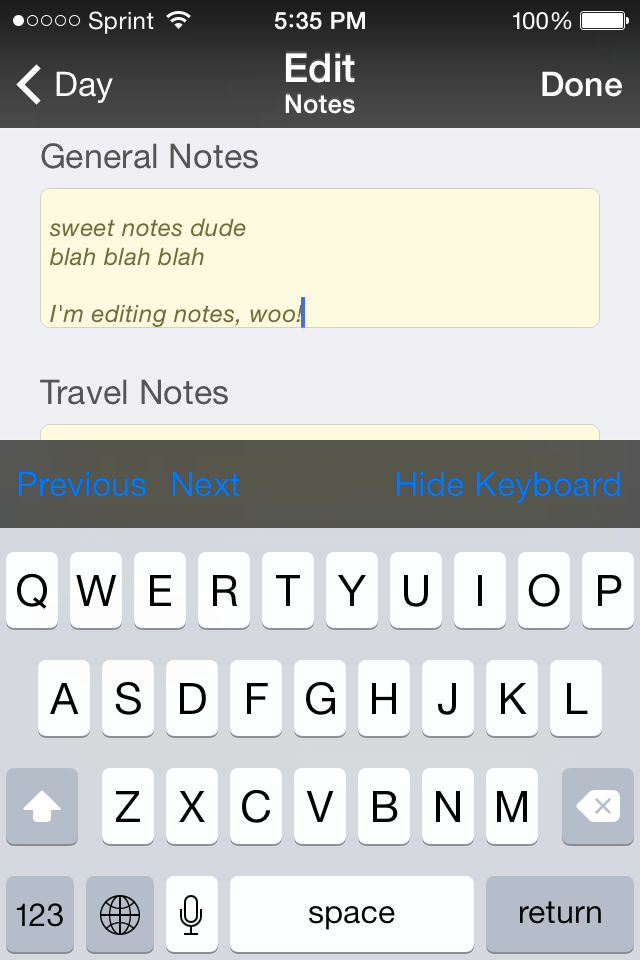 If you want to Add a Schedule Item, simply touch the + icon in the top right corner of your Itinerary, then fill out the necessary fields:
If you want to Edit an existing schedule item, just tap on the schedule item you want to edit, and tap the Edit button to change the info you want to change!
Note: You cannot change all aspects of Travel items, you can only change Title, Details, Times, Status, and Display Time As.
Finally, to delete schedule items, just swipe left on the schedule item in the itinerary section, and a Delete button will appear (on Android, you'll need to touch the schedule item for more details, then touch the Delete button):