Master Tour Mobile allows you to add Guests to the Guest List for each Tour Date and Event.
Note: You will need Guest List Submit, Guest List View All and Submit, Guest List Manage All, Manager, Accounting, or Administrator Organization Permissions in order to use this functionality. Click here for information on Organization Permissions.
Note: Guest List Requests currently cannot be made offline - you must submit them when you are connected to WiFi or a data network.
This article covers how to:
Locate The Guest List
Locate the Guest List by selecting the desired Tour and Date, selecting the Event tab, then tapping the Guest List button.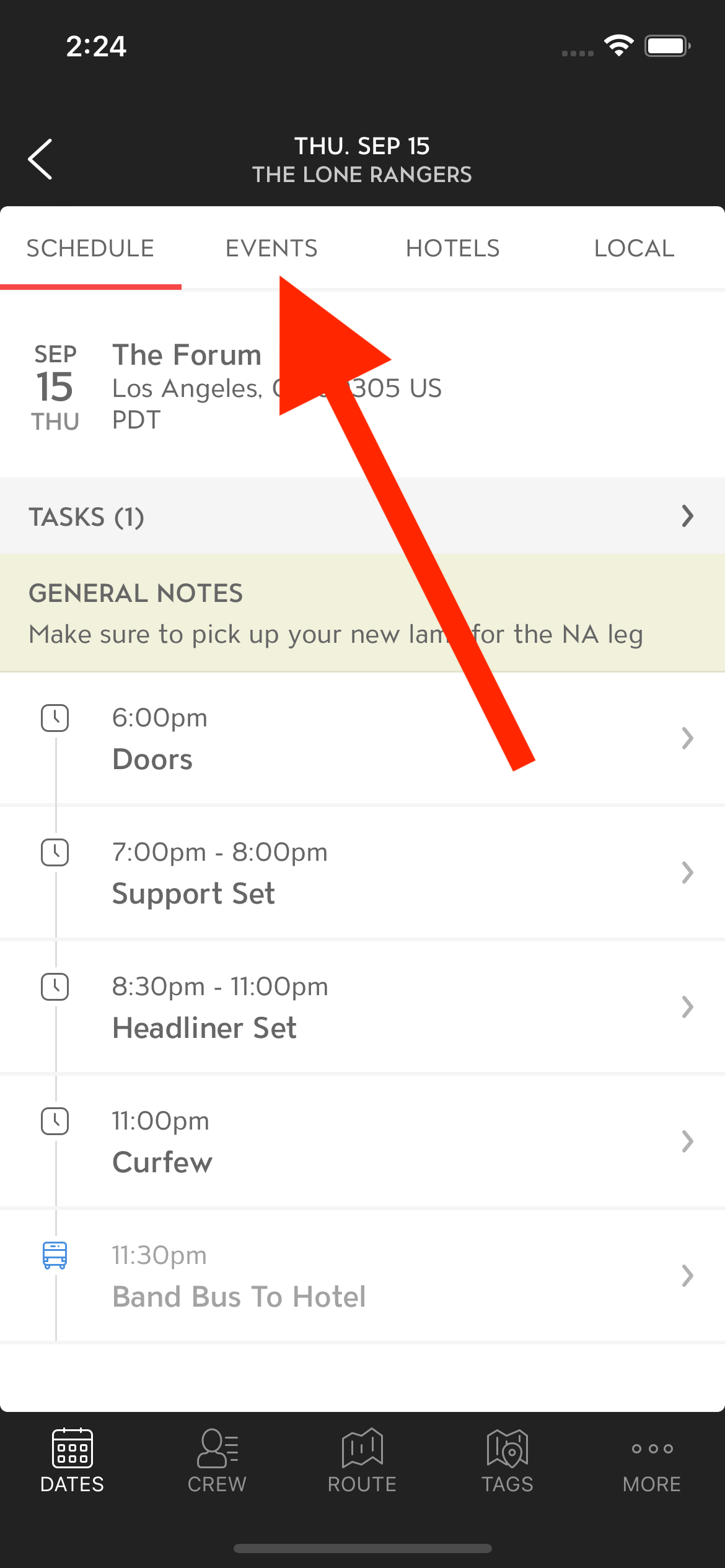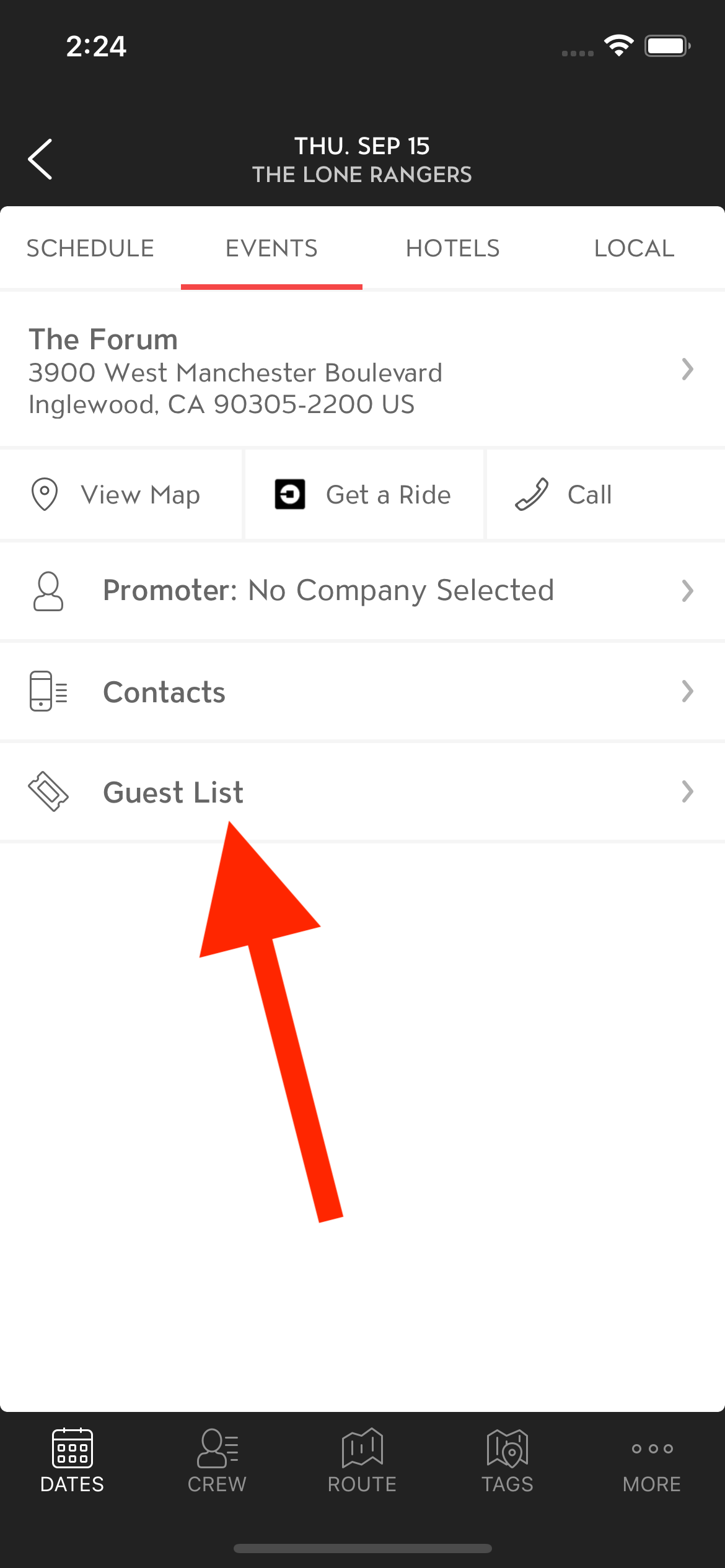 Add A Guest List Request
New Guest List Requests can be made by pressing the + icon in the top right corner.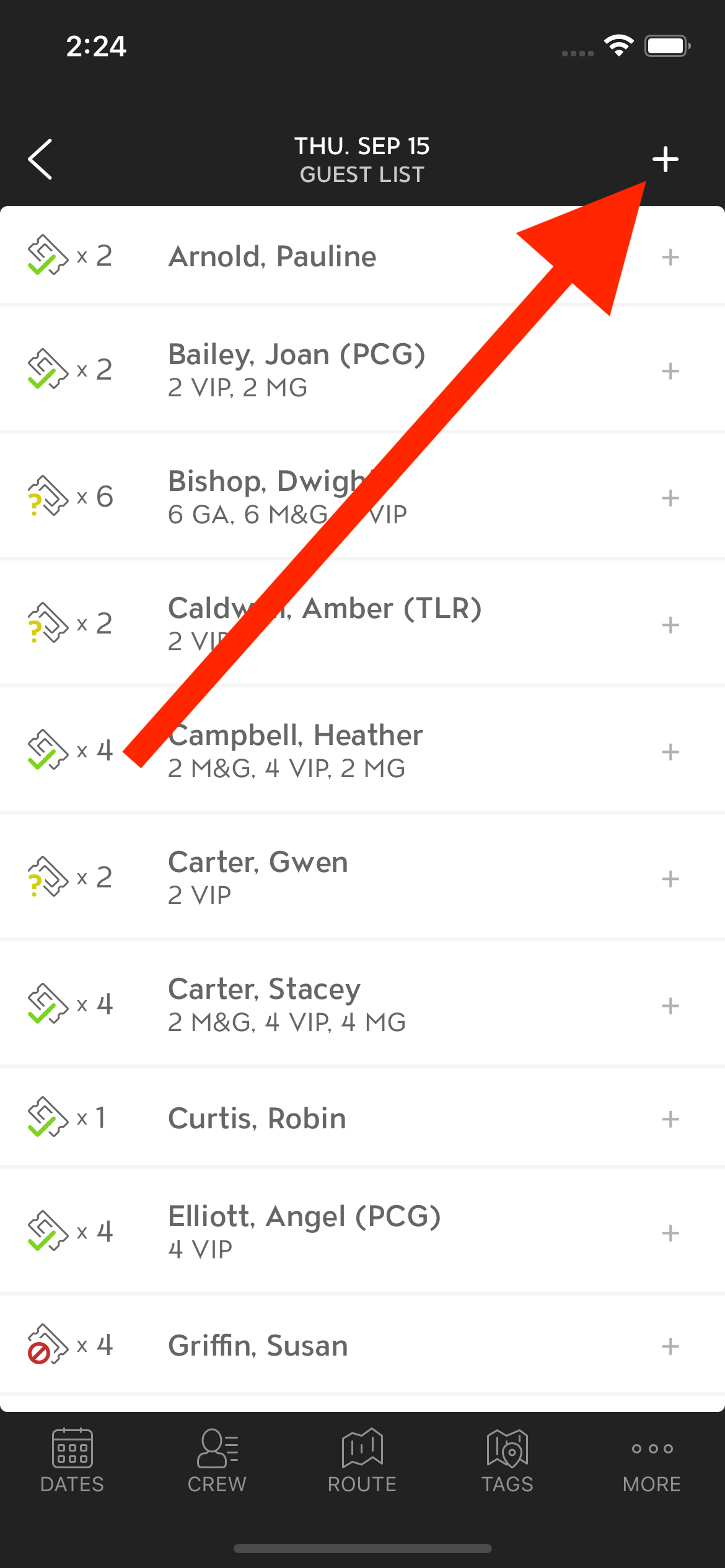 Populate the Guest Info and Request Details sections and then tap SAVE.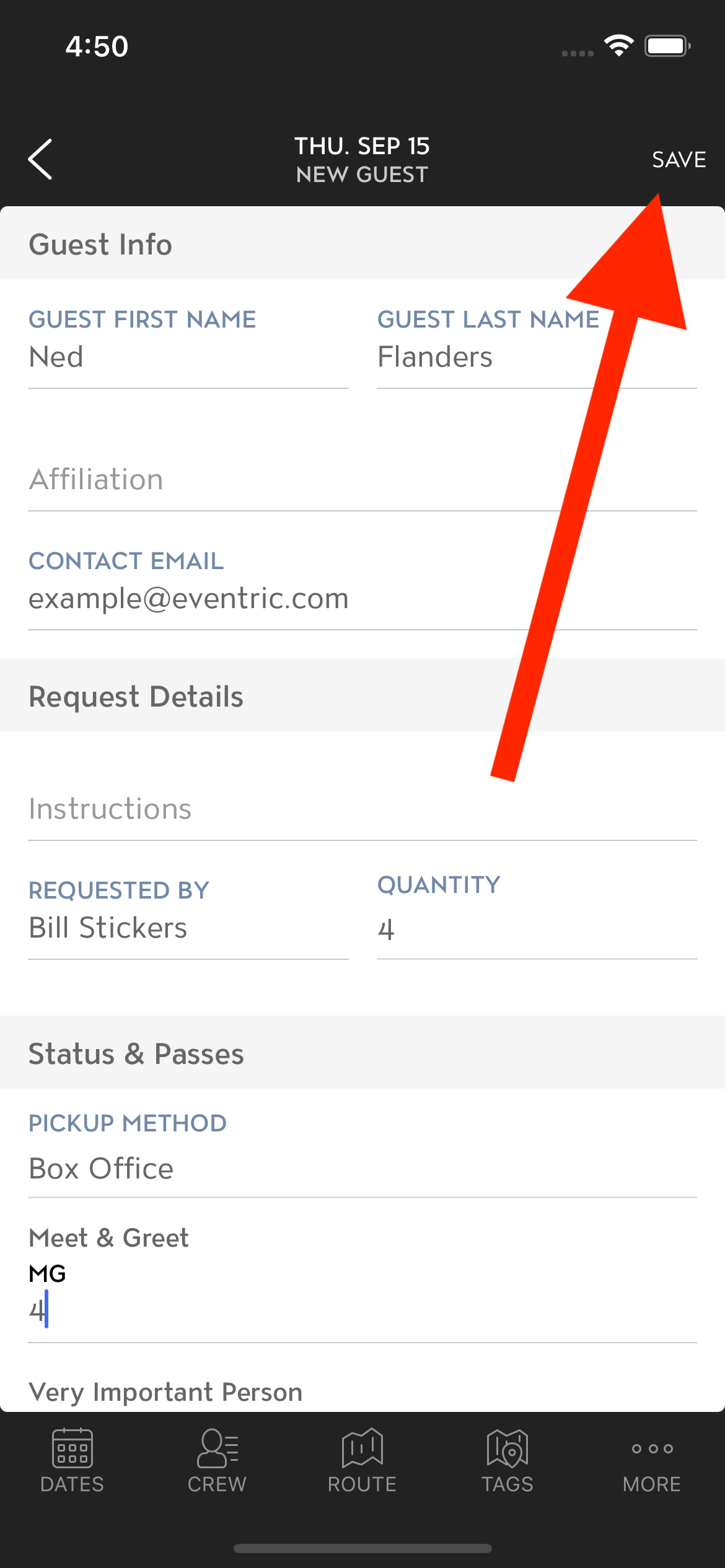 You can also edit your existing guest list requests by touching them in the list view.
A Manager in your Organization may set a Guest List Cutoff Time, an Allotment, or they may Lock the Guest List manually to prevent users from submitting Guest List Requests in the mobile app. If a Cutoff Time has been set, then you will see a countdown in the mobile app:

When that cutoff time has been reached or a guest list has been locked by a Manager, you'll see a warning in your mobile app, and you will no longer be able to submit Guest List Requests if you have Guest List Submit or Guest List View All And Submit permissions.

Users with Guest List Manage All or higher permissions will also see a warning but will still be able to submit Guest List Requests and manage the entire Guest List.
If a Guest List Allotment has been set and Enforced, then Guest List Submit and Guest List View All And Submit users will only be able to request the number of tickets that are remaining in the Allotment. For instance, if there are 10 tickets in the Allotment, and 8 tickets have already been approved for other Guest List Requests, you will only be able to request a maximum of 2 tickets for each of your Guest List Requests. Users with Manage All or higher permissions have no restrictions in their Guest List Requests regardless of Allotment.