Master Tour Mobile allows you to add and manage Guests to the Guest List for each Tour Date and Event.
Note: You will need Mobile Guest List, Manager, Accounting, or Administrator Organization Permissions in order to use this functionality. Click here for information on Organization Permissions.
This article covers how to:
Add Guests in the Web Portal
Click here to login and access the "My Tours" page at my.eventric.com.
Next, select the Tour.

Next, select the Tour Date.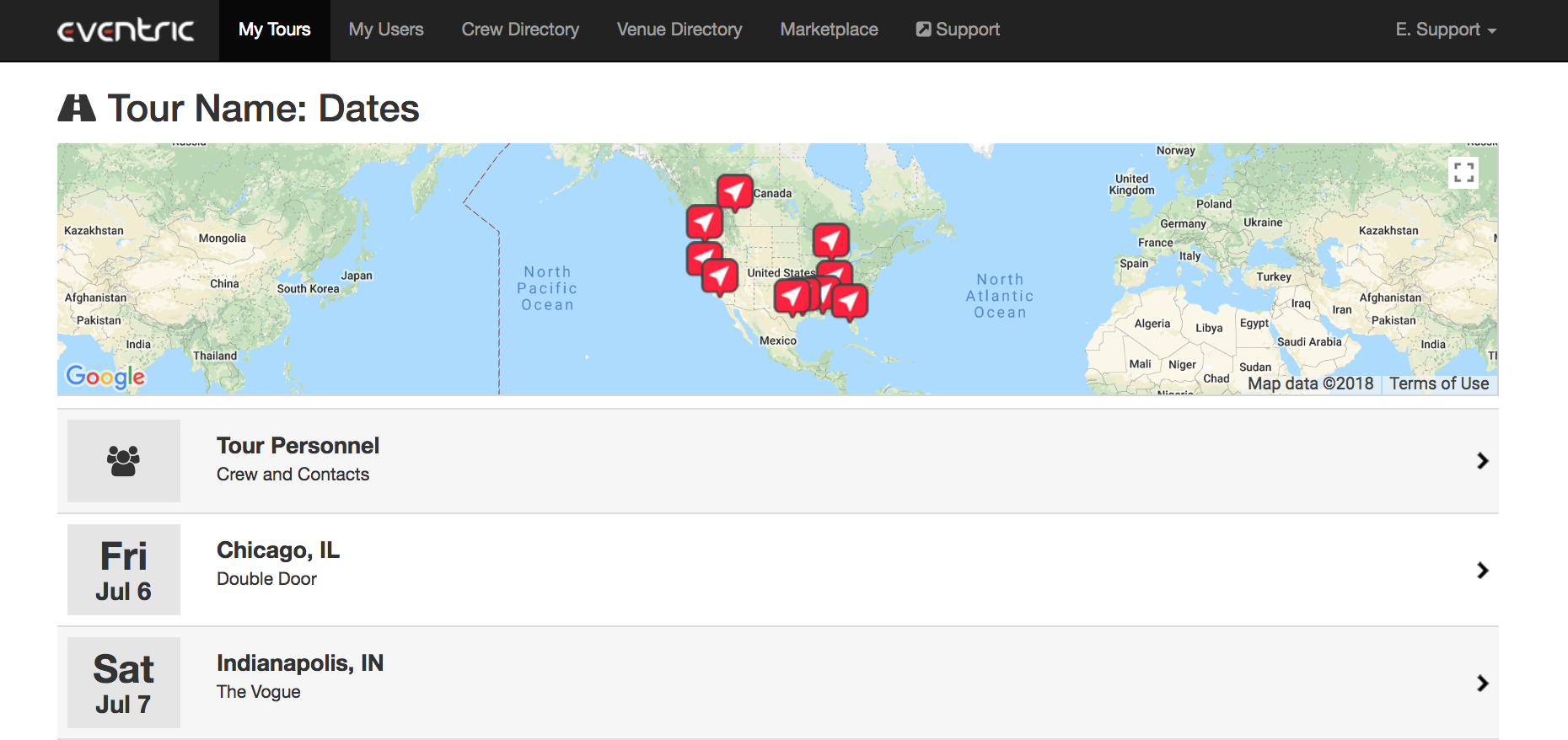 Next, select the Event header and click into the Guest List section.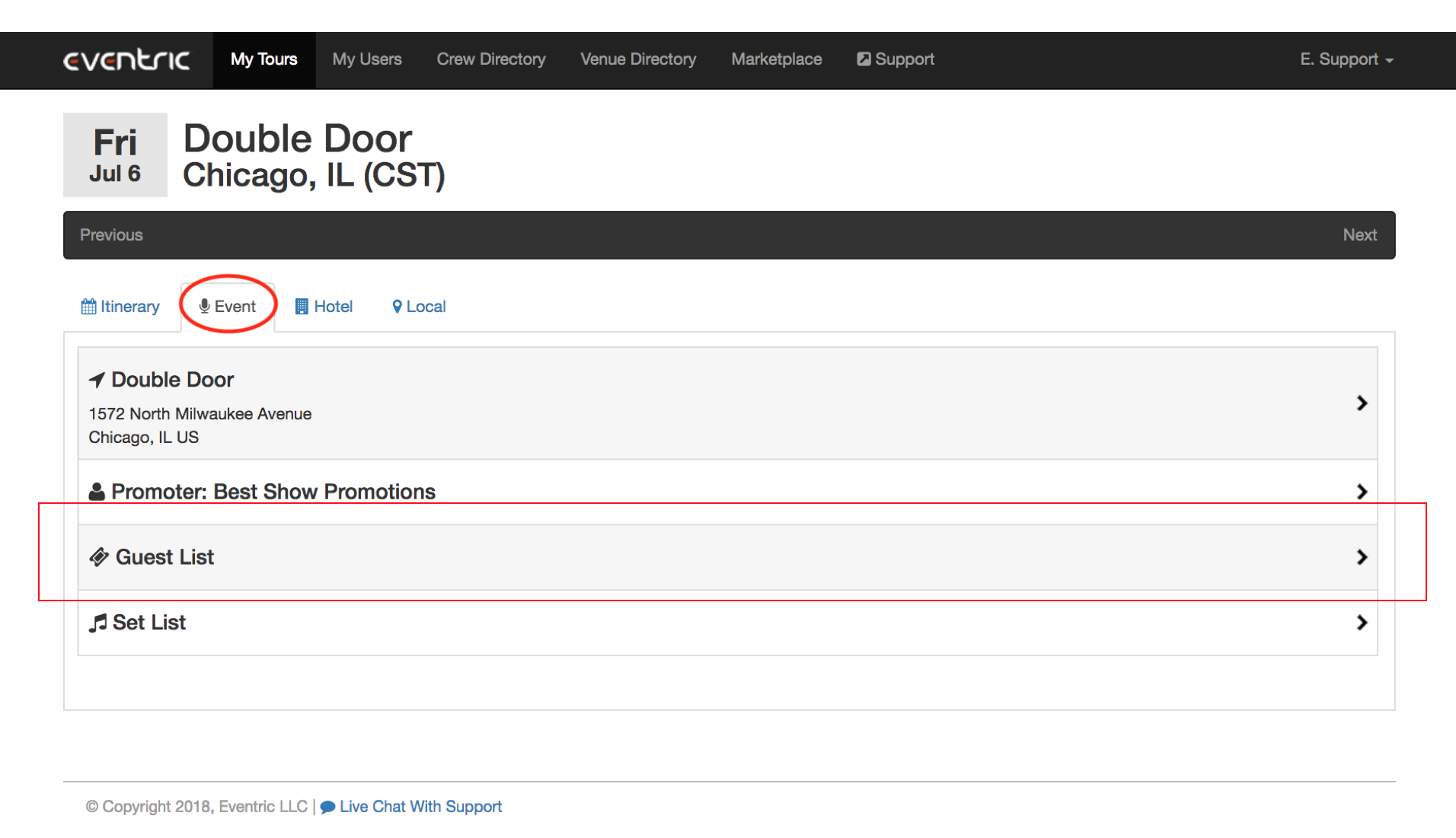 Add you Guest information and then click "Add New Request." You will now see the Guest request under the Guest List heading.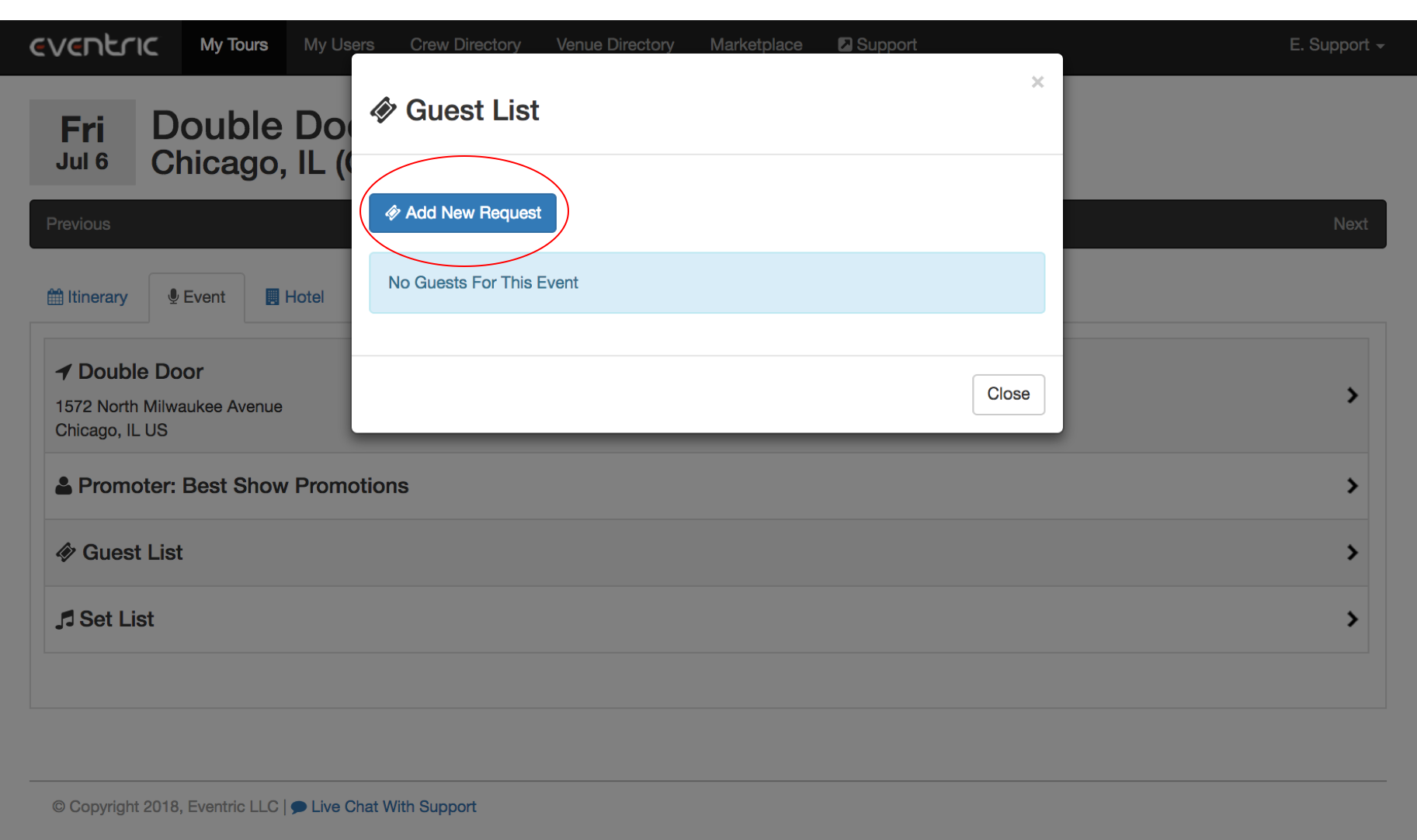 NOTE: Adding a guestlist request does not mean that the guest has been approved. The guest's status will be marked as "new" until someone with access to a Master Tour Professional account changes the status via Mobile or Desktop versions of Master Tour.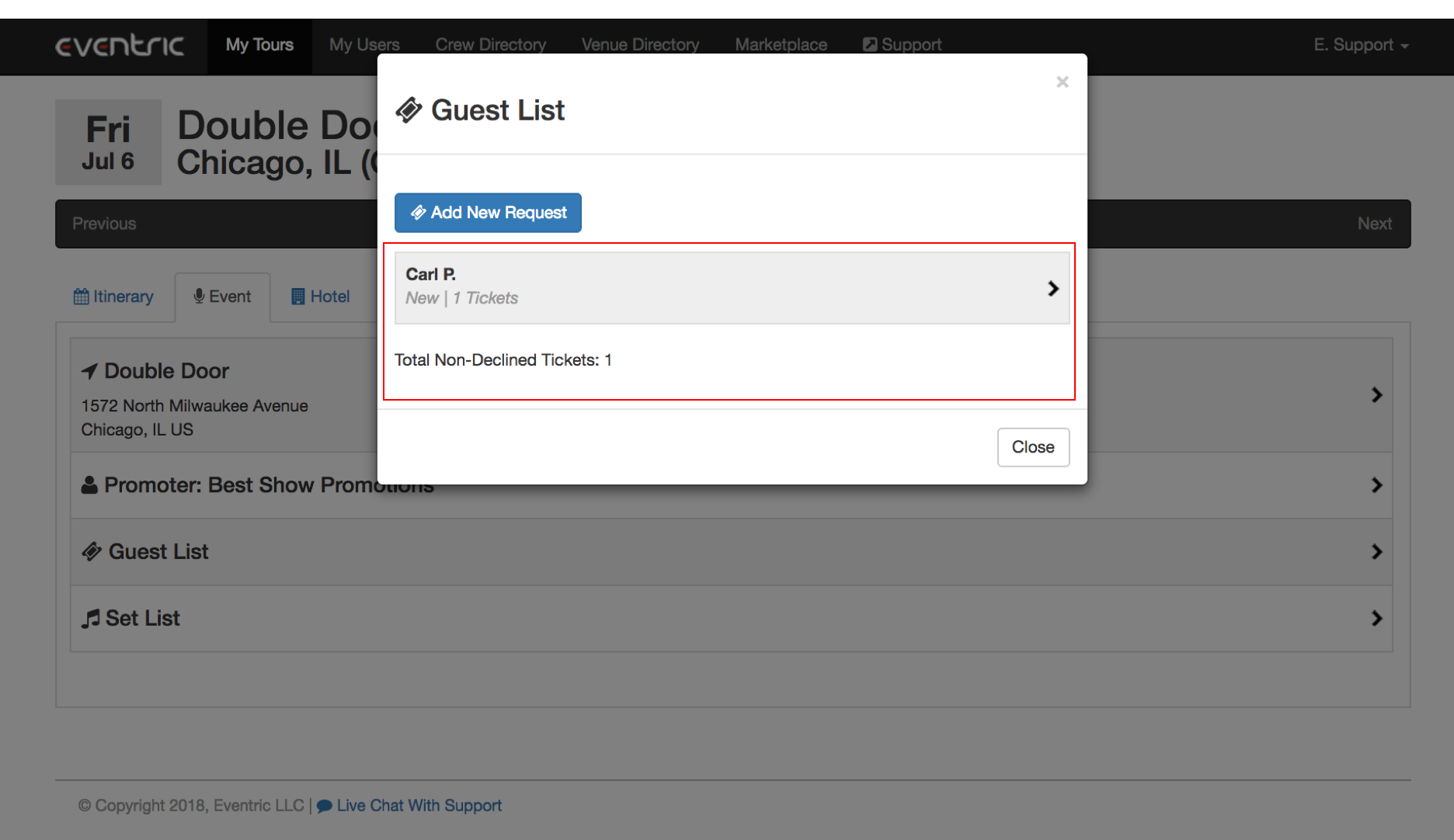 If done correctly, the name of the person requesting the tickets will be displayed in the Requestor field of Master Tour. This way, administrators and managers alike will be able to tell who added the guest by viewing the Requestor field.