The Master Tour online portal allows you to add guests from wherever you are on the internet. Being able to add a guest list request while away from Master Tour gives you and your team the ability to make those last minute moves. Let's look at how to access and use this feature.
Start by logging in to my.eventric.com.



Click on "My Tours".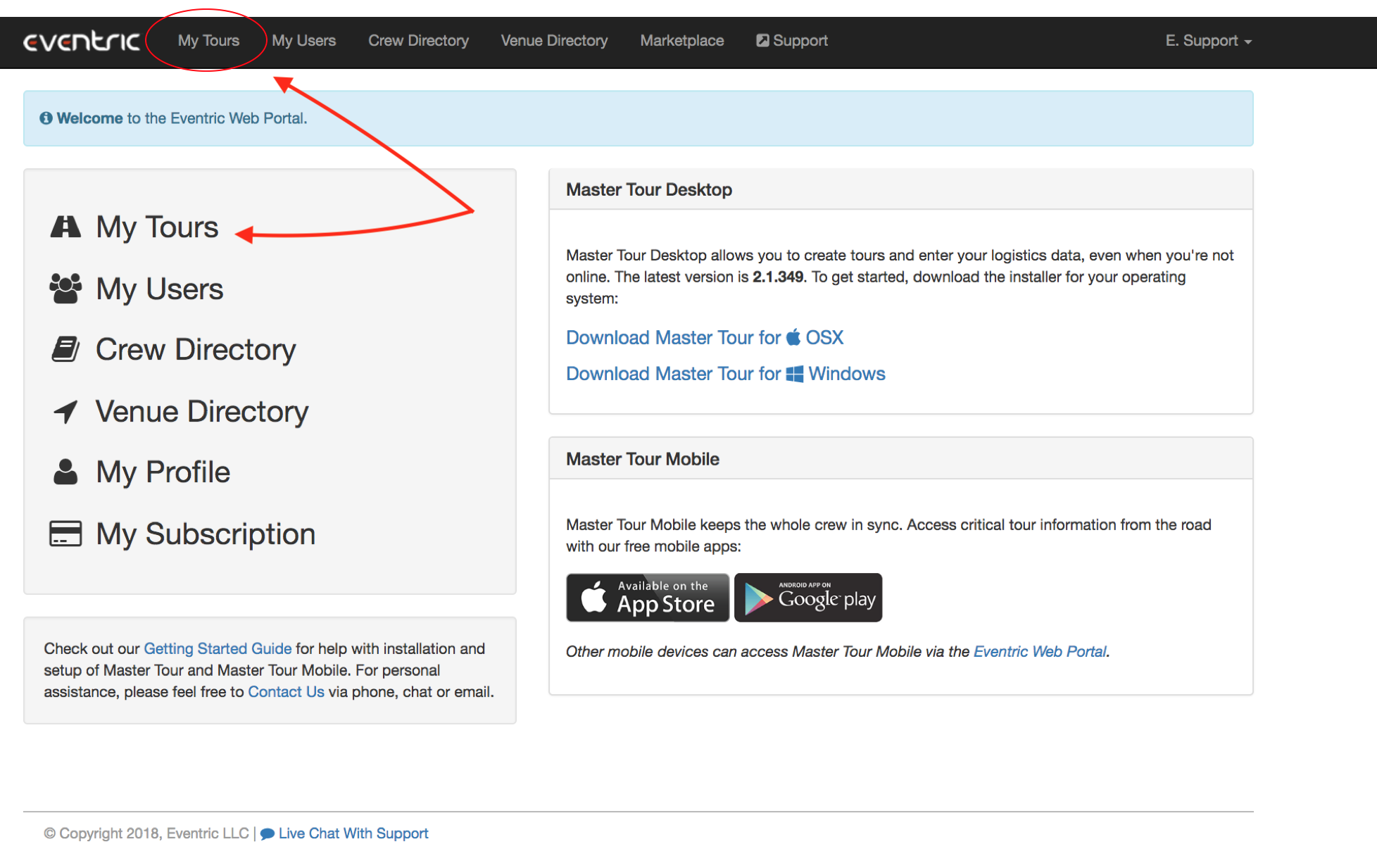 3. Select the relevant tour.

4. Choose the date of the event.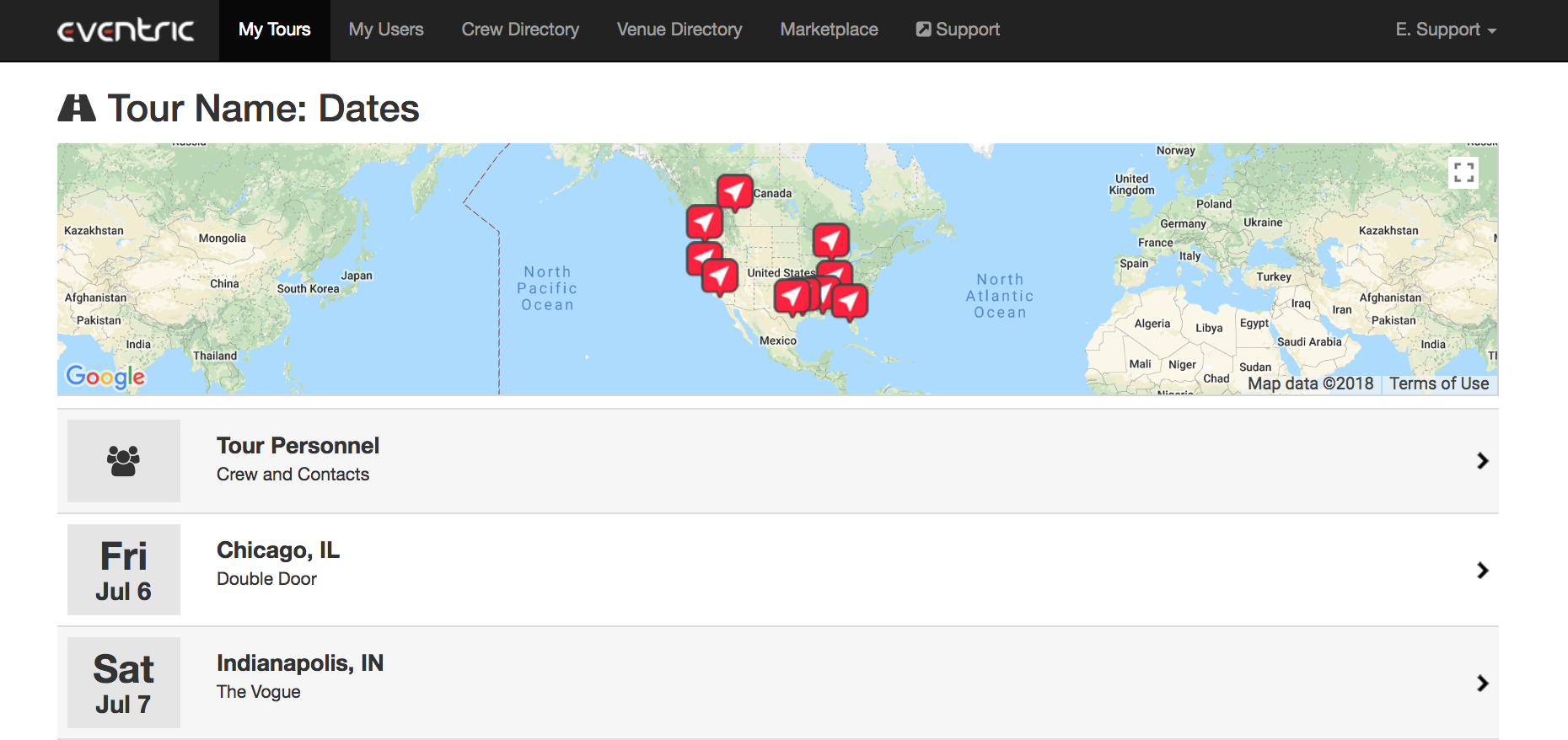 5. Select the Guest List heading under 'event'.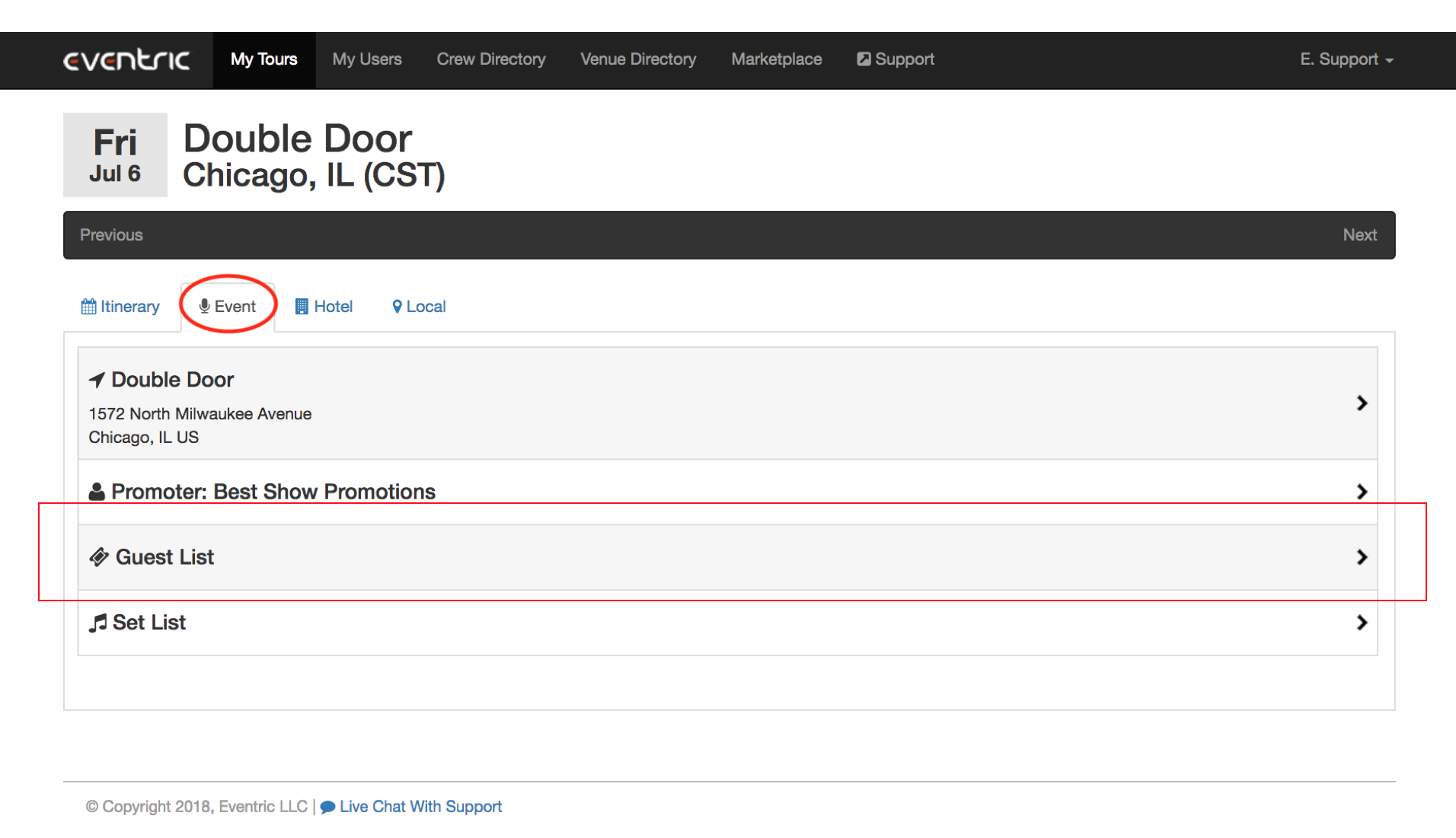 Below the heading, you will see a Request Tickets button. Add your guest information and then click "Add New Request". You will now see that guest request under the Guest List heading.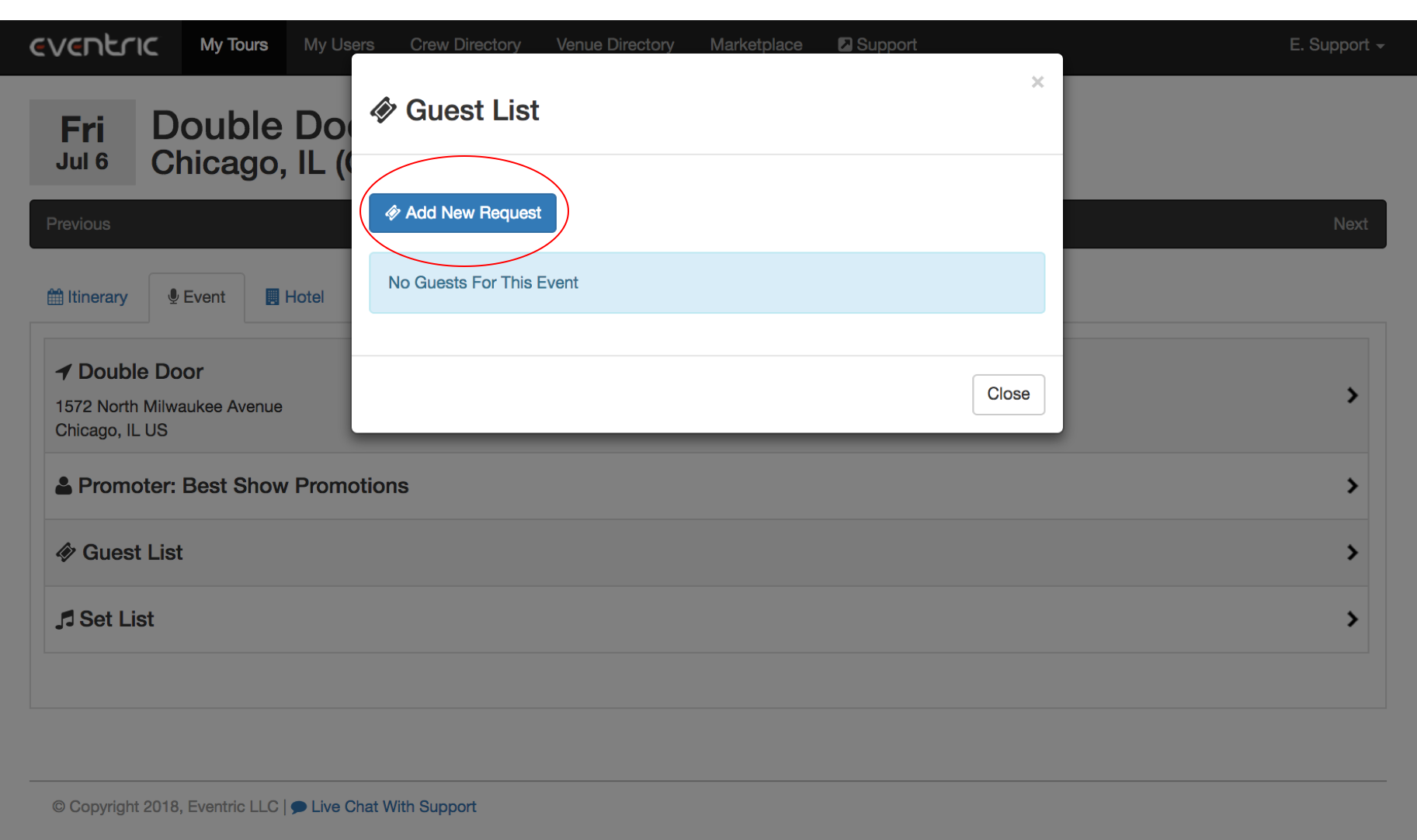 NOTE: Adding a guest list request does not mean that the guest has been approved. The guest's status will be marked as "new" until someone with access to a Master Tour Pro account changes the status via mobile or desktop versions of Master Tour.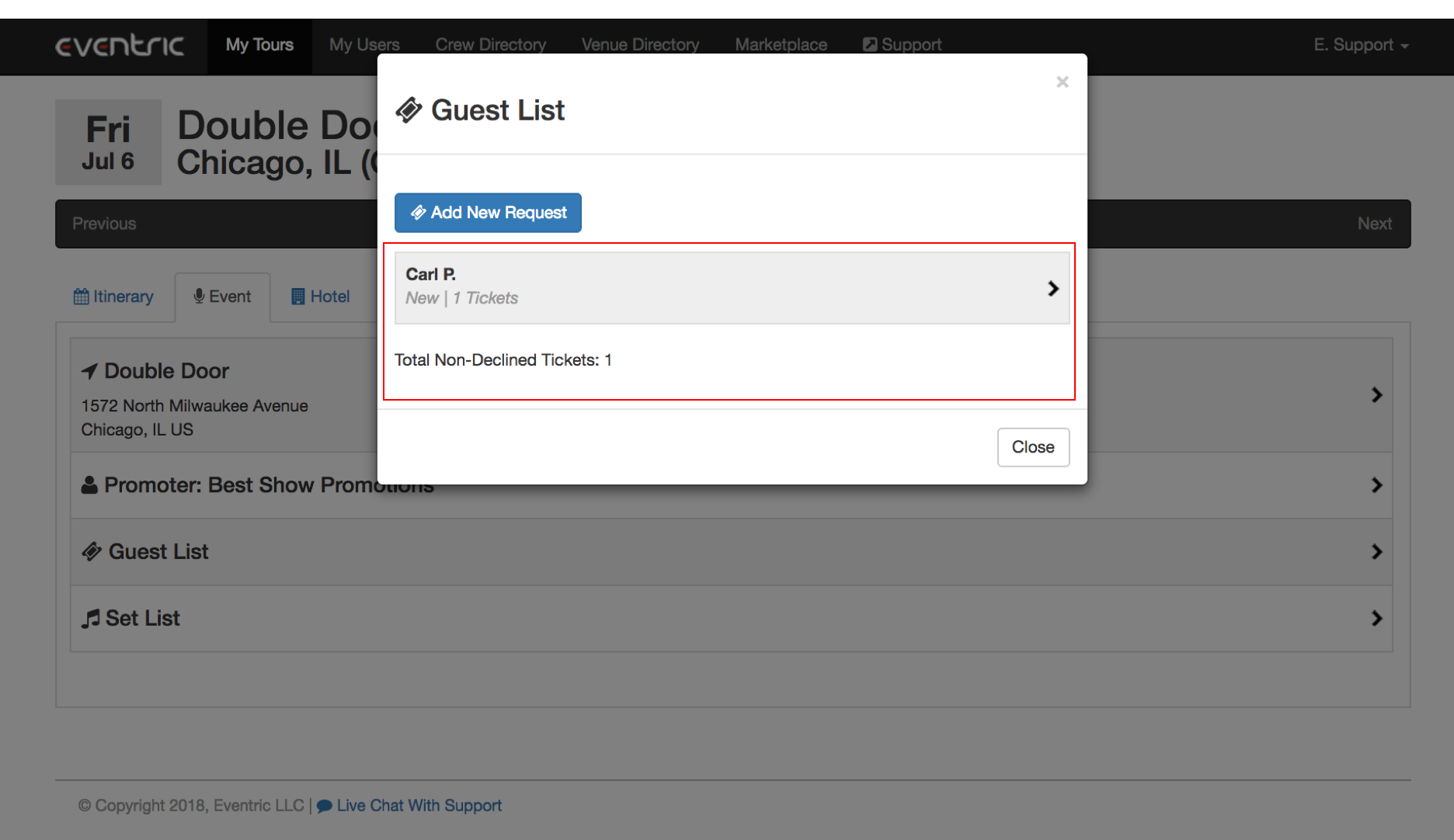 If done correctly, the name of the person requesting the tickets will be displayed in the Requestor field of Master Tour. This way, administrators and managers alike will be able to tell who added the guest by viewing the Requestor field.
 Master Tour desktop users will need to sync in order to see the requests. Additions to the guest list made on eventric.com will not be visible until a sync has been done.
NOTE: This feature is only available to users who have been given Mobile Guest List permissions by an Admin of their Organization.
So be sure to take advantage of this feature and add guests without having to bring the Master Tour program with you on the road.